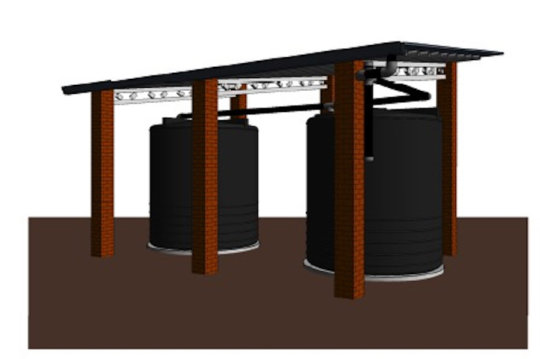 Dear Friends, Alumni, Donors, and Members,
I would like to start off our note by saying thank you so much for your continued support. Without the unerring support of individuals or companies like you, we would be unable to do the work that we do, so thank you.
We are excited to share and report that the past several months have been successful for us as a team, and we have made a lot of great progress towards achieving our goals for the semester (which is rapidly approaching an end). I will share here the major successes we have had in the past several months. As always, if you would like further details on any given aspect of what is reported here, please feel free to email our general EWB-CU Rwanda email account at ewbrwanda@gmail.com.
The first and foremost item to report on is the progress we have made with the design of the systems that will be implemented this upcoming summer. For the past several months, our design team has worked tirelessly in order to ensure that the system being implemented this summer is designed so as to be culturally sensitive and locally appropriate. In addition to this, they have (obviously) ensured that the design will be sound and have structural integrity. Our sustainability team has been working with the design team in order to understand the materials that are being used, and are now in the process of preparing lesson plans on the properties of all materials being used. They are also working on preparing the user manual for the system. We have had the great support of several kind mentors along the way who have helped ensure that our design criteria, calculations and conclusions are all correct. We submitted our "95% complete design" a week ago and have just received feedback from EWB-National. We will be submitting our final design plans to EWB-National two weeks from now. In addition to designing the system and preparing lesson plans and user manuals, we have also selected the group of students that will be traveling this summer. Four students will be traveling, and they along with a mentor, will be in Rwanda from early-July to mid-August.
We have been working on building better tracks of communication with our partners in Rwanda and have had great success in doing so. We receive a monthly report from the community coordinator. Our team responds to these emails with updates from our side of things and any questions on the design usability and functionality of the system.
We also submitted one of our largest grant proposals for the year, requesting funding to help pay for the system implementation trip in the upcoming summer.
The second big accomplishment we had in the past several months was that we hosted our first annual fundraiser. We were very grateful to have the support of a lot of the Boulder community in terms of what we received for donations. Many of the stores on Pearl Street and the 29th street mall were willing to donate items for our silent auction. While we didn't have as many people attend the event as had hoped would, overall the event was a great success considering it was the first of its kind we had ever hosted. If you are interested in watching the video we showed at the event, please feel free to check it out at this link: https://www.youtube.com/watch?v=y3cPbeXJR0s.
Thirdly, we have been working on a program with a local elementary school, Uni Hills. Our EWB students have been teaching a group of first graders at this school a "crash introduction" to engineering. We have the students learning about a different country every week through a fun interactive presentation. We then present the kids with real engineering issues that occur in these areas and ask them to come up with solutions to these issues. Finally, we wrap up the afternoons with interactive activities such as building bridges out of popsicle sticks or designing play dough towers. Overall, the partnership has been great for both our students and the Uni Hill students.
Finally, we have really been focusing on building the strength of our team internally. We do this on both a weekly basis and on a monthly basis. At every meeting, we ensure that we check in with everyone and see how they are doing. In addition to this, we do fun team building activities (not unsimilar to those we teach at Uni Hills) including building gum drop towers, trust circles, the human knot, and popsicle stick towers. We also make a great effort to build team dynamics at a deeper level. We have plans in place to do the high ropes course on our campus, in addition to going on a retreat for a weekend in order to get to better to know our other teammates outside of the academic environment.
We are working hard to fulfill our vision for the year: "Working hard to improve and better community, both in Cyanika, Rwanda and here in Boulder.
Again thank you so much for your continued support. We so appreciate it.
With kind regards,
Nikki