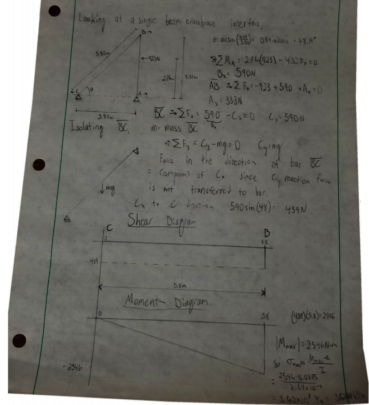 Our team has been working diligently to prepare for implementation this Summer. Our largest milestone on the way was submitting our draft for the Implementation Pre-Trip Plan to receive comments and scrutiny from professional engineers.
Our work at the end of last year and the beginning of this year culminated in submittal of this draft on February 3rd -- we did many technical calculations, requested funding, and held focused meetings about types of roofing, columns, and even gutters we'd use.
In the draft plan document, we detail our:
Design
Budget
Schedule
Monitoring Data Collection
Community Based Organization
Operations and Maintenance Plan
This week, we were given the review of our draft by three professional engineers who provided us extensive feedback on the minutia of our design and project, from the size of our rebar to the soil density underneath our project. Our team is working right now to revise our document and respond appropriately to the dozens of pointers and critiques we've received. We've also begun to order the most specialized materials for our construction, such as the 170 meters of square steel sections we will need for the roof trusses and large 10kL tanks we will use to store the water over the system's lifetime.
This is the most ambitious project CU EWB Rwanda has undertaken thus far, and we predict it will serve roughly double the population of our other systems. This will be achieved by maximizing our roof area – we've settled on crafting a roof which takes up as much of our allotted footprint as possible, collecting the most rainwater possible to best serve the larger community. Our team also predicts that more people will come to this Gasiza system when it is finished because it is in a more isolated area than our previous implementations, which means the effective radius of people for which it is the best option to meet their water needs will be wider.
Because we've submitted a complete design for our system, we now know exactly what it will look like on the final site in Gasiza, and pictured is the CAD model for what the system will look like when we implement in Summer.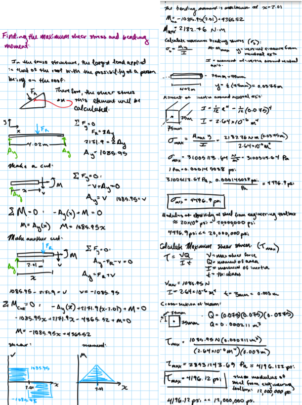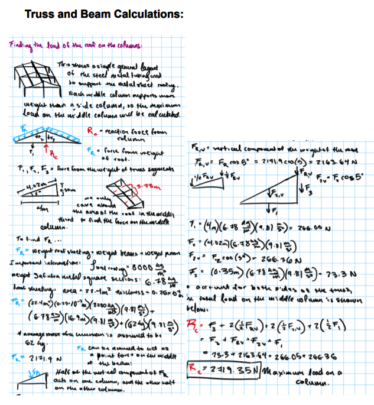 Attachments:
This summer has been eventful for our team. We had the wonderful opportunity to visit the four sites in which we have already implemented our water catchment systems and look into the new site for the summer of 2018. However before I give too many details, our team would like to thank our donors. The work that we do is currently affecting 2,000 people in rural Rwanda who were previously walking many miles to obtain water during the drought season. The necessity and frequency of obtaining water had prevented women from working full time, children from going to school, and the eldery from bathing. The systems are expensive, but the value they add the to lives of people around the world is priceless. Thank you for your continued support and encourgement.
The four systems we already had in place are in good functioning order. We closed out three of our systems this summer, as we have ended our five year commitment with them. The community is fully prepared to maintain the systems, and we are leaving after a wonderful relationship. In the other systems, there were a few minor problems with leaves getting caught in the filtration system, which our team repaired with simple design solutions and local materials. Kibaya, our next implementation site, will be in our biggest community yet. We want to put in four tanks for this system as the demand for water is so high in the community. We are hopeful for the project and have established a healthy relationship with the village of Kibaya. Overall, the people of Cyanika are happy with the systems and are requesting more systems as the change in their communities has been so positive. Community feedback is important to us, and one of the most important pieces we received was a prefernce for the butterfly style roof, as they feel it captures a greater amount of rainwater. This will be a discussion point as we work through designs for implementation.
The school year has just begun and regular meetings will begin this week for our members. A new round of college freshman will be joining us in September and our team cannot wait! Beyond helping other people around the world, EWB works to teach social responsibility and technical skill to the students who are involved. This fall will be a wonderful opportnity to do that.
Your generous donations and continual support make all of these things possible.
Thank you,
Zayna Pieper
CU EWB Rwanda Project Manager
There has been a lot of progress for our Engineers Without Borders team in the past few months. We would first like to thank our recent donors; every contribution helps us reach our goals! Last month we welcomed in our new leadership. I, Samantha Hardy, along with my friend Zayna Pieper are the new Project Managers. We also welcomed a new Treasurer and Education Team Lead.We hope to grow our team, financially and physically, while speeding up our current construction plans in hopes to build two systems every year instead of one every other year, as we do now. That means more than ever we need your help! An average system costs $24,000 which we cannot meet without your help.
We are ramping up for our assessment trip at our new site. Our travel team has been preparing for our two week trip to Kibaya. We are excited to meet with the community water board and discuss plans for future construction. We will also be checking into our previous systems and ensuring they are still providing community with viable drinking water. As an Engineers Without Borders team, we are obligated to serve each community for five years after construction. This period serves to acclimate the community to the new system, and gives them a reliable source when any problems arise. Luckily, we have never experienced a problem with our systems and are excited to close out three of our five systems in the upcoming year.
We recently faced a financial obstacle that has greatly affected our ability to work in country. Our main source of funding, through which we usually obtain $20,000-$30,000 annually, has cut back funding to only about $5,000. This is a major set back for us this year and although we are still able to follow through with our travel plans this year, travel in the future will be greatly diminished. We are hoping to utilize GlobalGiving and other sources more in the upcoming year, and we thank you in advance for your donation and cooperation.
Thank you for your help to this point and we look forward to working with all of you in the future,
Samantha Hardy
Rwanda Project Manager
WARNING: Javascript is currently disabled or is not available in your browser. GlobalGiving makes extensive use of Javascript and will not function properly with Javascript disabled.
Please enable Javascript
and refresh this page.