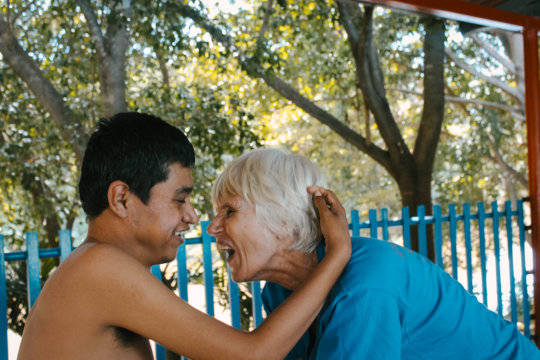 Hola!
Greetings from Juigalpa, Nicaragua!
First and foremost, our organization wants to give a huge thank you to everyone who has supported us since the start of the Ruach Foundation. Without your support, we would not be where we are today! Thank you for choosing to believe in our cause and in helping us to improve the rights of adults with intellectual disabilities, here in the beautiful country of Nicaragua.
Within the past year, our foundation has grown to work with three different adults within our care home and up to 13 various individuals in our activity center. Each are uniquely different in their own special way which means their rate of growth are each substantially different. However, we wanted to share with you the progress of one individual that our foundation has worked with over the course of a few months.
Our foundation wants you to meet Daniel!
Before coming to the Ruach Foundation, Daniel lived in unfavorable conditions. His living environment was not ideal where he was malnourished, infected with parasites, was not properly toilet-trained, and had little to no social interaction. In fact, Daniel had such poor communication skills that he was not even able to speak or make a single sound.
Fortunately, our foundation has worked with Daniel to provide for him the attention and care that he needs. This includes working on his eating habits, use of the bathroom, and improving his social interactions with others.
In fact,
Daniel has started to speak or make sounds within the last few weeks!
We hope that we can continue to work with Daniel to improve his overall well-being! We look forward to sharing more of Daniel's progress with all of our supporters.
If you are interested in hearing the stories of others in our care and activity center, please follow us on Facebook. Click the link to learn more about how our foundation makes a difference in Nicaragua.
https://www.facebook.com/Fundaci%C3%B3n-Ruach-1595949700698351/?ref=bookmarks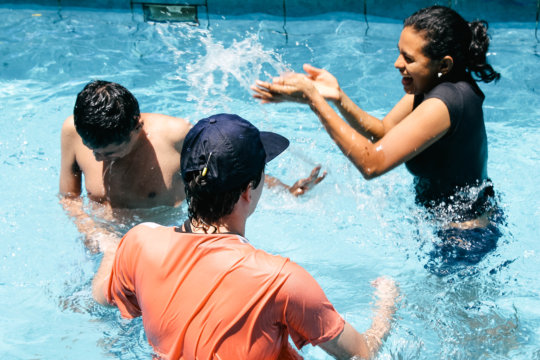 Links: