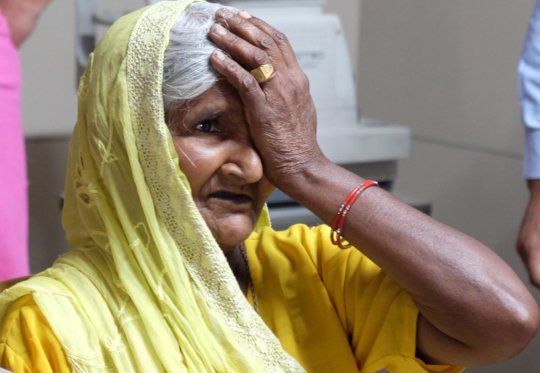 India has the largest population of blind people in the world. That's over 8 million people. Most of them live in the poorest parts of the country with little or no access to even basic health care facilities.
ICARE Eye Hospital & Post Graduate Institute , a unit of Ishwar Charitable Trust has been providing free of cost eye care services to rural/urban underprivileged communities in the National Capital Region (NCR) for the last 25 years. ICARE provides eye services by conducting eye screening camps for populations in villages/ slums and performing eye surgeries for patients with curable blindness. We provide free of cost surgical services to over 15,600 patients and screening services to over 150,000 patients from the underprivileged community per annum.
Key facts
285 million people are visually impaired worldwide:39 million are blind and 246 million have lowvision.
About90%oftheworlds'visuallyimpairedliveindevelopingcountries.
Globally,uncorrectedrefractiveerrorsarethemaincauseofvisualimpairment;cataracts remaintheleadingcauseofblindnessinmiddleandlow-incomecountries.
The number of people visually impaired from infectious diseases has greatly reduced in the last 21 years.
80%ofallvisualimpairmentcanbeavoidedorcured.
GOALS AND OBJECTIVE OF THE PROJECT
Prevention of blindness due to cataract
Provide free eye care services to the rural needy locations of Delhi
Educate and create awareness about cataract
Free cataract surgeries, spectacles and medicines to the needy patients suffering through avoidable blindness
Thanks to suppoters
We convey our deep appreciation and heartfelt gratitude to all our donors who have so very kindly helped us in our cause to render modern ophthalmic services to the needy and elderly rural citizens of our country and alleviate their problems. ICARE looks forward to receive continued mutual and fruitful interaction for a common goal in the years to come.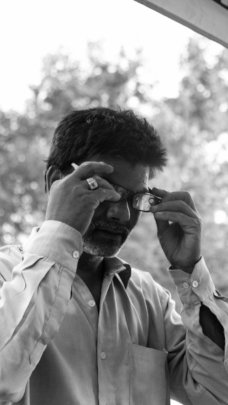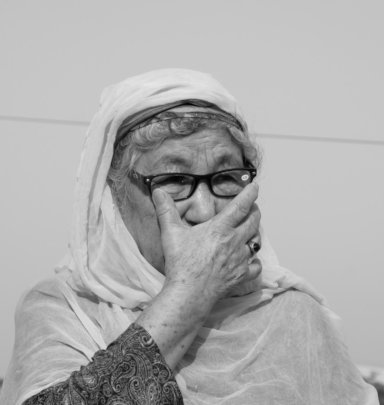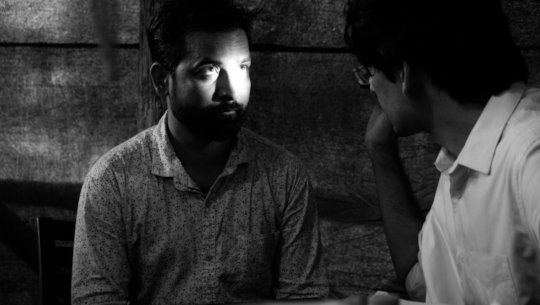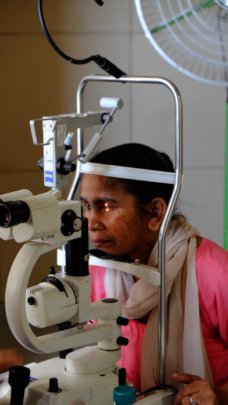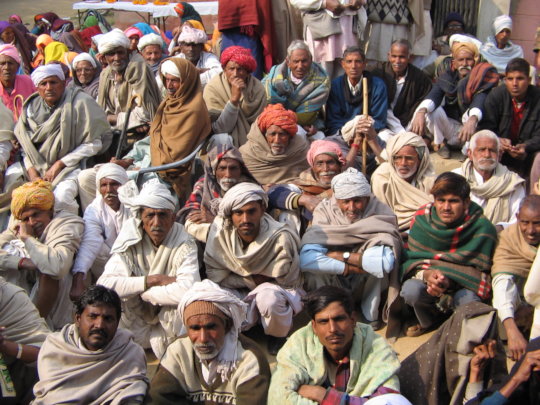 The magnitude of the problem of blindness in the developing world is staggering. Most developing countries are now challenged with a huge backlog of blinded citizens. India has perhaps the largest blind and potentially blind population in the world. This is due to poverty, lack of awareness and unavailability of medical services in the rural India. The social and financial hardships created by blindness gravely affect individuals and families, in particular, and the nation at large.
In 1982, Ishwar Charitable Trust was established with the paltry amount left upon the demise of Dr. Sushil Choudhry's mother. The Ishwar Charitable Trust was set up with the aim to provide affordable, preventable, curative and quality ophthalmic care to all sections of the community particularly the rural needy.
The Trust, understanding the limitations of the rural poor, an effective and unique Rural Outreach Programme was designed in 1993 for providing modern ophthalmic services at the very doorstep of rural population covering the states of Haryana, Rajasthan, Uttar Pradesh and the slum areas of Delhi. Operating on a hub and spoke model – screening and collecting patients requiring surgery from remote Rural Peripheral Centers (RPC's) and urban slums, bringing them to the base hospital (in NOIDA and Greater NOIDA) and providing them high quality diagnostic, surgical and post operative care at no charge.
ICARE conducts the largest number of ocular surgeries in Uttar Pradesh and is one of the largest hospitals in northern India to do so. Over the last 24 years the hospital has screened 34.77 lakhs and restored eye sight of 2.63 lakhs patients. Out of these total numbers almost 70 percent of work is for Charity. This year ICARE conducted over 2,00,000 screenings and performed approximately 24000 surgeries of which over 15,000 (nearly 65%) were charitable in nature, making it an organization with the largest proportion of charity compared to any other ophthalmic non government hospitals.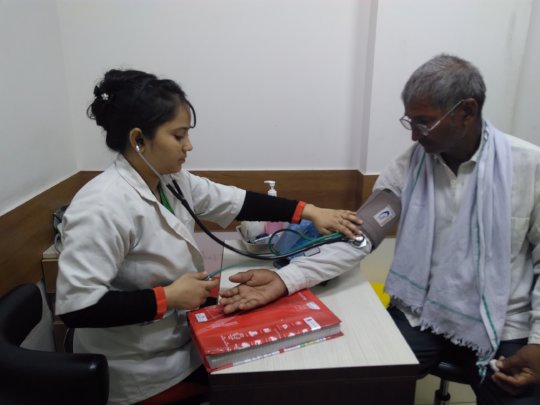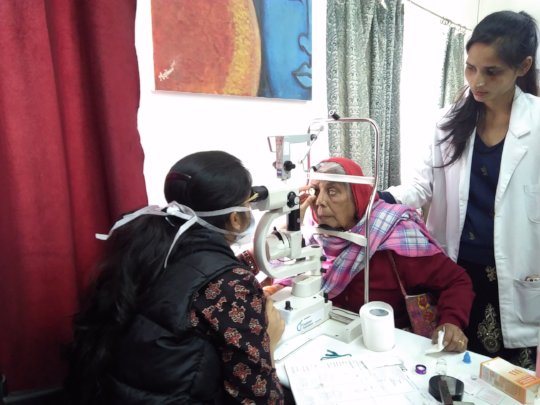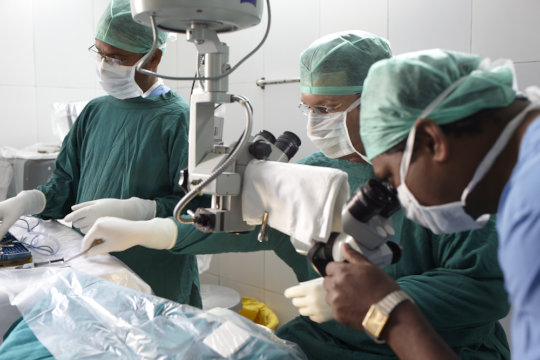 Links:
Out of the 45 million blind people worldwide, there are over 15 Million blind residing in India. This makes every 3rd blind person in the world an Indian and makes India the country with the largest absolute number of blind people in the world.
According to the National Blindness Programme for Blindness Control, cataract is the single largest cause of blindness in India (62.6%) of total cases followed by Refractive Errors (19.7%). Bothe these causes are easily treatable. 90% of the blindness in India is avoidable through prevention or cure and is mainly related to cataract in adults and refractive errors in children.
Blindness mostly affects the most vulnerable segment of the population – the elderly – and can cripple not just the lives of these individuals due to dependency and exploitation but also that of their families. They try to seek services that are distant and of questionable quality and at a cost beyond their reach.
To expand its reach and relevance ICARE conducts a rural outreach program to provide modern Eye Care Services at the doorstep. This hospital over the last 25 years has been providing sight care services to all sections of the society irrespective of the person's ability to pay. ICARE does this by conducting over 500 screening camps each year at its rural pick- up centers in neighboring states of Haryana, Uttar Pradesh and Rajasthan.
Patients requiring detailed examination or surgery are transported to ICARE Hospital at NOIDA. Post surgery they are dropped back to the camp site from which they were picked. Their 3 days stay, surgery, board and lodging including their transport are all free.
Links:
WARNING: Javascript is currently disabled or is not available in your browser. GlobalGiving makes extensive use of Javascript and will not function properly with Javascript disabled.
Please enable Javascript
and refresh this page.