Welcome to the June 2018 report from the children at the African Angels Independent School in South Africa. Learner competition- African Angels and their pets As part of our work to reinforce our school rule "be kind to animals", we ran a competition for parents to send in pictures of their children with their pets. The response was fantastic and these are a few of our children with their obviously loved pets.

African Angels Art continues to be exhibited across the world. These works were purchased in the US as part of the Art for African Angels exhibition. We are grateful to Julia S for driving this initiative in the US.
Shanti M (pictured) has been appointed as one of our Sponsor Communication Officers. Shanti is a parent at the school – her daugher Aminathi is in Grade R, and Shanti lives close by to the school on a neighbouring farm. Shanti is reponsible to update sponsors on the progress of their sponsored Angel. We are hoping to improve our rentention of sponsors and attract new sponsors by better communication.
Siyafunda After School reading has continued in Term 1 and 2 with our reading mentors, supported by some volunteers like Barbara. After school reading has been well attended by the children of Chintsa East Public School. Picture: Barbara M volunteer at Siyafunda, with a Chintsa East learner.
Stichting Werelgwijs, long term supporters of African Angels, having previously funded science equipment, IXL subscription and Google Chromebooks, have decided to sponsor three Angels for the next 12 months. We are delighted they have decided to continue their support of African Angels for the third consecutive year. (Pictured are Esona, Iminathi and Salizwa).
The 2018 Wild Women on the Run raised R102 200 for African Angels this year. This will allow another young girl to be the recipient of a full primary school bursary. Aminathi (Pictured) is the 2018 holder of the Wild Women on the Run Bursary. (Pictured Left to right, Lou African Angels Chair, Kim Wild Women on the Run organiser, Shanti , mother of bursary older Aminathi, Aminathi 2018 bursary holder, Jan Wild Womeon on the Run).
Mandela Day falls on Wednesday 18 July 2018 and we will be hosting a number of activities at African Angels that employees are invited to attend and get involved. Similar to the picture below we will be making a large South African Flag from hand prints at the school. School is open for the first time in three years and we are excited that the children will be participating in activities with Mandela Day volunteers.
African Angels Trust is 10 years old this year. We would like to thank you for contributing to nation building in South Africa through education! We have a long way to go, but with our global village behind us we will get there!
Stay tuned for our next newsletter where we outline our plans for African Angels High School.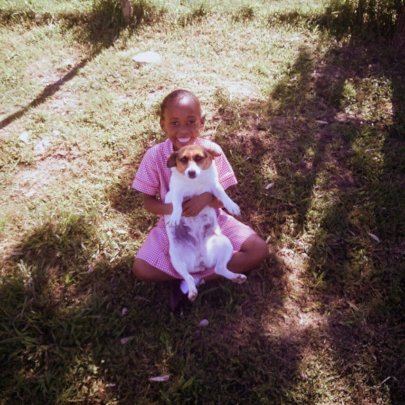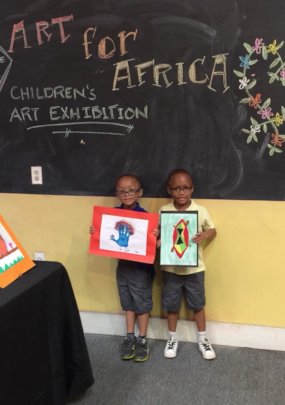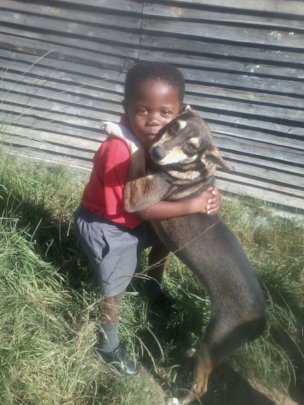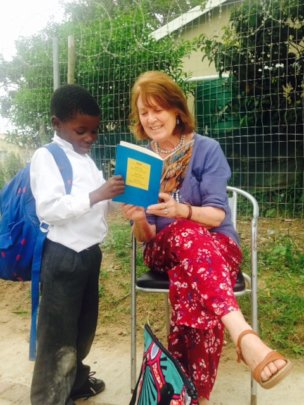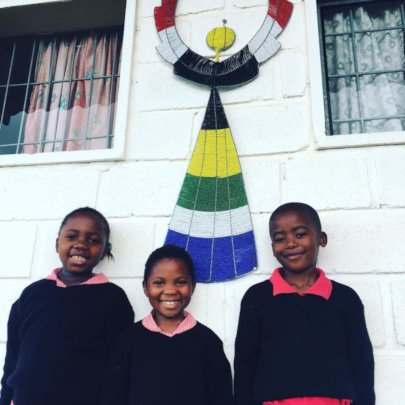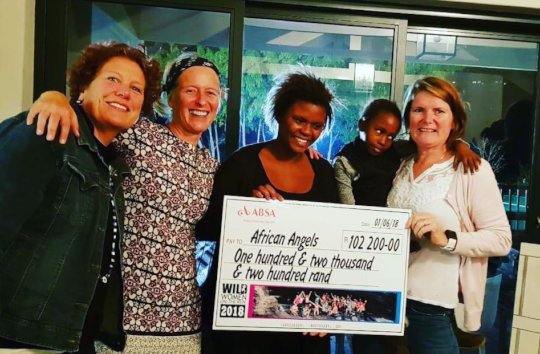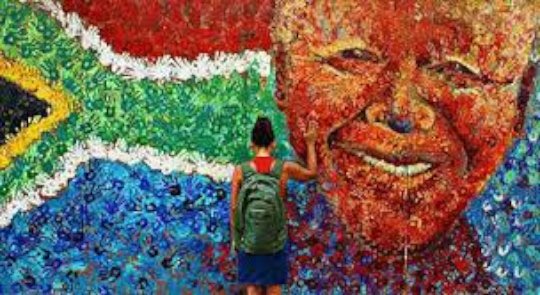 Links: