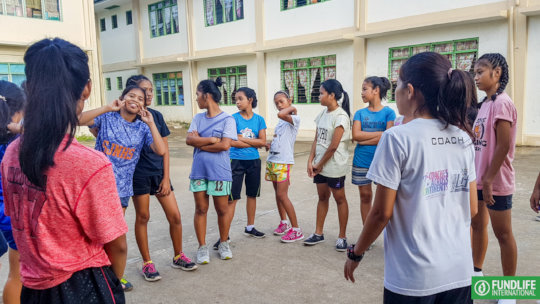 Hello FFLA friend,
Happy New Year! Fingers crossed for a successful, meaningful and impact-driven 2019!
Yet another quarter has passed, and we are happy to get in touch with you and walk you through all the exciting stuff which has happened recently.
Sama-Sama Games: epic success!
In early December, we came together to celebrate unity and opportunity through our annual festival Sama-Sama Games in the city of Cebu. This time, we were blessed with the great support extended by Generation Amazing who share the same vision with us. An overwhelming number of 588 children aged 7-18 from 26 marginalized local communities participated in the Games. As part of the festival, Generation Amazing Ambassadors Coach John Paul and Coach Jhean facilitated the "Be Amazing Workshop" with 24 children, 12 male and 12 female, with the support of the other FFLA coaches and staff from Leunthai Football School and Davao FC. Read more about this epic festival here. Continue with checking some cool photos here. And here is this video for dessert, don't forget to check it out, too!
Cebu Women's Community Futsal League finally kicked-off
A press conference was also held for the Sama-Sama Games and the launch of the Cebu Women's Community Futsal League where FundLife, Generation Amazing and Giuseppe Community Football Club shared their vision to promote social and educational development through football with the launching of Cebu Women's Community Futsal League (CWCL), where sponsored communities would hold regular futsal games in a structured league format. Stay tuned as we properly unroll this new initiative!
Outcomes and impact: let's hear some FFLA stories
In 2019, our flagship project – today known as Football for Life Academy – is turning 5 years old. The project started as a mere emergency response effort back in 2014 but from the very start we knew we were into this for the long haul! We hoped that if the project ran well, it would evolve into a holistic educational project with a long-term goal to give the marginalized children a fair shot in life and their respective communities a chance to develop. Today we look back and we are thrilled to witness that the positive change is indeed taking place. Have a look at the story of Kem who shares how he transformed from being a socially withdrawn and hard-headed kid to becoming a courageous learner who looks at life and its challenges more positively. Let us also introduce to you Juliet, one of FFLA's best players, who wrote about her experience on how FundLife's programme improved her life and encouraged her to excel more in her academic activities.
It's stories like these which keeps us going! Hope they will brighten up your day, too!
Truly yours,
FundLife Team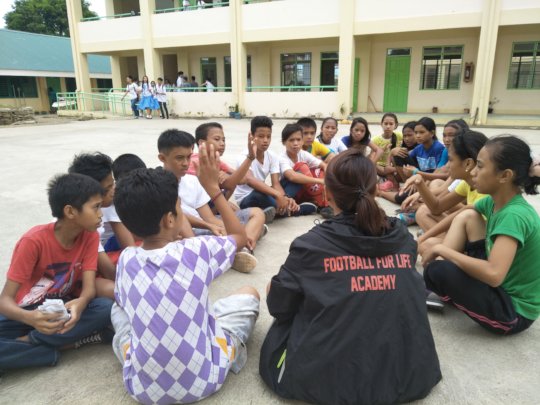 Links: