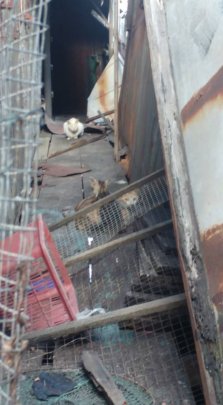 In January 2017, we had a big challenge to catch stray cats in a poor environment. We were able to catch 2 cats first; but not the mother cat and the little kitten; thus, we planned to catch them next day. Fortunately, we could catch those cats next day and brought all of them to see veterinarian for vaccination or sterilization.
One (the adult male cat, we call him "Little white") of the cats we caught in poor environment we would like to bring him to do the sterilization; however, his health was not very good, his white blood cell index was low and he had anemia. Therefore, the veterinarian suggested letting "Little white" stay in hospital for monitoring.
The "Little white" stayed in hospital for nine days, his condition was not optimistic due to his body had bacteria infection, severe physical weakness, diarrhea, fever, and low white blood cell index. Veterinarian planned to let "Little white" to try new drug and hopefully his condition will be improved.
After staying in hospital for more than 10 days, "Little white" has no more fever and diarrhea; besides, his white blood cell index is stabilized. We are so encouraged to see "Little white" is getting better, and we really want to say thanks to those veterinarians to take care of "Little white". "Little white" is better now and staying in Tai O Stray Cat Home.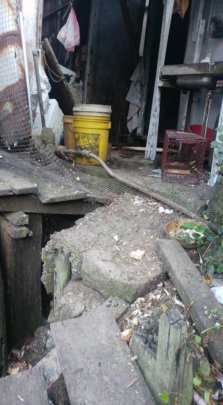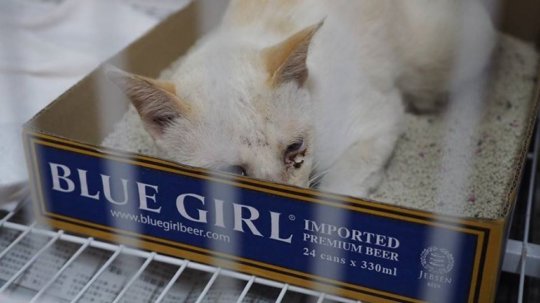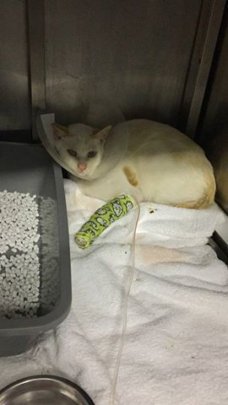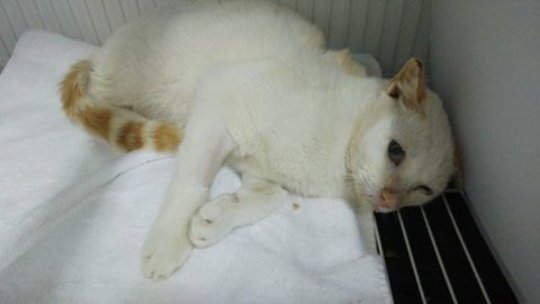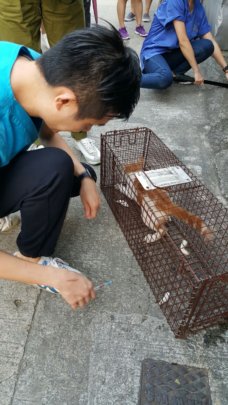 For Tai O Stray Cat Home, we are not only to protect hundreds of stray cats on the island's basic right to life because of natural and man-made disasters, we also feed stray cats daily to make sure they are not starving. However, we are not satisfied with this (feeding stray cats); we would like to help stray cats to have healthy bodies to prevent or reduce the chance of mutual infection.
Unfortunately, due to the large number of stray cats and the remote location of Tai O; it is difficult to find a veterinarian to come here to do the vaccination for stray cats. Besides, the cost of each vaccination is not low; we really can't afford vaccinations for all the stray cats.
Tai O Stray Cat Home has launched a "Tai O Stray Cat Pilot Program" - also known as the "Needle Mother Scheme" - for HKD$ 200 to sponsor a stray cat in Tai O.
The first phase of the program was scheduled on October 31, 2016. The volunteer veterinarian came to Tai O and did three-in-one vaccination for about 28 stray cats.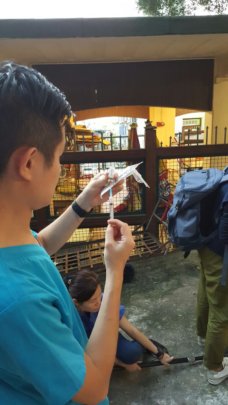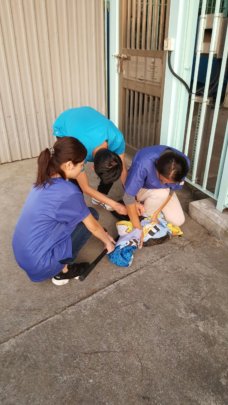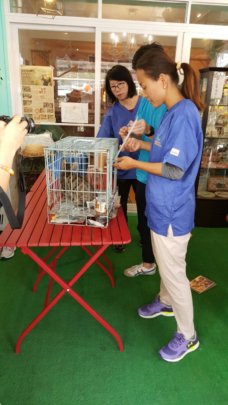 WARNING: Javascript is currently disabled or is not available in your browser. GlobalGiving makes extensive use of Javascript and will not function properly with Javascript disabled.
Please enable Javascript
and refresh this page.