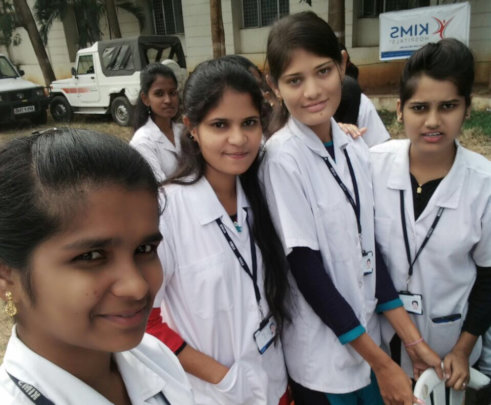 Roja is a smart, funny, diligent girl. She is quick to laugh - covering her mouth shyly as she barrel laughs while telling a story. The journey to us was a difficult one shaped by what HIV/AIDS can do to a family with no access to healthcare. More than 12 years ago, Roja's father died of AIDS. Shortly after that her mother passed away leaving her and her brother Mahesh to fend for themselves. This is where Hope Now stepped in and we started a family - a family of HIV-positive orphans who made a family from strangers.
Hope Now firmly believes that education is the single most effective tool we can use to build a life of security for every one of our kids. Education changes everything for a child. Education opens doors, provides a stable adult life and creates community.
Roja was our first to go to college and she will be our first college graduate. She is in her final year at KIMS Medical College working toward a bachelor degree in physical therapy. Her wish is to go on to graduate school. Hope Now pays 100% of all college costs for our kids including tuition, housing, transportation and school supplies.
Together with our partners and YOU we can provide the opportunity every child deserves to be educated. With that solid foundation our kids will transition into adulthood with the tools they need to be successful and become a contributing member of their community and country.
Join Hope Now in supporting a group of amazing kids who want what all kids want - a future.
Links: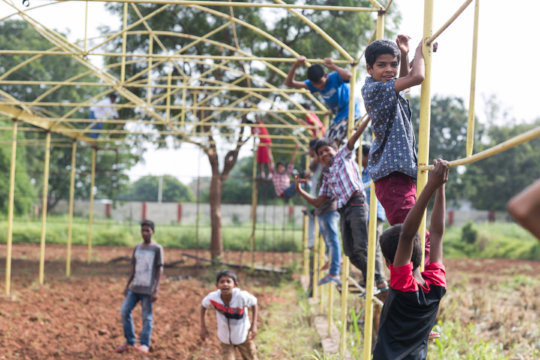 We have been caring for our family of 58 for more than 10 years now. Our primary goal has always been three-fold - care for our kids; educate every child; help them transition into adulthood. We currently have 11 kids in college and 2 in trade school. Our eldest, Roja, just started her final year at KIMS Medical College where she is studying physical therapy.
As we look to 2018, we will focus on creating programs on site that will serve as job skills training for our kids who do not attend college. We have a small 55-herd dairy we continue to build. A great program that teaches the kids animal husbandry, marketing, sales and general business practices.
Our focus for the upcoming year is to bring the remanants of an organic farm on our property back to life and create the Hope Now Organic Farm Cooperative - a farm to table organic produce supplier to local grocery stores and restaraunts. Our long term goal is to be a part of the community, teaching our kids and others how to be organic farmers, create a busines plan, run a business and how to be enviornmentally responsible with our food.
Nonprofits of all sizes and shapes need to be thinking about how to be more self sustainable over time. This kind of programming helps us generate revenue while we are educating our kids. We believe this is an important next step as we continue to grow.
WARNING: Javascript is currently disabled or is not available in your browser. GlobalGiving makes extensive use of Javascript and will not function properly with Javascript disabled.
Please enable Javascript
and refresh this page.