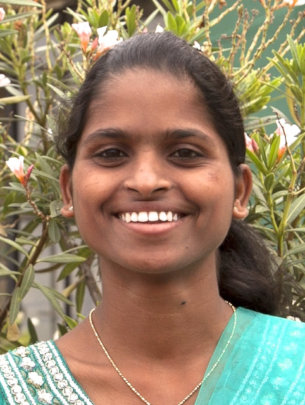 It is back to school time. This week is the first week of our new school year for all of our kids. For those in grade school and middle school it is back to Word & Deed Campus. For our 11 college kids - a few more weeks of break and then the 2018/2019 year begins.
There are several kids making the transition from Junior College - which would be considered the US version of 11th and 12th grade - to the first year in University. This is a big jump for these kids and takes a tremendous amount of studying for entrace exams that determine where they will go to University.
Anitha just graduated from Loyola Junior College and wants to be an opthamologist. She is currently applying to several different Universities in the city of Hyderabad and will find out in the next couple of weeks where she will spend the next many years of her college career.
Anitha is a shy, smart girl, with big goals. When she started going to school after coming to Hope Now she did not speak English at all. She had not been attending school regularly due to her parents struggle with AIDS. After her parents died, she came to live with us. She is a shining example of what is possible when a child is given the opportunity to attend a good school with a solid support network.
We are a family first, a home, a loving place where all our kids are given the support, love, and a solid education needed to succeed in life.
We are so proud of all our kids and their willingness to commit to their studies and each other. Our doors have been open for nearly 13 years now. As we go into the next school year, we are committed to each child we care for and ensuring they have what they need to succeed.
Join us in making dreams come true. Become a partner with Hope Now and commit to a monthly gift that will keep our kids in a good school and our college kids in University. We cannot do this alone. We need partners to help us fulfill our promise to care for and educate all our kids.
Links: