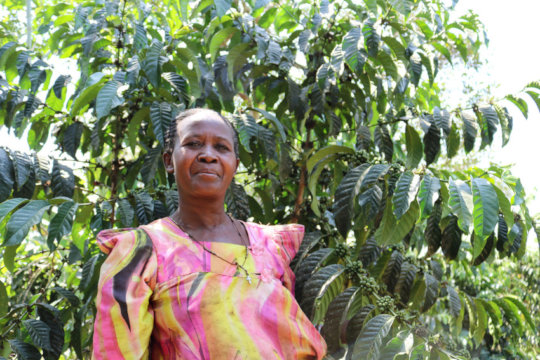 With access to tailored financial services, relevant training, and support groups and networks, low-income families are growing small businesses, farms, and local schools to build sustainable livelihoods for themselves and unlock more opportunities for their children through quality education.
Opportunity's industry-leading program teams in Education, Agriculture, and Digital Financial Inclusion are working with partners to reach more families in need with effective, sustainable solutions that ensure families can break the cycle of poverty and stay out of poverty, for good.
MICROBUSINESS OWNERS
Small loans provide capital to grow their business
Savings accounts offer a safe place to keep their income
Training in financial literacy and digital literacy help less-educated individuals learn skills to effectively grow their income and use mobile phones to access services
Trust Groups and Savings Groups connect clients to a local network of their peers to learn from, work with, and encourage each other
SMALLHOLDER FARMERS
Agricultural loans provide capital at the right time to purchase inputs and supplies to grow higher-yielding crops, especially for coffee (a main crop grown in Uganda)
Mobile phone banking makes it more convenient for rural clients to save and make payments
Training in Good Agricultural Practices and support from a local Farmer Support Agent improves farmers' technical skills in cultivation, farm management, and sales
CHILDREN & YOUTH
School Improvement loans help school leaders invest in infrastructure and staffing improvements to local schools
School Fee loans enable parents to pay for educational costs upfront, ensuring their children do not need to drop out when household cash is low
School clusters help local educators learn from each other and improve conditions for learning at their schools, preparing students with a higher quality education
Your continued support makes this work possible. Thank you!
Links: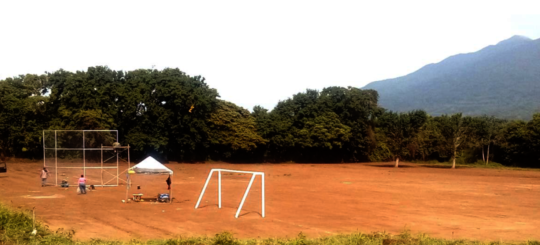 With you at our side, Emprendedora Technical School and its students have blossomed into a source of pride for surrounding communities. You have helped us create a modern facility and dynamic learning environment where opportunity abounds, delivering a measure of justice, dignity, and purpose for youth and families living in poverty. By joining us in our mission to empower young people and their families along their journeys toward financial security, you have created real excitement about their prospects for futures filled with good health, prosperity, and happiness.
Emprendedora Technical School continues to grow its student body, now at capacity. This growth translated into greater demand for space for student and community activities, including exercise and team sports.
Sports and team activities have played a key role in the development of Emprendedora students from the start, but with the completion of the multi-sport field, we can now engage other schools in the participation and excitement of joining sport leagues and tournaments. We also expect the improved sporting activities to promote good health, individual development, and team leadership while helping to build a pipeline of future students by garnering attention and interest among families attending local primary schools.
Additionally, the multi-sport field will serve as a meeting space for extracurricular activities including Young Life group gatherings and special events with students, teachers, parents, and the community.
On behalf of the student body and staff, thank you for your support and generosity! Our work would not be possible without you.
Links: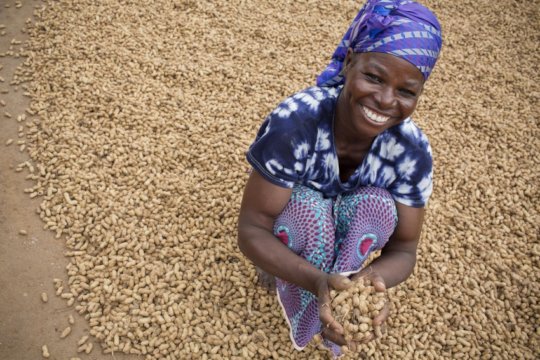 "I never went to school. When I was a child, I never had the opportunity to, but some of my friends did, and I see the improvements in their lives. I think it is important to educate my children, so they can learn skills and have more choices for their futures."
Musah is a maize and groundnut farmer in a rural community near Tamale, in northern Ghana. Prior to 2017, Musah (and most of her neighbors) had never opened a bank account. Season after season, she had struggled to save enough capital to purchase seed and fertilizer for her two-acre farm. Fortunately, Opportunity began conducting trainings in her community and helped Musah and her neighbors form a group to receive agricultural loans. For the first time, she was able to purchase enough seed and fertilizer, which helped increase her yields at harvest. Today, Musah has a bank account in her name where she can securely save her income—and feels empowered to decide how to spend it. Her dream is to expand the acreage of her farm and continue earning enough to help all five of her children finish their education.
Thank you for your support and generosity. Our work would not be possible without you!
Links:
WARNING: Javascript is currently disabled or is not available in your browser. GlobalGiving makes extensive use of Javascript and will not function properly with Javascript disabled.
Please enable Javascript
and refresh this page.