Thank you for supporting this project.
We have just finished a programnme working with 15 women from North West Surrey.
The programme is designed to raise women's awareness of the tactics used by perpetrators in order to exert power and control over them, the affects that the abuse has had on them and the affects it has had on their children.
The group enables women to develope positive strategies for moving forward in their recovery. Friendships are also formed which can help to build confidence and self-esteem.
Here is some of the feedback from the women who attended:
"It has been great to be able to tell my story and been heard and believed"
"It was great to meet others who have been through the same and feeling more normal"
"It has been a very nice place to be and I have learnt a lot"
"Although parts can be painful, it has opened my eyes and made me more aware of the signs. It was a real comfort knowing I wasn't alone"
Thank you for supporting our project. As you can see it is vital to the women who attend it to help them move forward.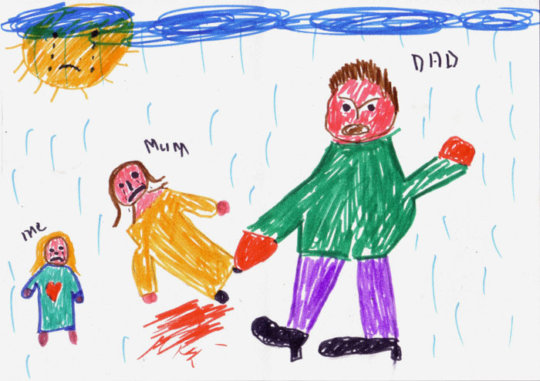 Sadly with the current programme we are running we were unable to raise the funding for the Mums to attend along with their children.
This is a real disadvantage to the children as it is important for the none abusive parent to fully understand the impact that the Domestic Abuse has had on their child.
We do speak regularly to the Mum's and have had some very positive feedback as to how they feel their child is benefiting from attending the programme.
Here are a couple of the comments made:
"He is like a different boy already, even the school have noticed a massive change"
"On Tuesdays after the group my daughter is much calmer and argues less with her brother".
We are hoping to get sufficent funding for the next group so that Mum's can attend.
We are currently running a programme for the children only.
We did not have funding for the Mum's to attend as well.
This is unfortunate as experience has taught us that Mum's are so important to the recovery of the children.
The children will still benefit hughly as the majority of the time is spent with peers sharing their experiences. They also explore ways of discussing their feelings safely and look at coping strategies for the future.
One Mum has already made the comment when collecting her daughter, "my daughter was very sad when she started this group but already it has done wonders for her behaviour and she is already getting on better with other people than before".
Sadly for obvious reasons we are unable to upload any photos of the children in the group.
WARNING: Javascript is currently disabled or is not available in your browser. GlobalGiving makes extensive use of Javascript and will not function properly with Javascript disabled.
Please enable Javascript
and refresh this page.