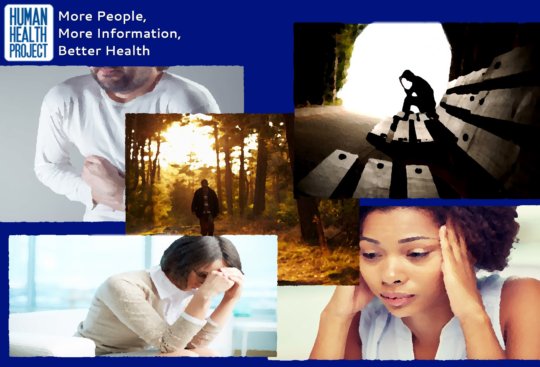 Many thanks for donating to HHP's "Invisible Illness Data for Millions Worldwide" crowdfunding campaign. Since our last update, we have been working toward completing the initial phases of research for each of the invisible illnesses.
Our progress to date:
Created five preliminary surveys to identify the needs of people dealing with each of the invisible illnesses
Appointed new experienced professionals in marketing and product development
Formed a team of evidence-based medicine experts to establish our data guidelines and protocol
Recruited additional UX designers to develop the design of our website and display of data
The HHP team has learned a lot from everyone who participated in our initial research, and we will continue to improve our research methods.
As one of our survey respondents commented, "This is the first complete survey that I have found." It is these comments that motivate us, and give meaning to what we do.
The next phase of our work on Invisible conditions will focus on the creation of a survey that we will conduct for Lupus. Drawing on what we learned in the preliminary survey, we will create a survey collecting information on symptoms, causes, treatments and side effects. This survey will follow the evidence-based methodology we have created with the initial crowdfunding, and will apply to all five Invisible conditions. A new GlobalGiving microproject campaign will fund this next phase of Lupus research. We will be in touch to let you know prior to its launch.
We will add Lupus as a condition in the community discussion forum alongside the release of the Lupus survey.
Your contributions enable us to continue creating the most comprehensive data collection tools to learn about the needs of individuals with invisible illnesses. We hope you will continue to support our mission to help those seeking accurate and objective information about their health conditions.
For people struggling with invisible illnesses, it often seems like no one understands. Thank you for understanding.
For more information about how HHP is helping to make a difference in the lives of people around the world, we invite you to visit our website at https://www.humanhealthproject.org/
Please also subscribe to our newsletter to be kept up to date on our progress. https://www.humanhealthproject.org/sign-up.html
The crowdfunding campaign is still open for donations, would you consider making another donation? https://www.globalgiving.org/projects/invisible-illness-data-for-millions-worldwide/

Yours sincerely,
Phil Harrington