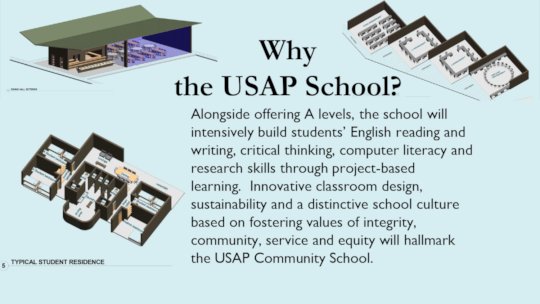 Happy March!
We are making solid progress on both the fundraising and building/planning sides of creating the USAP Community School. After a successful end-of-year fundraising campaign, we are excited to announce that we now have $585,000 in the bank from a combination of GlobalGiving and direct donations as well as employee matching funds. We are excited to announce that an anonymous donor has pledged $500,000 to match all large donations from $500 and above in the coming months that come through any channel toward the building of the USAP Community School.
We have engaged a very innovative architect based in Zimbabwe who is especially talented at using the local weather and terrain to take advantage of natural light in the design of buildings. He has completed a feasibility study of the site. For Year One we will be building student and faculty residences, the dining hall, classrooms, a lab and an administrative building that includes a staff room and offices.
We thank all of your for your donations which is making the USAP Community School come to be. If you are already not one of our monthly recurring donors, please consider joining us in this way - having a steady monthly flow of donations greatly assists us to keep the momentum going.
Sending sunshine from Zimbabwe to all of you in colder parts!
Best,
Rebecca/Mai Mano and all at Education Matters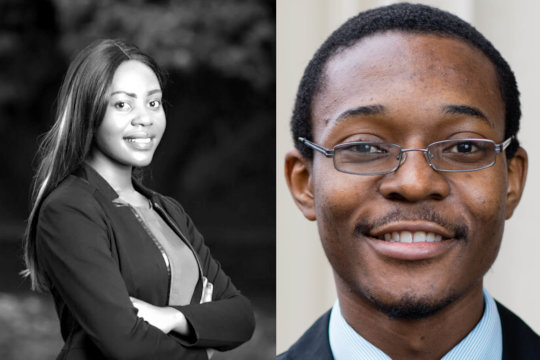 Happy New Year from Education Matters! We write to you as we start an exciting 2019, with our main objective being building the USAP Community School. With your continued help we will reach that goal!
We rolled into the new year with some exciting USAP news. First of all, two USAP alumni, Itai Muzhingi who graduated from Amherst College and Shantel Marekera, who graduated from Arizona State University last year, both were awarded extremely competitive Rhodes Scholarships. Itai will be studying Molecular and Cellular Medicine and Shantel Jurisprudence at Oxford University starting in September. We are proud of them both!
We ended the last year with some positive Early Decision application news with students accepted and funded at the University of Edinburgh, Smith College, Northwestern University, Bennington College, Rochester University, University of Pennsylvania and the University of CapeTown. Our current USAP cohorts in Zimbabwe, Zambia and Uganda have currently submitted applications under Regular Decision and will hear decisions in March.
On the school front, we have engaged an architect who is drawing up a site plan and building designs for the school that reflect values of community, sustainability and engagement. We are closing in on land for the building site and are still scheduled to begin building by the end of March.
We look forward to your continued engagement with this project and will be back with more exciting updates!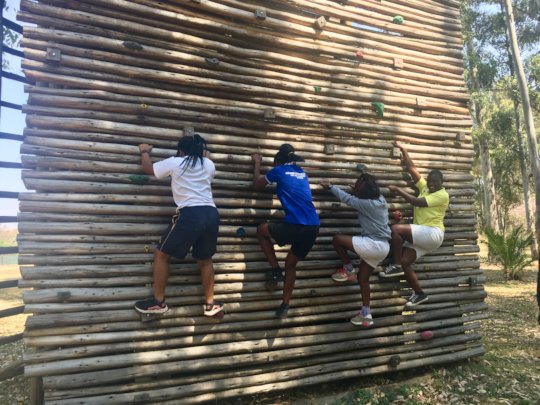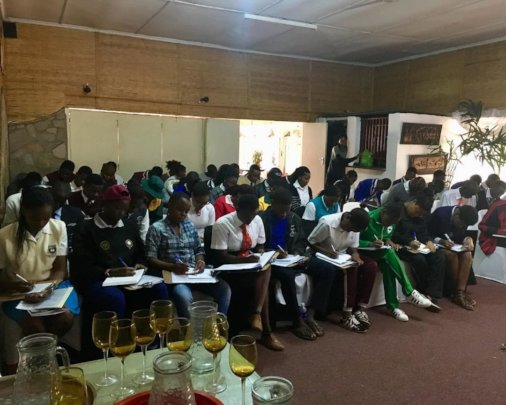 Thank you for your support which has allowed USAP cohorts to operate in Malawi, Uganda and Zambia. The first Zambia cohort in 2017 successfully gained entry to high school programs at United World College campuses and African Leadership Academy. Two students from the Zambia Cohort also were accepted and funded to Wheaton College in Massachusetts and Kalamazoo College in Michigan.
We are happy with the progres that our USAP Malawi, Uganda and Zambia students are making with their applications to apply for 2019. As USAP Malawi alum Limbani Kambanga was awarded a Global Health Corps fellowship starting in July 2018, Agnes Wizi of Klesis Foundation has taken over the coordination of students' application process there. In Uganda, USAP alum Rebecca Rwakabukoza has been working hard with the students and brought all 8 of them to Zimbabwe for our application bootcamp in August. The 2018 USAP Zambia cohort, under the able direction of Jessica Clarkson, also attended both 2017 and 2018 bootcamps.
We are closing this Global project as the students submit their applications and thank you for your generous support. At Education Matters, we are now focusing our GlobalGiving campaign on building the USAP Community School through Project 35817.
We will continue to update you on the admissions successes of these students from Eastern and Southern Africa. They wouldn't make it without your suppot.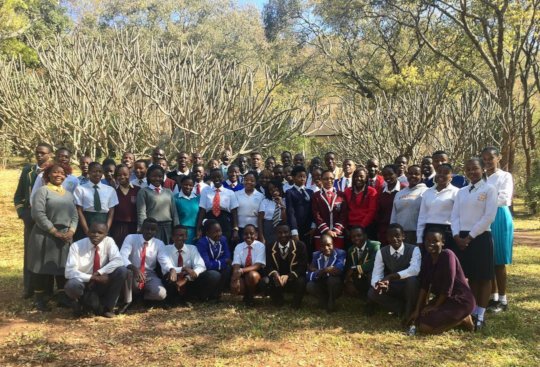 WARNING: Javascript is currently disabled or is not available in your browser. GlobalGiving makes extensive use of Javascript and will not function properly with Javascript disabled.
Please enable Javascript
and refresh this page.