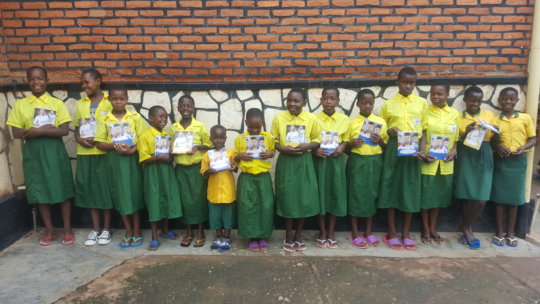 As our children are ending up 2019 academic year, we prefer to update our Global Giving donors on how our inclusive education approach is bearing fruits where the former street children and young women victims of abuse are catching up their studies by resuming/ starting their studies.
We remain convinced that All children have the right to go to school and learn, regardless of who they are, where they live or how much money their family has and their background. We helped most of them by providing school fees, school materials, regular guidance, etc.
Within this academic year, Centre Marembo children have generally performed well in their respective classes and schools.
In primary studies, we noted a good performance even if most of them were new students. They managed to perform well in their respective classes. Almost all the students were promoted to the next classes with the best performer who got 95.7% marks annually, only one student shall be repeating the same class.
Our children in Secondary Studies did well in their respective classes. All the children were promoted to the next levels while 5 children have graduated from secondary schools in various options.
Without skills for lifelong learning, children face greater barriers to earning potential and employment later in life. They are more likely to suffer adverse health outcomes and less likely to participate in the decisions that affect them – threatening their ability to build a better future for themselves and their communities. Thus, as a rehabilitation center for vulnerable children; we are more concerned with education as the key to success.
Generally our children performed well in their respective levels given that many of them were new students while others were resuming their studies after drop out. We highly appreciate everyone contributed to their education; it was for their support that these vulnerable children could resume their studies. We remain tankful to all.