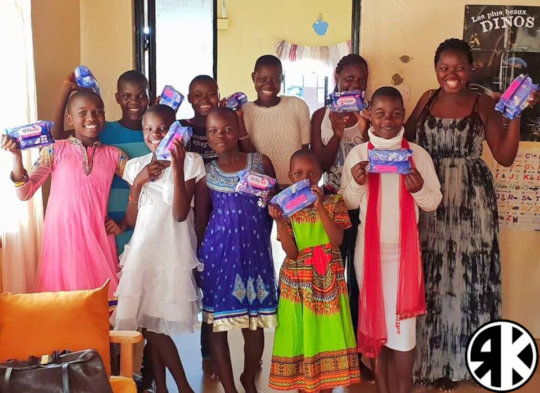 Earlier this month, we had the pleasure of meeting the wonderful girls of Kenyan Kids and providing them with some food items, story books, learning material and AFRIpads Deluxe Menstural Kits under RKF's Sanitary Pads Program. The Re-usable Menstrual Kits are a more sustainable, cost-effective and long-term solution that will help keep the girls in school throughout the year.
What a bunch of inspirational young women who have big smiles and even bigger dreams. We had an incredible afternoon catching up with them, hearing them sing and share their future hopes. They dream to become teachers and doctors with one of the girls wanting to become a neurosurgeon! Here's to their bright futures...
You can support this project by making a donation between 4pm on 18th July 2018 and 7am on the 19th July (Kenyan Time/GMT+3). All donations will be matched by 50%. Recurring donations will be matched 100%.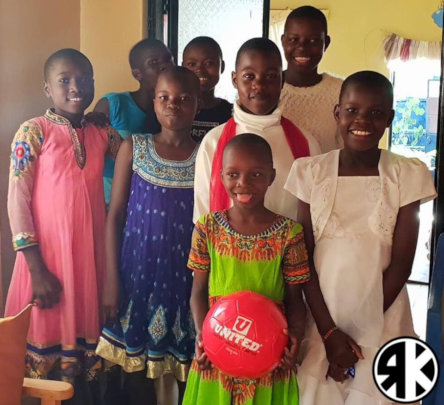 Links: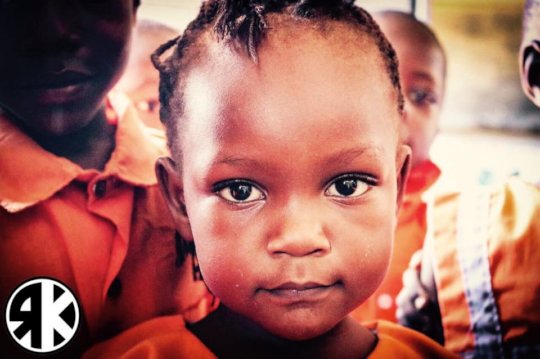 New School in Nyamasaria
RKF has taken up a new project called Next Gen. Immaculate School. This school has 40 young students in the age range 2-7 who learn in a mabati (iron sheet) structure in Nyamasaria.
The school independently runs their own feeding program. RKF works with the school to ensure the children receive uji for breakfast and benefit from our various other programs, especially Kitabu Changu, Haki Yangu.
RKF Completes 2 Years!
As we have just completed our second year, we would like to share the progress we have made so far thanks to your incredible support:
40,000 meals served
250+ students under RKF
$20,000 raised
To mark the celebration of this occasion, RKF took some pony cycles, a Disney bouncy castle, some hula hoops, cake, chips, juice and bananas to Valley Academy in Nyalenda. It has to be one of the most beautiful afternoons we have had. Here's to seeing bouncy castles for the first time, sitting on pony cycles, screaming with joy and the simple pleasures of chips and tomato sauce on a warm Thursday afternoon.
Watch this video to see the progress we have made so far and what direction we intend to take in the future.
To support our projects, become an RKF Patron by making a recurring donation here.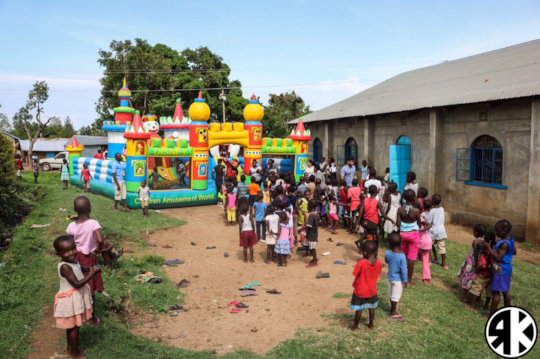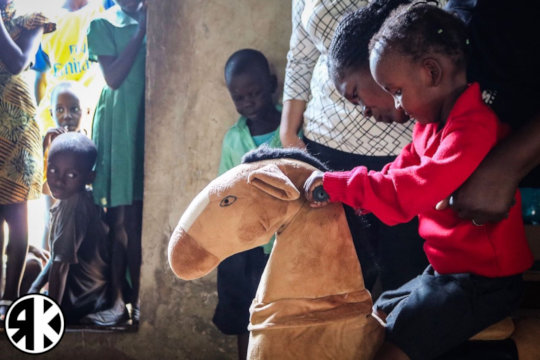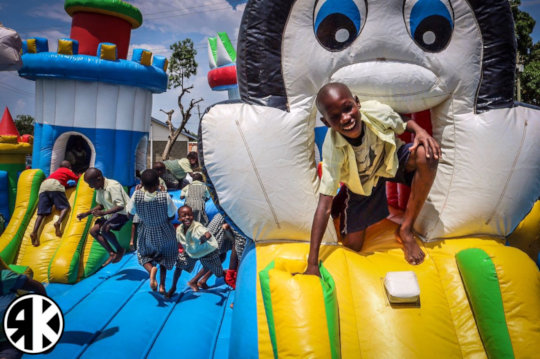 Links: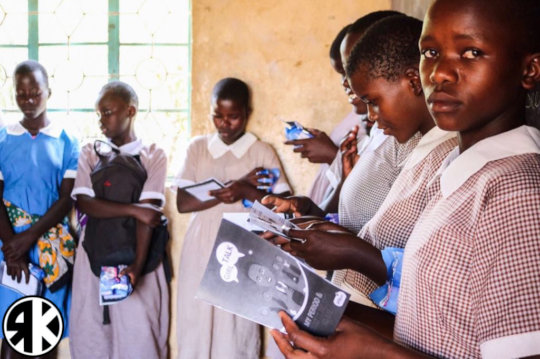 Progress Update from Pilot Program
To find the most effective and long-term solution to the problem of girls having poor access to sanitary pads, RKF decided to carry out a pilot program in one rural school where this issue was first brought to our attention. When considering options, we relied on the findings from our research to try a solution that would address as many of the issues as possible in a cost-effective and sustainable manner. That option was: re-usable sanitary pad kits.
To ensure we could learn as much as possible from this pilot program, we asked the teachers to keep an extensive record of the following details. Furthermore we asked local volunteers to carry out periodic surveys to monitor and evaluate the progress of this program:
- Attendance
- Performance
- Period Management
- Improved awareness/ confidence
At the end of the first Academic term a basic analysis of attendance and performance records provided the following results which will help us fine-tune the program before we scale the program to reach at least 200 girls in rural Kisumu in 2018.
Attendance: 44.05% increase in attendance in Term 1
Class Performance: 77.78% increase in class performance (Note: there were a couple of outliers in this data set and that this data is based off internal school assessment. National Examination Results in December (KCPE) will give us a clearer indication of the impact of the program on performance)
A survey carried out of 26 out of the 29 girls who received the kits revealed the following:
Period Management: 60.32% improvement in managing their periods as a result of the program
Links:
WARNING: Javascript is currently disabled or is not available in your browser. GlobalGiving makes extensive use of Javascript and will not function properly with Javascript disabled.
Please enable Javascript
and refresh this page.