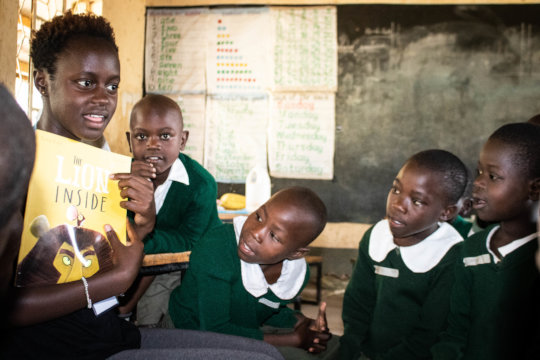 GlobalGiving July Workshop Reports
Since 2017, RKF has been implementing volunteer-run workshops every year that are aimed at introducing extra-curricular activities at the various schools we work with in a fun and engaging way. In 2019, we carried out our biggest yet set of workshops with the help of over 25 incredible volunteers.
We were able to visit five schools in different localities of Kisumu County over three weeks to carry out some old and some brand new workshops that included: Fun Sports, Taekwondo, Arts & Crafts, Hygiene, Environmental Awareness, Menstrual Hygiene, Field Trips, Movies and Reading & Storytelling. We were also able to have our very first RKF Talent Show and we wrapped up the workshops with a day of jumping on a Bouncy Castle!
Over the coming weeks, we'll be sharing detailed reports of the several workshops we carried out in July. In this report, we'll be highlighting the Arts & Crafts, Hygiene and Reading & Storytelling Workshops.
Arts & Crafts
This is an old favourite that we conducted for the third straight year. One of the aims of this workshop is to encourage children to use their creativity and innovation to use whatever is available and make it into art. Each class had a different activity assigned to them that ranged from finger painting to making cards using scraps and making caterpillars out of used egg trays. Class 1 and 2 exercised their home science by weaving papers cut out in shapes. Watching the children's excitement as they showed off their crafts made the visits so enjoyable and totally worth the long, bumpy bus rides!
Hygiene
After its popularity last year, we took the hygiene workshop to some of our newer schools this year. The children spent a whole morning learning about oral hygiene, brushing their teeth, washing their hands all while learning a song that would help them remember how to do it. Brush, brush, brush your teeth… wash, wash, wash your hands! Sing them with the melody of row, row, row your boat... At the end of the workshops all the students got brand new tooth brushes and a tube of tooth paste to take home and keep practicing what they learnt from the workshops. They also learnt how to tie their shoe laces and tuck in their shirts properly.
Reading & Storytelling
As part of our Kitabu Changu Haki Yangu program, we carried out our second Reading and Storytelling Workshop at St Vitalis Nang'a Primary School. This workshop introduced the students to their new library and the rules of how to use it. During this workshop, approximately 420 students listened, read and created stories with our volunteers. One class had a very unique way of approaching the activity; the volunteers encouraged the children to create a story entirely from their imagination.
Over the coming weeks, we'll be sharing details of some of the other amazing workshops we carried out. We've also shared a link to our Girls Project: Empower & Educate the Girls of Rural Kisumu where we recently posted about the Menstrual Hygiene workshop and the screening of Queen of Katwe.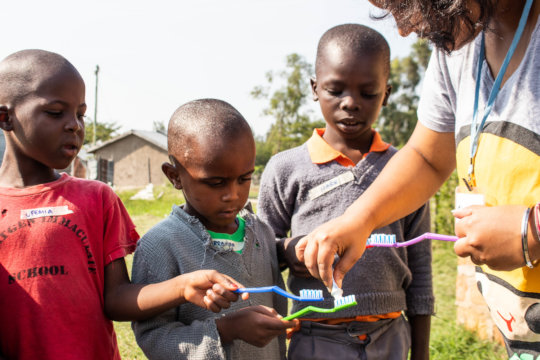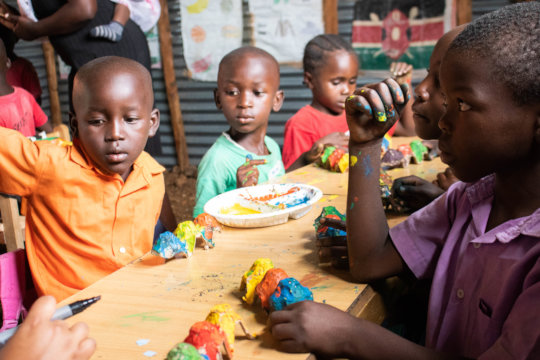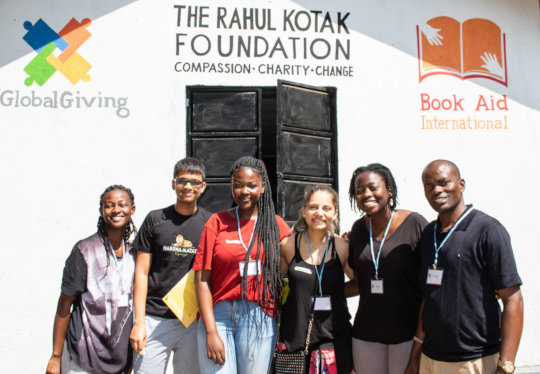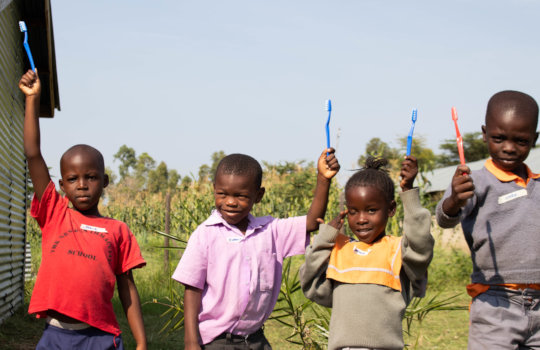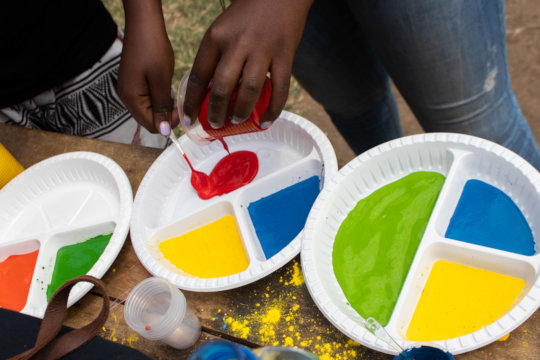 Links: