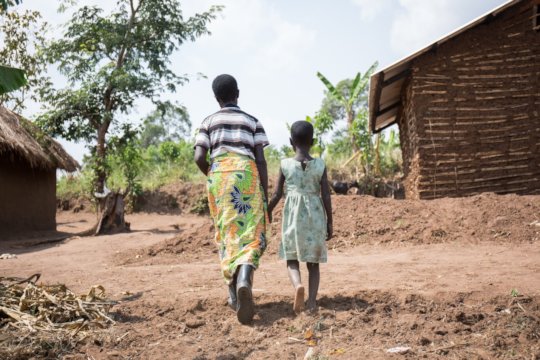 Since creating EDJA, you've fought alongside your community to combated sexual and domestic violence. In three years, more than 400,000 people have been educated about sexual and domestic violence through school visits and radio programs. The community education you provide is helping improve the understanding of sexual assault.
This year you built two EDJA Healing Centers in Kambuga and Kanungu, giving survivors places they can go to receive help and medical care. In the last four months, you've registered an estimated 106 survivors. Thanks to your support, all survivors received FREE counseling, medical, and legal support. Though survivors in your community may receive support, many still face the trauma of their experience, but they have you in their corner.
Because of your support, students are able to stay in school and grandmothers are able to keep providing for their families. Thank you for being a hero!
Links: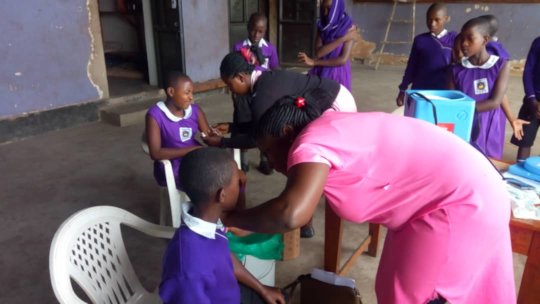 You provide access to healthcare services in your community year-round. You provide HIV/AIDS testing, immunizations, medicine, dental services, family planning, and much more. Providing health care services allows Nyaka children to grow and learn in a healthy environment. Could you imagine being sick, but not having access to healthcare to get better? You allow students and grandmothers to receive the medical help they need quickly at no cost to them.
Before you sent nurses into your schools to give immunization shots to students, many students were getting sick and missing days of school. Those immunizations resulted in students getting sick less and missing fewer days of school. Every year students and their guardians are tested for HIV, helping us to catch the virus early. When a child or grandmother tests positive, you allow them to receive treatment. Treatment to helps to slow down or stop HIV from progressing into AIDS and decreases the likeliness that they'll spread it to others.
By continuing to providing healthcare, YOU are extending the lives of members in the community. Thank you!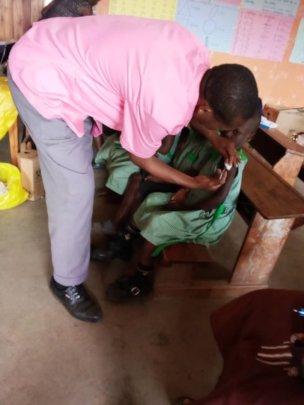 Links: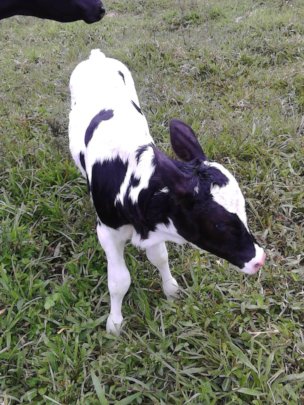 Desire Farm staff welcomed a newborn calf named Victor last week. The staff named him Victor to honor the Victors Film created earlier this year. As Victor grows, he will be used to teach the community how to properly care for a calf and other cow essentials. Since creating the Desire Farm, it's become a beacon of hope for YOUR community. The Desire Farm is so important because it allows children, grandmothers, and local farmers to go there and learn farming techniques. Many grandmothers use the Desire Farm to learn how to grow food for their families and businesses.
Can you imagine going to school hungry because your family can't afford food? This was an unfortunate situation for many families in your community that resulted in students going to school hungry. Until the Desire Farm! Your farm provides food for more than 600 orphaned and vulnerable children who attend Nyaka Schools.
Thank you for feeding students and educating the community!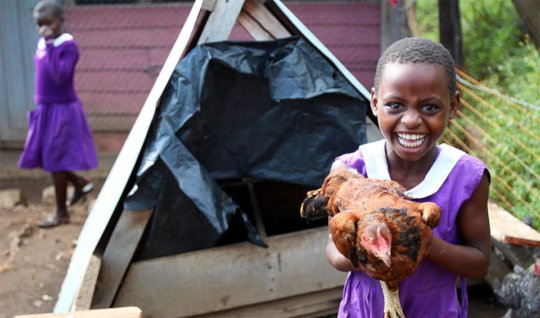 Links:
WARNING: Javascript is currently disabled or is not available in your browser. GlobalGiving makes extensive use of Javascript and will not function properly with Javascript disabled.
Please enable Javascript
and refresh this page.