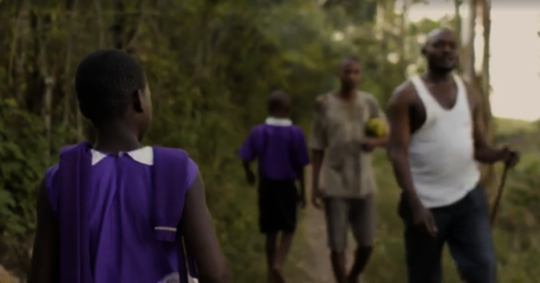 Your kindness has allowed Phionah* to find a group of other girls involved with EDJA, so she knows she is not alone in her recovery.
Phionah* was known in the neighborhood for running away. She would run from home and stay away until late at night, hoping her father would be asleep. Her neighbors saw, but no one ever said anything.
Phionah's mother left the family when she was just a toddler. Everyone knew Phionah's father abused her mother daily. Everyone thought the abuse would end after his wife left. Though she didn't know it, Phionah's mother left her daughter to live the same life she had lived.
Phionah's father eventually channeled his rage toward his five-year-old daughter. He started sexually abusing her. He threatened to kill Phionah if she ever told anyone. To protect herself, Phionah kept her abuse a secret. She tried to avoid her dad, even if that meant running away almost daily and fending for herself.
After seven years of abuse, a new neighbor noticed the 12-year-old's odd behavior. He saw how the father changed around his daughter. It was obvious what was happening. The neighbor tried to tell a local village leader, but they didn't want to deal with the problem.
However, thanks to your support, the neighbor had options to get Phionah the justice she deserved. He contacted EDJA and went to the village police. The police caught the father as he was abusing Phionah. He couldn't escape charges.
Phionah's grandmother adopted her grandchild. She came to EDJA later for counseling. EDJA also connected Phionah to a support group of other abused girls. Because of you, she's working towards healing.
Thanks to your support, EDJA is able to empower girls like Phionah.
Follow the link below to watch a five minute video taken from the upcoming documentary, VICTORS, which tells the story of EDJA Founder, Tabitha Mpamira-Kaguri, and her fight against sexual and domestic violence in Southwest Uganda.
*Names have been changed
Links: