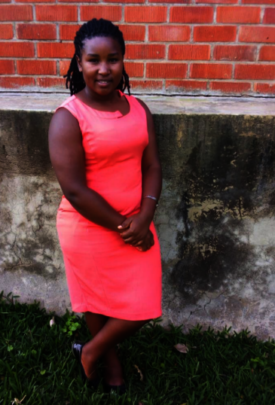 It takes a lot of hard work to go to nursing school and finish. We're so proud of Moreen for receiving her certificate from Uganda Nursing School after two and a half years! Moreen shows great passion for helping her community. Before going to nursing school, Moreen was a student in YOUR schools. While at Nyaka she was persistent in her studies and showed great compassion towards her classmates and family.
Moreen attributes all of her success to you and all the ways you've supported her. She says, "I want to thank everyone who helped me during my course of study. You have supported me financially, psychologically, spiritually and physically, and I am grateful for that."
While in nursing school, Moreen practiced at several different health institutions including Bwindi community Hospital, Kambuga Hospital, and the Mummy Drayton Clinic. She also did community outreached and taught health education on sexual and reproductive health in secondary schools. Moreen is currently looking for a job or volunteer placement so she can use her knowledge and skills.
Moreen wouldn't have these amazing opportunities if it wasn't for YOUR love and support. Thank you!
Jackson has a new book 'Victory for my Village' coming out. To learn more about how to get your copy click HERE
Links: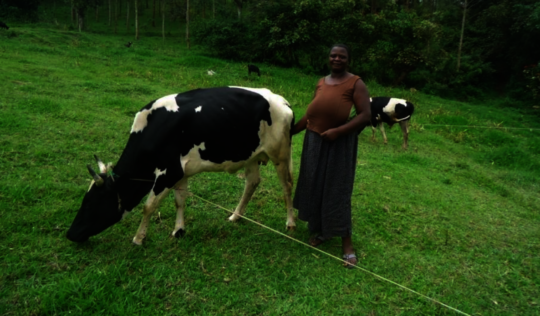 60-year-old Evas lives with her two grandchildren Boaz (age 9) and Ritah (age 6). Evas' two young grandchildren were orphaned when both her son and his wife died in a motorcycle accident.
Can you imagine being a child and not only losing one parent but both at the same time? Can you imagine losing your son and needing to provide for two beautiful beings in a blink of an eye?
After taking in her grandchildren, Evas needed more money to support herself and her grandchildren. Evas came up with an idea for a business. She pitched it to her Granny Group and was one of the lucky women chosen to benefit from the microfinance funds in her group.
Evas borrowed $162. She used the money to buy coffee from neighbors at a reduced cost, dried it and later sold it at an increased cost and received a profit of $54. Evas used the business training you provide for her to come up with a plan. Instead of using her profits right away, she began to save it.
Evas waited until she had saved over $200, which she used to buy a heifer. It later gave birth to a young bull. Soon, she plans to sell the young bull so she can buy another cow, which would allow her to sell twice as much milk and double the amount of manure for her crop gardens so she could grow more food. Evas was able to repay the loan on time with profits made from her banana plantation and coffee sales. And her herd is growling! she says her dream was to have many cows someday, reducing her burden of buying manure and fertilizers for her crop gardens.
Because of you, Evas is now a happy grandmother. Evas and her grandchildren are able to prosper in the face of a devastating, and life-changing situation.
Links: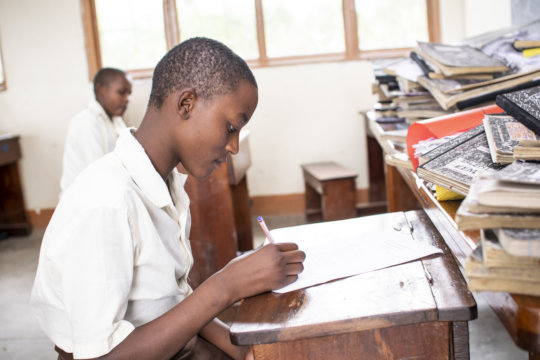 2018 was a year of exciting first for students in your schools! In December 2018, your Vocational Secondary School first class of senior four students participated in national exams. Your students did very well! Over half of participating seniors earned scores that would earn them admittance into a great high school. The remaining students will continue their education in vocational or certificate programs. Also in 2018, NVSS hosted its first Robotics camp. More than 100 students from NVSS and other schools in the community learned valuable technology skills like programming, robotics, and coding.
Thanks to your continued and unwavering support, you've successfully built most of your Nyaka Vocational Secondary School. In 2018, you completed construction of your Multipurpose and Dining Hall and Kitchen. Now your Vocational Secondary School is one building away from being completed!
The final building will be home to the school's physics and chemistry labs. This will allow you to provide Nyaka students with high quality STEM education (Science, Technology, Engineering, and Math). This program will help your Nyaka students continue to earn high scores on their national exams so they can be accepted to great high schools and universities. This program will increase your student's interests in working in STEM field.
It is so vital to make all of your schools centers for excellence in STEM fields, because over 80% of future jobs in Uganda—and across the world—will require some STEM knowledge.
You are providing new hope to the most vulnerable children in Uganda. Every one of the students who attend your Nyaka Vocational Secondary School will be more likely to find employment. They will live longer, healthier lives. And their children will be more likely to attend school.
You are breaking the cycle of poverty in Uganda. Thank you!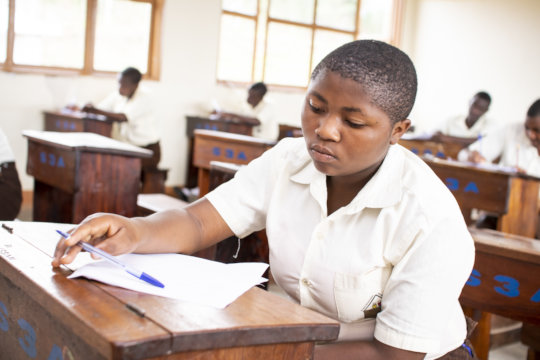 Links:
WARNING: Javascript is currently disabled or is not available in your browser. GlobalGiving makes extensive use of Javascript and will not function properly with Javascript disabled.
Please enable Javascript
and refresh this page.