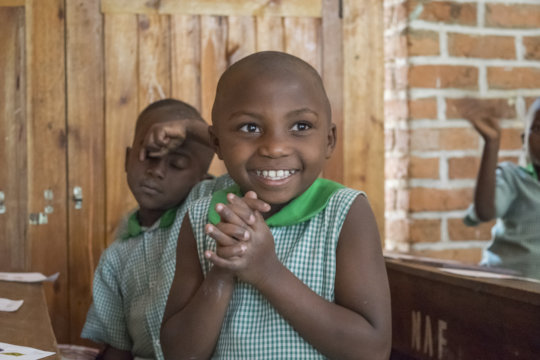 When Abia was a child, she lost her parents to AIDS. Just a child herself, she was suddenly a mother to her younger siblings. They were children living on their own with no money and no hope of going to school.
This was too much for a child to handle on her own. Fortunately, she discovered your Nyaka Primary School. She and her siblings were three of Nyaka's first students.
Because of the free education you provided for Abia, she was able to work her way through school to earn her teaching certificate. Her siblings are now finishing their education too, so Abia decided to raise four more orphaned children who needed a loving home.
Today, Abia is the nursery teacher at your Kutamba Primary School! Abia was so inspired by your kindness that she has dedicated her life to offering other orphaned children opportunities. Every day when her students see her, they know that being orphaned will not stop them from reaching their dreams. She is an inspiration to every child!
Click the link below to watch a video about Abia. As you watch Abia's story, know that it was your love and support that offered her the tools she needed to escape poverty.
Click Here to Watch Abia's Video
Links: