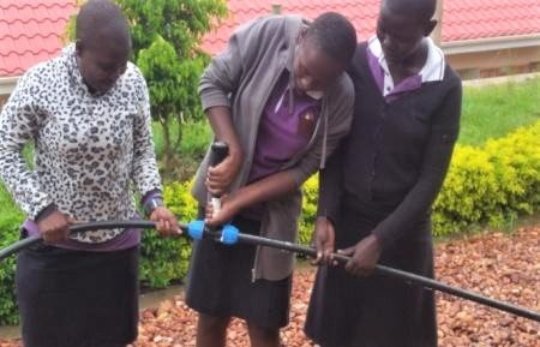 This year girls represent 58% of the of the students attending your Nyaka Vocational Secondary School. This includes secondary students as well as vocational students. Most girls in the vocational program, choose to take the garment design class (GDC). In GDC, students learn multiple sewing techniques that they can use to sew and sell items outside of school to bring in extra income. Girls enrolled in secondary classes can learn valuable information like programming, robotics, and coding. Less than 20% of students in Uganda enroll in secondary school. Every girl who attends your school is more likely to find employment after graduation.
Your school has given girls the tools to dominate. Girls in yours schools are able to do amazing things. Like Maritina, who led a team to build an automatic irrigation system. Every day girls are showing up to school ready to change lives, like the team of female students who designed a phone app to help nurses tend to patients in the overcrowded hospitals. These girls are ready to make a difference in other people's lives because of the difference YOU made in their lives.
You teach girls they can do anything. Thank you!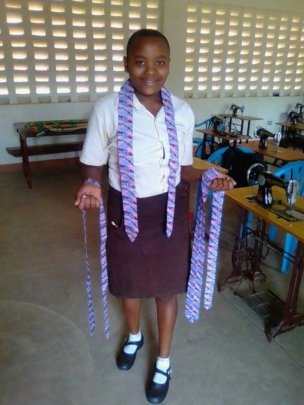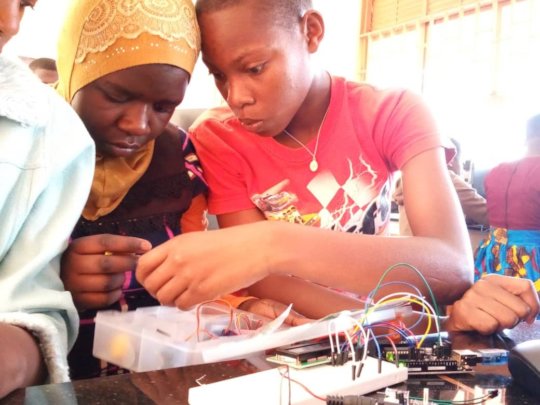 Links: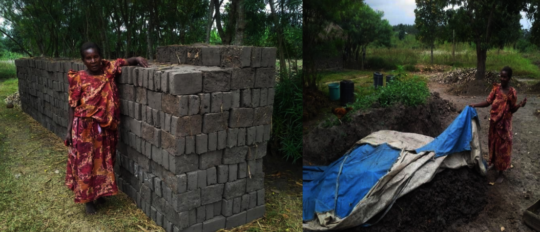 Allen is a 62-year-old grandmother that takes care of her 10-year-old granddaughter Adrine. Since Allen could remember she had always farmed to feed her family. In recent years, Allen has not able to successfully farm because of natural threats like droughts in Uganda. During a Granny Group meeting, Allen was encouraged to diversify her income so she could still meet her family's needs. After several meetings, Allen came up with an idea to sell bricks due to the low competition in her community. Other members in the community lacked good soil to make brick, but Allen's soil was perfect! Allen was able to borrow a microloan of $162 from her granny group fund. Like Allen, many grandmothers benefit from the funds given to their Granny Groups.
Allen used the loan to hire workers to make bricks on her land. After the bricks were made, she would sell them in her community and neighboring districts. Allen has been able to service her loan on time monthly by using the income she gets from her small coffee garden and banana plantation. Since she makes her payments on time, she is able to borrow more money to support her brick business.
Allen is so thankful for you! You helped her start a new business and now she's confident that she will always be able to feed her family.
Links: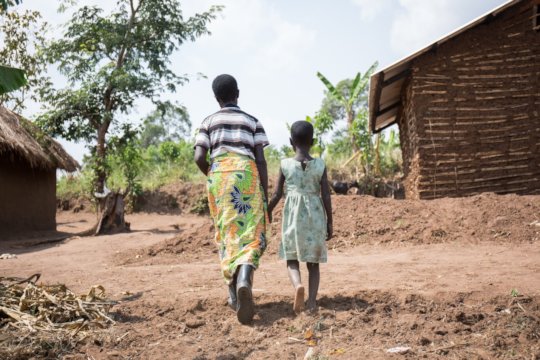 Since creating EDJA, you've fought alongside your community to combated sexual and domestic violence. In three years, more than 400,000 people have been educated about sexual and domestic violence through school visits and radio programs. The community education you provide is helping improve the understanding of sexual assault.
This year you built two EDJA Healing Centers in Kambuga and Kanungu, giving survivors places they can go to receive help and medical care. In the last four months, you've registered an estimated 106 survivors. Thanks to your support, all survivors received FREE counseling, medical, and legal support. Though survivors in your community may receive support, many still face the trauma of their experience, but they have you in their corner.
Because of your support, students are able to stay in school and grandmothers are able to keep providing for their families. Thank you for being a hero!
Links:
WARNING: Javascript is currently disabled or is not available in your browser. GlobalGiving makes extensive use of Javascript and will not function properly with Javascript disabled.
Please enable Javascript
and refresh this page.