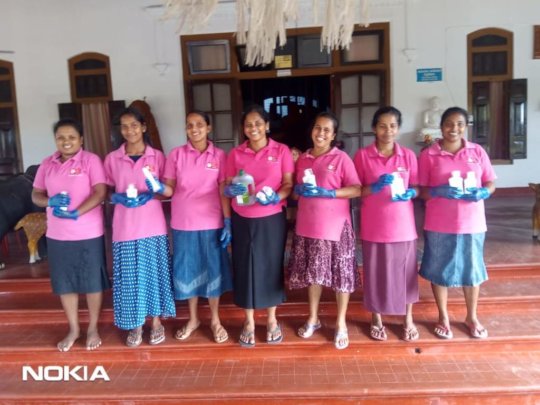 Dear friends and supporters,
In January we made a positive agreement with the National Childcare Services to help assist young girls in 2020 with their mental health and wellbeing in addition to our vocational training programme. We planned specialist volunteer visits to teach art, play, music, drama as well as provide counsellors, meditation practitioners, empowerment and self-defence classes, careers advice, dance, and sports teachers.
But in March, in response to the Coronavirus, the Sri Lankan government enforced strict lockdowns and indefinite curfews to prevent the virus from spreading. Due to this, we have had to temporarily pause our plans including the bakery, sewing and computer programmes as teachers are not permitted to leave their homes.
We are now planning to install the technology required for online education.
The health and safety of the children and families we support are paramount, and we immediately provided caregiver staff with the protective resource equipment and antibacterial soaps to ensure the girls and the babies in the orphanage next door are safe.
Since then we have been working hard to help prevent child abandonment in families of poor daily wage earners who are now trapped between hunger and risk of the virus as they are unable to work because of the lockdown.
A temporary food bank was set up in our TFT International Preschool to donate emergency food and soap parcels, which are now are providing a lifeline to keep vulnerable families fed, healthy and together.
The demand is huge, and April was emotionally and physically challenging to control the desperate crowds who arrived 3 hours early at 6am.
Thanks to our country director Mr Percy, his curfew pass, the support of our team and Officers in Charge of Galle Police, we have so far donated 1050 food parcels to feed families of six for seven days including pregnant mothers and disabled children in the Southern Province, and includes 100 infants in the Mannar District. The supplies include rice, dhal, vegetables, eggs, flour, sugar, milk powder and biscuits.
We are grateful to all our donors during these difficult times for all, and your continued support is even more special and appreciated.
Yours sincerely,

Joel