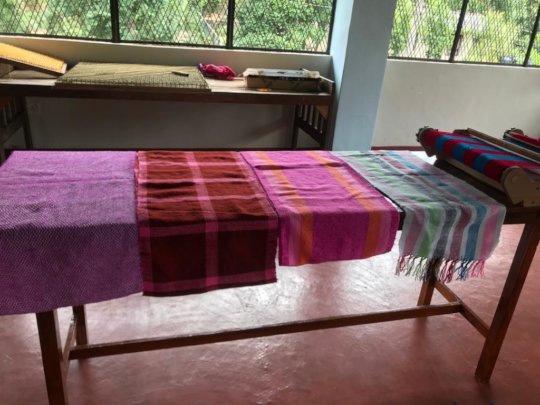 Dear friends and supporters,
I hope you and your families are keeping well. Your donations during these more than challenging times are more appreciated than ever.
Although our alternative family care training programmes have been temporarily paused because of the pandemic, we are now developing online training modules together with our global partners and with the appointment of our new TFT National Advocacy Manager for Alternative Family and Foster Care.
During the lockdown, we reached out further than we could have imagined and engaged with other interested organizations in Sri Lanka who we are looking forward to working with, and training in 2021.
TFT Heartbeat Centre has remained open and provides legal advice and pro-bono lawyering to women and girls suffering from sexual abuse and domestic violence. We are giving safe shelter to 6 abused teenage street girls, to keep them out of harmful orphanages, and providing them with education, meditation classes, and tutoring to build their confidence and help them gain the qualifications they need to change their lives. Amaya* here is determined to become a child rights lawyer, to prevent children like her from being sent to orphanages, and to remand homes with criminal offenders. They are victims and have suffered in ways too appalling to relate while their perpetrators go free, and they are so happy to feel safe together.
Last month a girl called Shula arrived in the middle of the night by ambulance, she had been hospitalized after being abused by her mother's boyfriend. Without the intervention of our lawyer, she would have been sent to a terrifying institution. Instead, she thought she had been sent to heaven. The girls pushed their beds together and gave her the comfort she desperately needed. Shula* has always lived in a mud hut, she wasn't used to anything but the soil on the floor, or a toilet or running water. She said she liked having electricity as she usually struggles to do her homework by moonlight and that she has never felt so happy.
Thank you to our fantastic supporters who have bought facemasks, recycled saree bags, and helped to buy seven looms to support vulnerable artisan mother entrepreneurs who were without income because of the pandemic. With a little online training, some beautiful table runners and placements have already been created for them to sell.
We are now looking for creative volunteers to help sell and market other products to support these vulnerable mothers which will enable them to feed and educate their children and prevent abandonment in orphanages through poverty. Please email me at joel@theirfuturetoday.com for more details of the volunteer role or products.
We are infinitely grateful to you.
Kind regards,
Joel