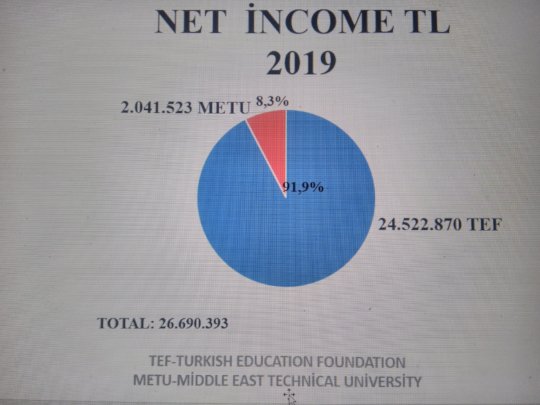 Last month we met with 28 donors who were graduated from METU previous years and scholarship holders.During 4 days donors talked about their experiences and replied the questions which came from students.Business networking coach Mr.Uzunoglu emphasized on the importance of networking,while Mrs. Ataman gave information about mindfulness.At the same time,Mr.Demiral who is owner of The Coaching Company explained ''coaching support'' ,determined new students who will get coaching support.
This year 210 scholarship holders have mentors who are graduates from METU,and 66 students have coaches who have licenses from Internatonal Coaching Federaton.(ICF)
We organized dinner with donors who were scholarship holders in previous years in Ankara.Mr.Aygündüz gave their certificates.
Our tradtonal dinner in Istanbul will be organized next week,140 donors and 9 students who will be graduated this June wll partcpate.Among donors who had made donatons for 10 years regularly will get their plates from Mr.Aygündüz.
Finally,last year's performance;We kept the biggest share of net income and donaton amount in TEF(Turkish Educaton Foundation) as last years.You can see the graph as attachments .We thank to our donors who reached us to the first rank.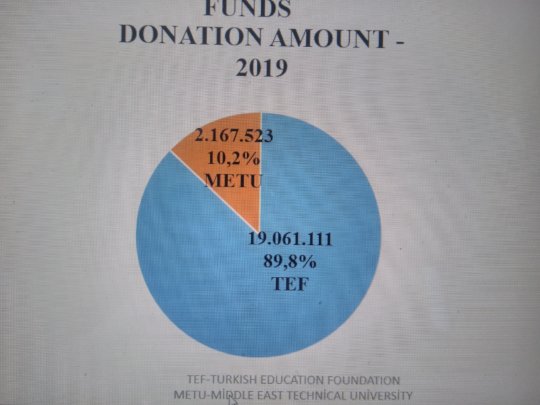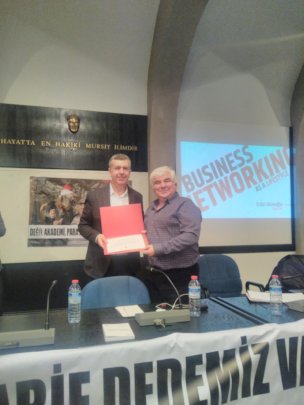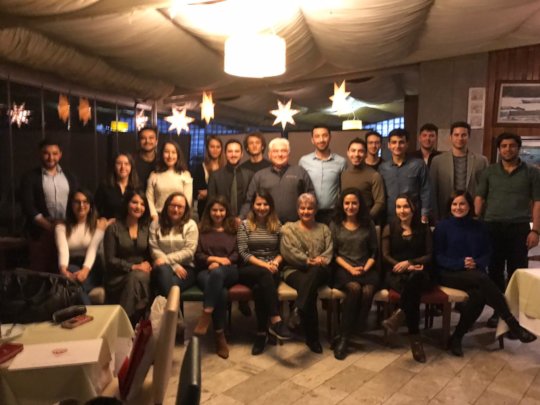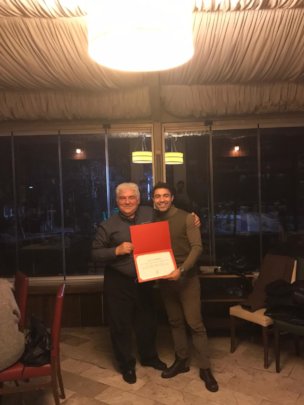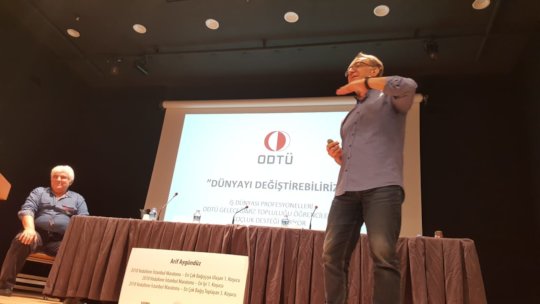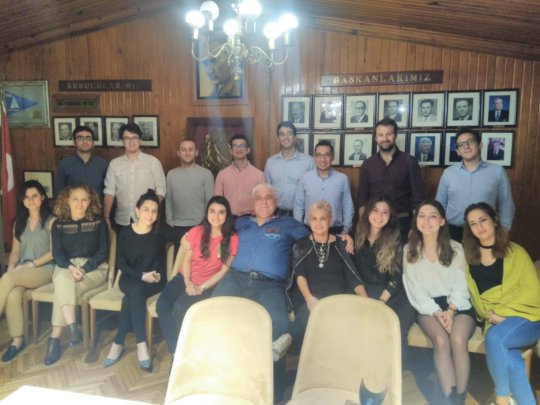 2019-20 Educaton year began on October 1st.Middle East Technical University(METU) embraced 30.000 students.Among these students this year we have 360 scholarshipholders.We increased our scholarships to 360 from 325.38 scholarshipholders were graduated,some of them lost their scholarships because they were unsuccessfull.We selected 200 new scholarshipholders by interwievs among 1.500 students who applied for scholarships.Next week we have traditonal meetings with donors and students in campus.
We organized dinner in Istanbul for graduates who were scholarshipholders in previous years ,now are donors .About 20 of them joined and Mr.Aygunduz gave their certificates.We planned the same concept for graduates who live in Ankara next week.
On September we met with donors and scholarshipholders who live in Izmir at brunch.During brunch donors chatted with students,Mr Aygündüz also gave their certificates.
Mr.Aygündüz visited donors who work for Renault and Tofas which produce cars in Bursa
Mrs Aygündüz run Vodafone marathonunder the slogan ''Don't loose deserving of attending to university which you gained''.She stayed on the second rank by collecting 1.012 donations among 12.000 runners so 9 students got scholarships.
On the next report I will give the summary of 2019 in which we set records.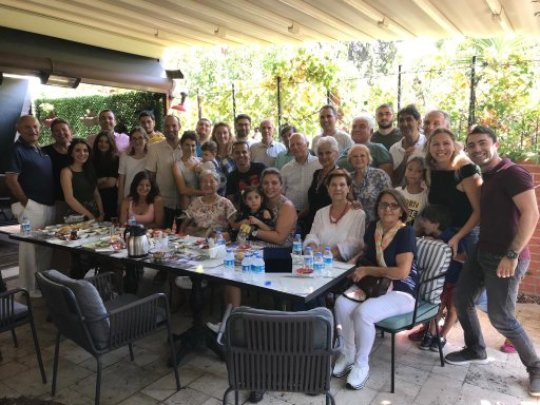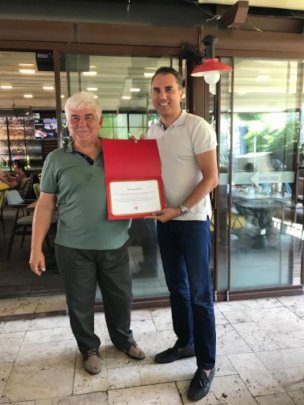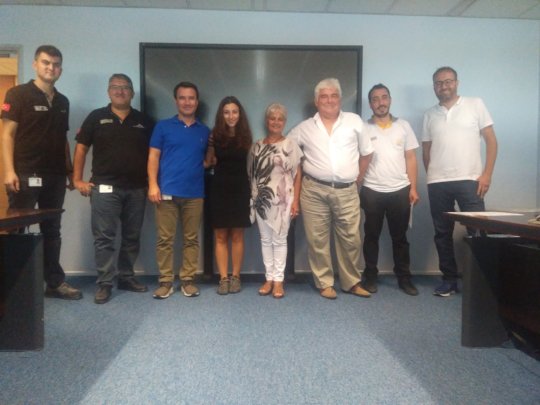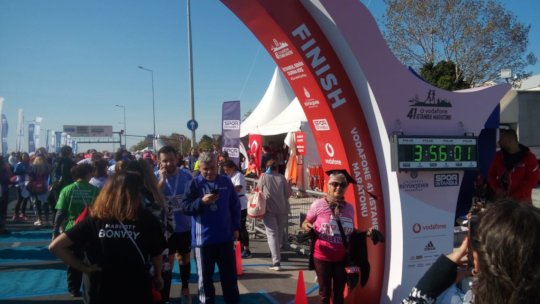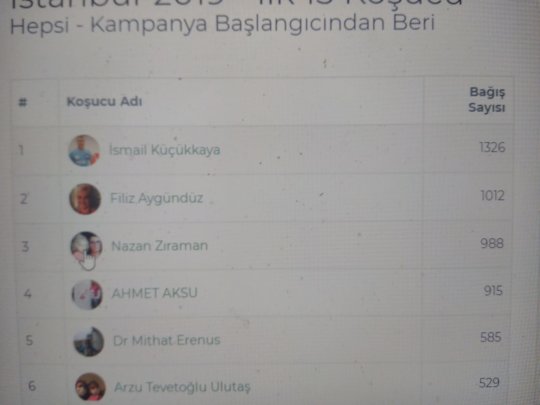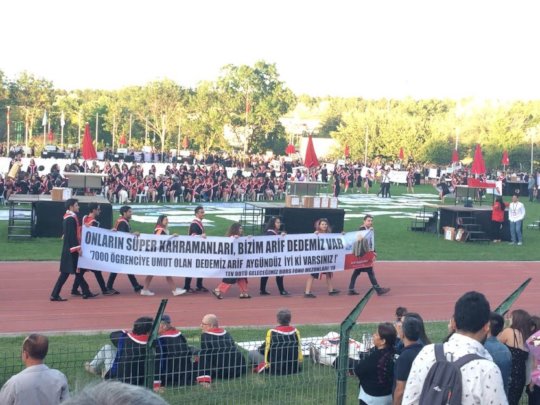 METU organized traditonal graduaton ceremony on 1st of July.38 scholarship holders who got diplomas were there,and prepaired surprise for Mr Aygündüz.They carried banner which was written on ''They have super heroes,we have grandpa Arif,Longlive grandpa Arif who was hope for 7.000 students''.It created emotonal moments in stadium in which ceremony occured.Such kind of banner was carried firstly in the history of graduaton ceremony.You can see the photographes as attachments.
Mr.Aygunduz had trip which includes the cities called Bodrum,Izmir,Bursa and Kocaeli and donors and students met at breakfasts and dinners so know each others.New donors participated to ODTU Fund during these activities.All donors got their donation certificates while Mr.Ece who supports ODTÜ Fund for ten years was submitted plate by Mr.Aygündüz.Mr.Aygündüz visited firms called Renault,Tofas,Bosch and Kordsa and explained ODTÜ fund to participants.
Next month new scholarship holders will be chosen by Mr.Aygündüz,so our students will be 360.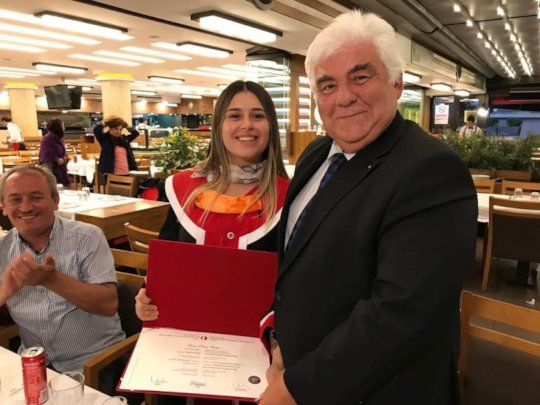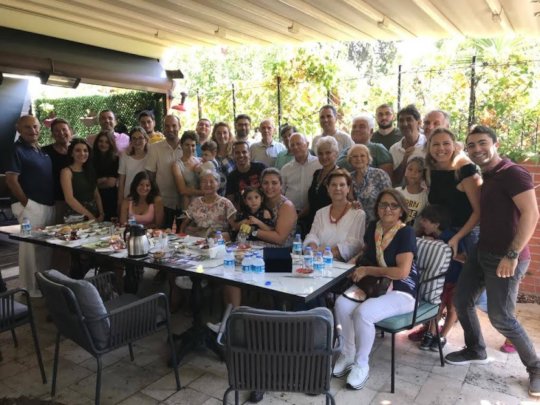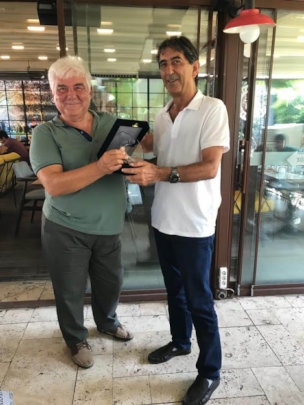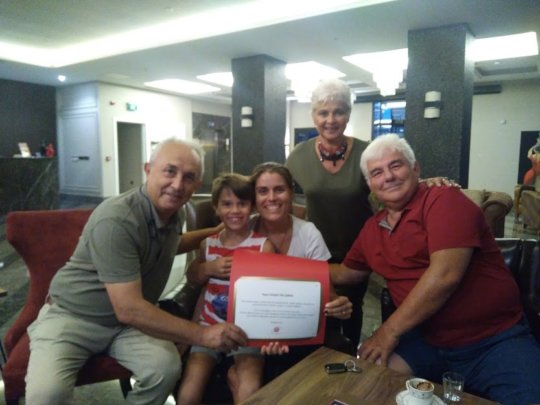 WARNING: Javascript is currently disabled or is not available in your browser. GlobalGiving makes extensive use of Javascript and will not function properly with Javascript disabled.
Please enable Javascript
and refresh this page.