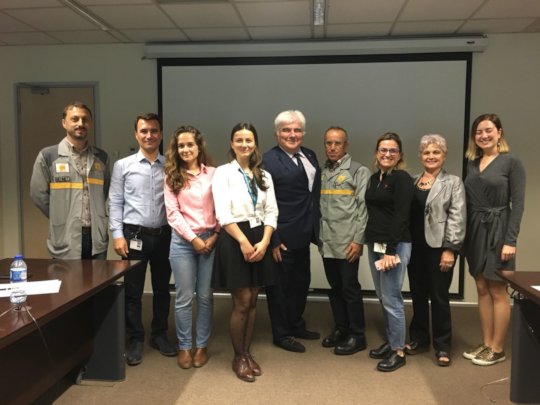 Next week 48 scholarship holders out of 275 will take their diplomas and leave Middle East Technical Univesity ,rush to the business sector.We wish all of them will be successful in their new world.As always We'll be at diploma ceremony with them and their families.The details and photographes of diploma ceremony will be in next report.
We plan to submit 325 scholarships for 2018-19 education year.So within 9 years the quantity has reached from 18 to 325.
Last month Mr.Arif Aygündüz has been invited by 3 biggest firms which are Bosch,Renault and Tofas(producing Fiat cars) to talk about ODTU Gelecegimiz Fund.After meetings many new donors take part in the project.
While preparing the budget of 2018,we projected 163.000 USD donation amount for the first half of the year.Now we made 185.000 USD.We thank to all of our donors who live in from China to Sweden,from Ukraine to UAE to USA, especially in homeland.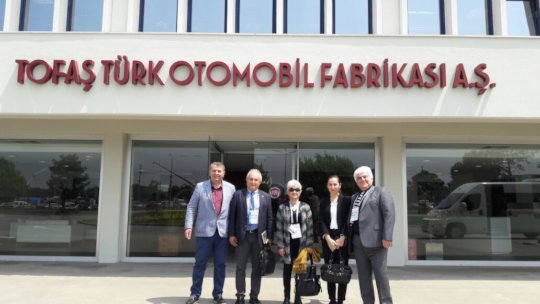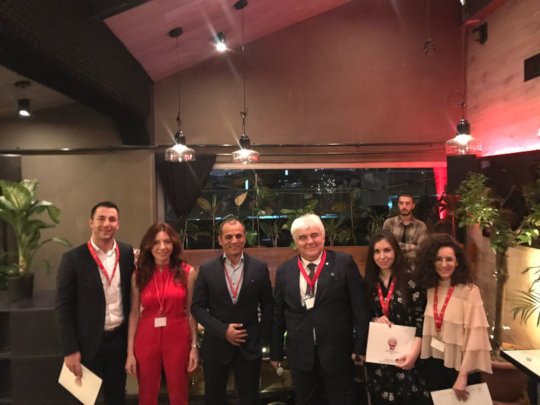 We had our tradional dinner and visit to campus with our donors and scholarship holders in February and March.165 donors joined the dinner while 24 of them from Istanbul were in the campus with students We offered the certificates to new donors who were scholarship holders during last 2 or 3 years..One of our targets is transform the scholarship holders to donors.So the chain will not be broken,and project will live forever.
This year 60 scholarship holders demand coach support,48 students had this oppurtunity last year.
TED University which is one of the most rooted education platforms of Turkey invited Mr.Aygündüz to talk about our project under the topic of ''Change begin with you''.
As of 2017,ODTÜ Gelecegimiz Fund is the biggest fund in TEV who handles 1.150 funds.Our projecr is well known and popular in Turkey so many donatons are granted..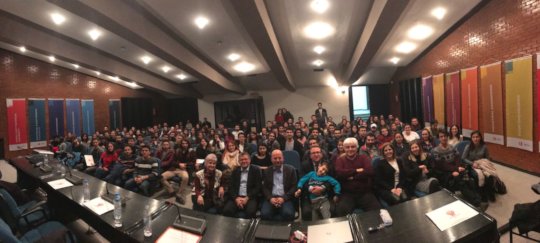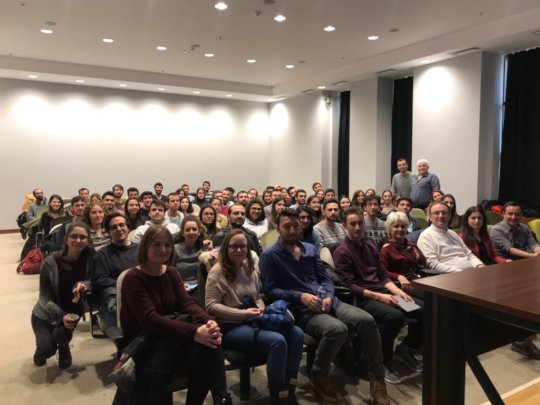 After 3 days we will wellcome 2018 in which we have new targets for our project.First of all,the numbers of scholarship holders will increase to 300.Besides this we will continue to support these students by mentors and coaches.Also we'll support the ones who will get invitaton for the congresses,meetings in foreign countries,and get the acceptance for internship or master education from abroad.
We selected new 200 scholarship holders among 1.250 candidates by interview during last 3 months.New students joined to our traditional meetings on 7-10th of December with 26 graduates who came from Istanbul,Izmir and Bursa to Ankara to transmit their deep experiences to the scholarship holders.
Last month one of the donors of the project ,Mrs. Bahar had organized an awesome event in her office and contribute very important amount to our project.I want to express thanks her in name of me and the students.
Our METU fund stays on the first step of ranking of donaton values and scholarshipholder quantities among 1.150 funds in TEV in 2017.
I wish everbody a god,happy,properous new year 2018
Regards
Arif Aygündüz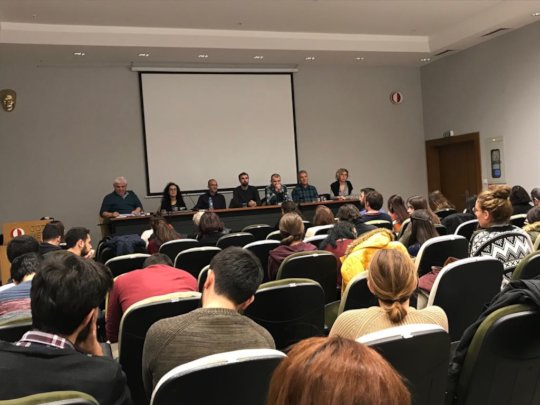 Attachments:
WARNING: Javascript is currently disabled or is not available in your browser. GlobalGiving makes extensive use of Javascript and will not function properly with Javascript disabled.
Please enable Javascript
and refresh this page.