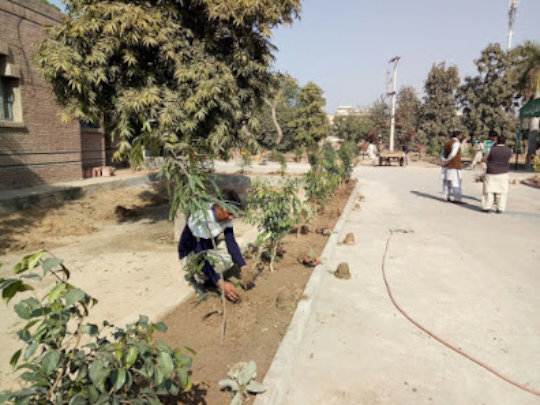 In this program and project duration Joy Foundation has planted 100 trees in rural school, some urban areas with the support of Joy Foundation team and volunteers during this time of project period. The trees are important in environmental and ecology concern. Many important and healthy tree plants in different part of district. Neem, Punga, Vagai, Amla, Arjuna, Vengai and Atthi and various new verities items were planted in Dindigul and Pudukkottai districts through our Joy Foundation team and our other groups especially of volunteers are in the planting works. People are happy with trees and take responsibility to take of these trees and give them timely water and needs. Our teams are happy to done this work and agree to continue this work with support of Joy Foundation and their supporting partner.
We are heartily thanking you for your generous support in the environmental development works.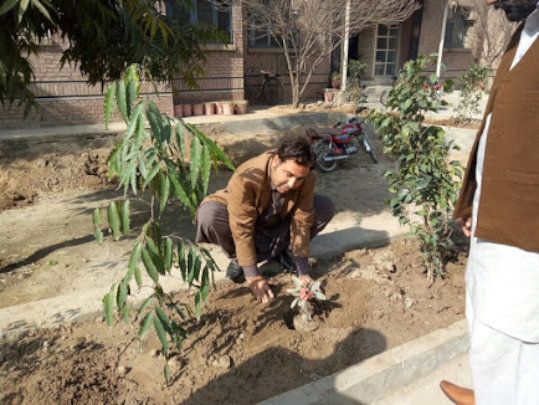 Joy Foundation has been working for the women empowerment since 2009. We have conducted various activities with women and empowered them with different skills. These skills have helped these women start up their own business and support their family income. Many women were given skills of sewing, tailoring, cloth designing and embroidery. They used these skills for the uplift of their situation through increase in family income. The families are very thankful to Joy Foundation for providing skills to the women who are now contributing to the family income and contributing towards the poverty reduction goal.
We need a lot of support for the rural women. The funds that we collect will be directly used for the uplift of the rural women. These funds will support these women to gain skills, start up their own business and thus support their families. This will contribute to the poverty reduction and lives will be much easier for these poor families. Because we believe that if you have a skill than you can utilize that skill earn enough for yourself as well as your family. we hope that soon we start receiving funding for this project so we can support these women and provide them with skills and help them support their families.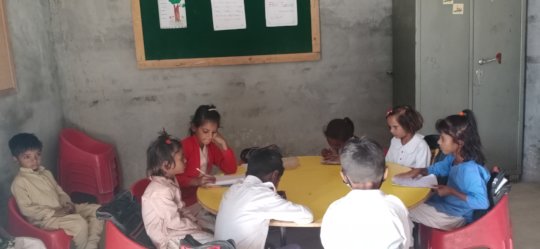 Due to the COVID-19 the school is first closed till September 15, 2020. After that school open for the few months but then second wave will start and schools are close again from 26 November, 2020 till January 20, 2021. But we are very much sure schools are open again in next year and we will be able to give quality education with all our support. We thank everyone for the support and kind donations for the school. The solar panels were installed in the school which helped with the fans and lights in the school. Clean drinking water was also provided to the children so during the school time children will have clean water to drink. The families of the children thanked Joy Foundation for providing all facilities in school.
Joy Foundation has always been dedicated to provide the best facilities to its school and children. 86 children are being supported through this school. The village is a very backward area and hence does not have electricity and clean drinking water facilities. The only thing the school lacked was electricity and clean drinking water. Because of the funds and support of our friends through GlobalGiving, Solar system to have light and in the summer some clod air with fans. I also request our entire supporter that continues their kind support to our school children to get quality education and have all the faculties with kind support.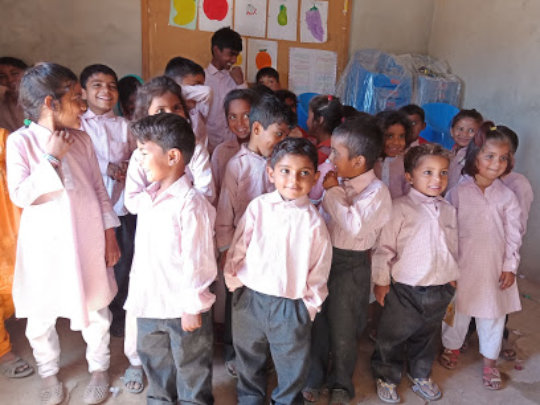 WARNING: Javascript is currently disabled or is not available in your browser. GlobalGiving makes extensive use of Javascript and will not function properly with Javascript disabled.
Please enable Javascript
and refresh this page.