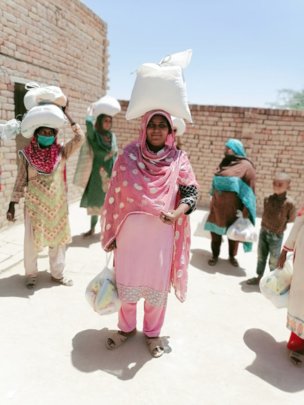 During this emergency situation of COVID-19 in World. Pakistan also effected it's this situation and more 280,000 Patients are effected with this disease and more than five thousand people are died during this time.
Still there are many people those are affected with this problem and waiting to have some support for them and their families. During this time Joy Foundation also try to help the families for their daily life and give food packages to 200 families during this time for one month. As everything is close because of the lockdown and people did not have work from March till now and they need to have some support and food for their families. So joy foundation supports these families with the support of our local donors. But still there is many families waiting to have some support to serves we are going to attached some of the pictures with this report which will show you how support these poor families.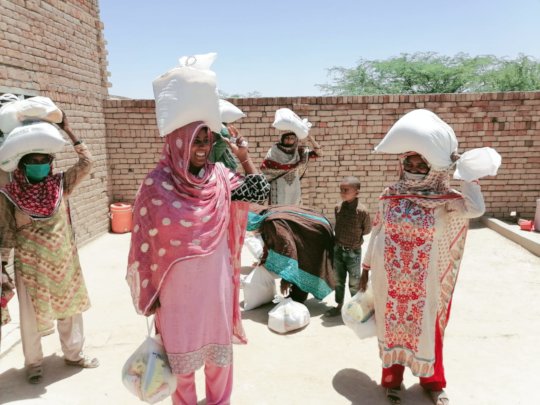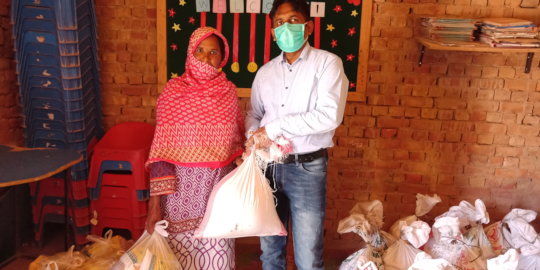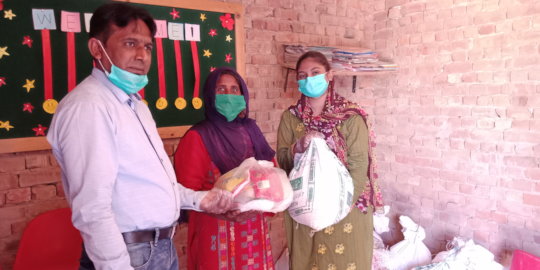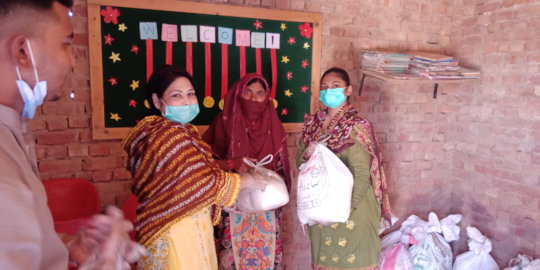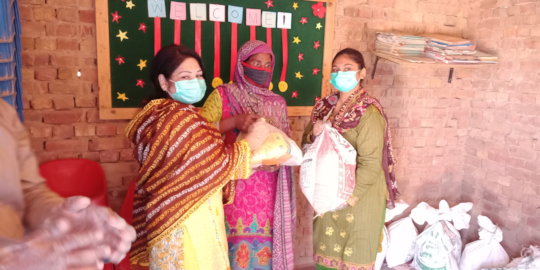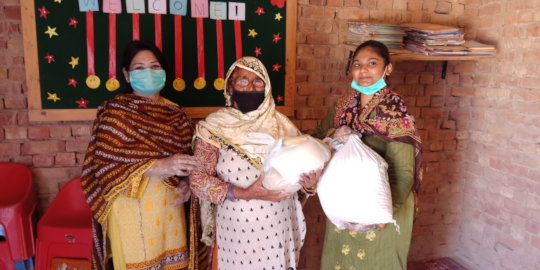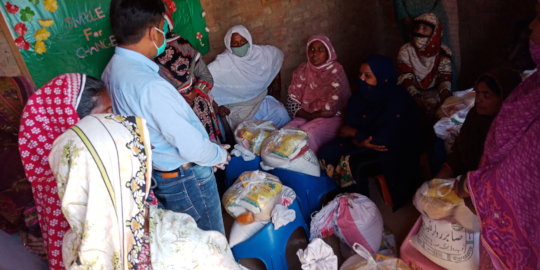 Situation of the world is really difficult because of the corona Virus. More than 140 countries are affected with it. Our country is also one of them. We are trying to help the poor people of our area to give awareness about it how they can care themselves. Cleanliness is also one thing to safe themselves from these kinds of diseases. So we are trying our best to help the poor people of our area. We have lot of economy Crises in country because of that poor people became poorer. Life of the poor people in country is very hard even some of the people not able to earn enough for their family for the food. People did not have enough to build their house and even toilets for their families. We also visit many schools we find that some of the schools did not have toilets and some schools have toilets but they are not clean.
Situation of the sanitation and clean water is really bad in country especially in village area. Women's have lot of problems because they don't have toilet at home and went to field to use it and some time they have problems during this time. Young girls are also have the same problem even they are safer then ladies.
Month ago we have some funds from GG which is donated our good friends for this great case but unfortunately our Government ask that each of the organization must register with Economic Affair division Pakistan without this organizations did not receive funds from other countries so our organization also submit the papers to EAD and hope to have approval soon. So we request you to please continue your great support to this great project.
Once again I request you all those how read this report please contribute for this big issue which Pakistani women are facing in our area. Your little sport will make big different.
First of all on behalf of Joy Foundation team and community people I would like to say thanks for those give great support to our project in starting period through this we are able to buy solar system for the school children.
We also would like to say sorry because we coming late to you with some news regarding our school project. This time many things are change in our country like every organization would register with EAD and then it's able to receive funds from other countries. With GG and all your support Joy Foundation is able to submit his papers to EAD and soon we receive permission to receive the funds. But in the meantime our work is continued and school is going well. But still we are waiting to receive some more funds to have clean water for the children as we have already solar system with your great support.
Now because of the situation in the world and in our country with the Virus is very hard. Clean water is one thing which is very important in this situation so I request you please give donation for this great case to save the lives of children and others in our community.
WARNING: Javascript is currently disabled or is not available in your browser. GlobalGiving makes extensive use of Javascript and will not function properly with Javascript disabled.
Please enable Javascript
and refresh this page.