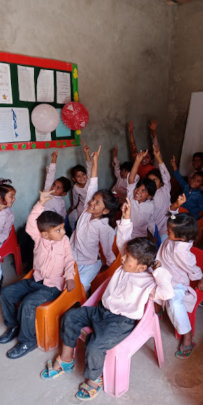 Joy Foundation is running a school for the most underprivileged children in Toba Tek Singh. We have been providing free of cost quality education to the children whose parents cannot afford their education expenses. As there is no area in the school, it is even more expensive for them to send their child to the school in town. Given these circumstances we provided them the facility of quality education in their own village which will be even easy for their children as they will not have to go far for school. The parents are very thankful to Joy Foundation for providing them such a facility and for giving their children the opportunity to receive education. One of the parents said, ' Now, we have hope for our children.' We have Parents Counseling Meetings as well, just to make the parents more involved in their children's educational progress.
At present the school is going through construction as we need 2 more new rooms given that the number of students have increased in the school. We have completed the boundry wall of the new area that will be used for the school but the construction of the classrooms still awaits funds. We hope it will be completed soon. We also need new books and stationary for the new classes as well. We hope that soon we will have enough funds that will help us fullfill all the needs of the school children.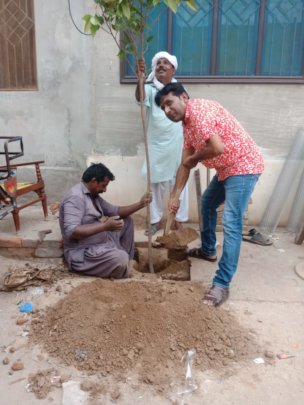 Joy Foundation believes in clean and green environment. It is one of the main initiatives of Joy Foundation as nowadays deforestation have become more common instead for aforestation. Joy Foundation has been not only worrying about humans but about the well-being of animals as well. Trees provide shelter and food for a variety of birds and small animals, such as squirrels and beavers.Trees are home to birds. They are critical for birds in so many ways, and they meet all birds basic needs for survival. Trees provide sap, buds, nuts and fruits for birds, as well as hosting insects in bark and leaves. Thick branches and leaves provide shelter for birds in all weathers, and many birds roost in trees.
Enhancing growth diversity, trees create an environment that allows the growth of plants that otherwise would not be there. Flowers, fruits, leaves, buds and woody parts of trees are used by many different species. The funds for this project will not only help in increasing clean environment for us but also for other species as well. We hope that we will soon have enough funds that willhelp us out to carry this project on a large scale.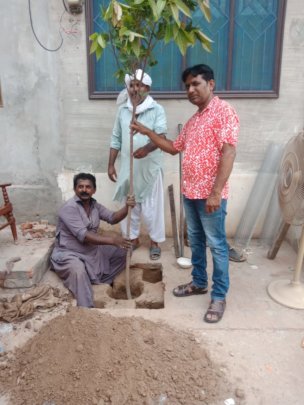 Rural women have been often neglected during the women empowerment initiatives. Joy Foundation wants to initiate this project so that rural women could become involved in the women empowerment initiatives and processes. These rural women need awareness, now more than ever, when the situation of women in Pakistan is getting harder with each passing days. Each day women are being raped, killed and domestic violence have become so common these days. Its a kind of femicide going on in the country, when everyday we hear a new story of a women raped, killed, strangled to death, domestic violence to death, such cases have become so common these days in Pakistan.
Through this project we aim to empower and self-sustain rural women, who are not aware of the situation going on in the country. These women need to be self-sustained and brave enough to look after themselves and the solution to this is a project that targets the self-confidence of women and utilizes their abilities to make them empowered women who can come forward for their rights. We hope we will soon have enough funds so we can commence this project, because it is high time for such initiatives for the safety of women in Pakistan.
WARNING: Javascript is currently disabled or is not available in your browser. GlobalGiving makes extensive use of Javascript and will not function properly with Javascript disabled.
Please enable Javascript
and refresh this page.