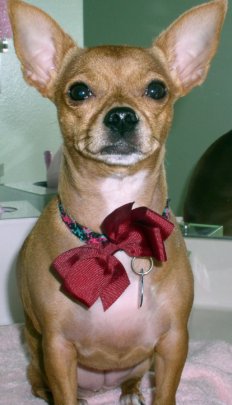 We are proud to submit our December 31, 2016 report for the GlobalGiving site for Sugar's Gift, Inc. We love our donors and appreciate every dollar we receive that goes toward our mission. Animals are so precious and we need to make their transitions to the Rainbow Bridge as loving, caring and peaceful as we can. That is why we began Sugar's Gift, Inc. Again, I know all of your probably know our mission, but here it is in black and white:
SUGAR'S GIFT, INC.: Our mission is to provide hospice, euthanasia and end-of-life veterinary services for terminally ill pets in their own homes. This allows them a comfortable, peaceful setting, where they have lived and been loved, to cross over the Rainbow Bridge with dignity. Our services overcome conditions that could be due to the pet's inability to be moved or treated at a facility, or due to the owner's inability to leave the home.
Our 10-year old Yorkie, Sugar, passed away from pancreatic cancer in 2013. We made sure she crossed over the Rainbow Bridge from home with comfort, dignity and peace. Sugar's Gift to your Little Angel is to allow them the same privilege: Sugar is helping them cross over the Rainbow Bridge from home, with the help from others who have donated funds to make that happen. Every Little Angel should be able to spend their last moments in the place they are most comfortable – at home.
SUGAR'S GIFT, INC. is the only non-profit, 501(c)(3) organization in the country whose mission is to help terminally ill pets cross over the Rainbow Bridge from home with comfort, dignity and peace.
We look forward to 2017 being a breakout year for Sugar's Gift.
We reported in our September 30, 2016 report that the Traumatic Brain Injury that our President, Nikki Stewart, suffered near the beginning of 2016, has set us back during 2016. With that said, we were able to help several babies cross the Rainbow Bridge during 2016 while she continues to recover.
We have spotlighted 2 angels for this quarter that we were able to help cross the Rainbow Bridge from home. The first baby was a Chihuahua named Biscuit, whose human angel was Natalie. A picture of Biscuit is shown in this report. Biscuit suffered from cancer and Dr. Anne Chauvet was the veterinarian who helped little Biscuit cross the Rainbow Bridge from home. The second angel was our very own 12-year old Yorkie, Mimi. The cancer that Mimi suffered from took her very quickly from our lives. Her cancer was previously unknown to us, and within a week from when she started showing signs of a problem, she had crossed the Rainbow Bridge. Every single angel needs to have Sugar's Gift help them cross while they are comfortable from home where they are loved and have been loved during their precious lifetimes.
You, as our donors, made this happen! We can't thank you enough! We ask that you please spread the word to others who love animals to see if they would donate to our special cause.
We have received several donations from very special people during the past 3 months, especially one for $1,000 from a donor who wishes to stay anonymous that was sent to us offline, and another very generous donation for $1,100 from Paulette, who donated to us through Global Giving. We are thankful for all of our donations, no matter whether they are on- or offline.
We have a specific goal for this month: From now until December 31st we need to raise $5,000 from 40 donors to secure a permanent spot in the GlobalGiving community. The top three fundraising organizations will receive bonus prizes of $3,000, $2,000, and $1,000, and the organization with the most donors will receive a $2,000 bonus prize! Please help us reach our goal by forwarding this report or a link to our website to others who love animals and will believe in our mission.
Our goal is to help one pet per day cross over the Rainbow Bridge with comfort, dignity and peace. It costs us approximately $1,000 to help one pet. We expect that once our presence is known, we will need to fund one pet per day by the end of the first year. By the end of year 2, we hope to be not only in the Sarasota/Bradenton region, but also in all of Florida. Then, by the end of year 5, we want to be nationwide.
Our newsletters will be back starting the beginning of the first quarter of 2017. If you are not on our email list, please let us know if you would like to be added.
Thank you, again, for your support for Sugar's Gift - but, more importantly, thank you for helping all the angels who really need your funding to help them cross the Rainbow Bridge with comfort, dignity and peace. Again, please feel free to share our information with your family and friends, or anyone who loves their babies as much as we do.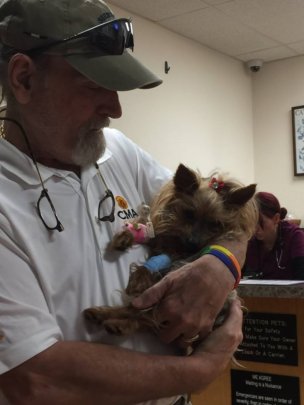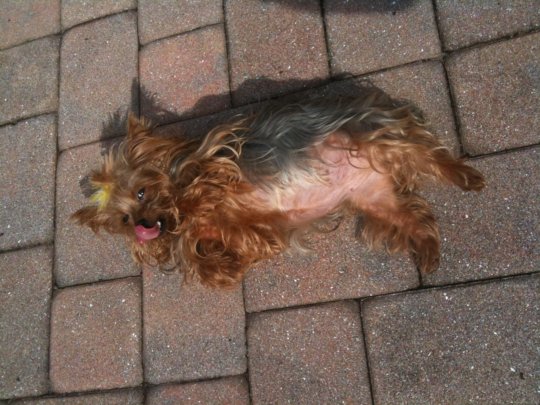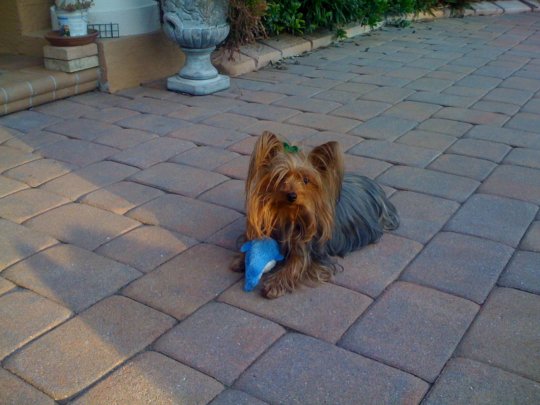 Links: