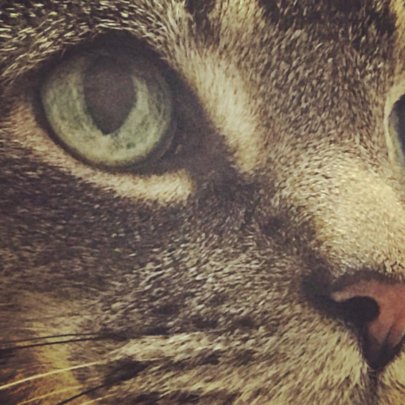 Hello to all of our wonderful supporters! Here is the latest report for you and an update on our activities….. and the help we have given some very special babies with your help. Remember that 100% of your donation goes to helping our babies – yes, 100%. Every dollar counts – and they all add up! We know each of you donates what you can, and we are always thankful when you spread the word to help us get more donations. We know you have lots of choices when you donate your hard-earned money and are so thankful every single day that you think of us. As we had said before, we have very little overhead costs, as you know, so every dollar of your donations go directly to helping the angels.
Nikki has been progressing and still asks me to type this for her, but sends her hugs, love and thanks for all you do to help her realize her dream – the success of Sugar's Gift. After her recent 2ndfall, she has had some setbacks, but you know Nikki……she says "what doesn't kill her makes her stronger. We take everything day by day. Remember, please, that TBIs are the "silent disabler." Nikki puts on a very good front for everyone; however, what you don't see is what happens behind the scenes. Things aren't always as "terrific" as they seem when you talk with her.
As we always do, we like to state our mission here and the reasons you wonderful donors have donated your hard earned money to us.:
SUGAR'S GIFT, INC.: Our mission is to provide hospice, euthanasia and end-of-life veterinary services for terminally ill pets in their own homes. This allows them a comfortable, peaceful setting, where they have lived and been loved, to cross over the Rainbow Bridge with dignity. Our services overcome conditions that could be due to the pet's inability to be moved or treated at a facility, or due to the owner's inability to leave the home.
Our 10-year old Yorkie, Sugar, passed away from pancreatic cancer in 2013. We made sure she crossed over the Rainbow Bridge from home with comfort, dignity and peace. Sugar's Gift to your Little Angel is to allow them the same privilege: Sugar is helping them cross over the Rainbow Bridge from home, with the help from others who have donated funds to make that happen. Every Little Angel should be able to spend their last moments in the place they are most comfortable – at home.
SUGAR'S GIFT, INC. is the onlynon-profit, 501(c)(3) organization in the country whose mission is to help terminally ill pets cross over the Rainbow Bridge from home with comfort, dignity and peace.
We have spoken with Cheryl who owns Vet Care Express, and she is now a partner of ours! We will make sure from now on, your angels are transported with dignity after they cross the Rainbow Bridge with our help. Thanks, Cheryl! Nikki also wants to send another big thank you to Ray and Barbara at Belspur Oaks. The help they give Sugar's Gift is so important and we call on Ray often for help with contacts. Thanks, Ray!
We also have several new veterinarians who have committed to help us help more angels on their journey to the Rainbow Bridge. A big thank you to Dr. Robin, Dr. Steven, Dr. Carmen and Dr. Jody. We now have coverage for most of the Sarasota and Manatee county area when our pet owners call on us to help.
A HUGE thank you for Dr. Carmen in this newsletter. She helped us with 2 Rainbow Bridge crossings where our owners needed help very quickly. Dr. Carmen dropped everything and rearranged her schedule to help Sugar's Gift and we very grateful. And, thank you Cheryl B for all of your recommendations for our new vets!
Angus, a beautiful kitty needed us before the July 4thholiday. His owner, Mary Lou, had just lost Angus' brother, Shamus, 2 weeks before and was truly devastated with the decline in Angus' health. Dr. Carmen stepped in for us and helped Angus on his journey and we were honored to ensure Angus cross the Rainbow Bridge. And, Mary Lou has been very instrumental to us with business plans. Please welcome Mary Lou as one of our new Board Members – we are honored to have her.
Jeff and Ellen needed our help with their baby, Toshi, in June. Dr. Carmen came to our rescue again and helped ease Toshi's pain. It has been a difficult time for Jeff and Ellen and we are keeping them in our thoughts and prayers, as they try to adjust to the large void in their lives. Toshi is at the Bridge with all of our other angels until we all meet again.
And, sweet Sadie Owens crossed the Rainbow Bridge this week. We were able to pay for her after care and some of her vet care, and are sending Mommy Merle a package with a beautiful urn today since Sadie is back home. Sadie lived in north Florida, and we are honored to help her and her Mom. Sadie struggled for a very long time with cancer, and she is at peace with all of our other angels at the Bridge.
We have another new Board Member and a new "Chief Barketing Officer," Judy M! Judy brings so much experience to Sugar's Gift that will benefit us in many, many ways. Judy is helping us with marketing, business plans, new logos and colors and, frankly, has given Nikki a new outlook on making Sugar's Gift even better. Judy will help us bring in much needed funds to market our services so we can help more and more angels. We are really focused on getting to the point of helping 1 angel per day. With your help, and Judy's fundraising help, we will get there.
By the way, Nikki's new title is "Leader of the Pack" – we love it!
Please keep us in mind for your estate planning, as well. We have more donors who are including us for future donations from their estates, so please keep us in mind for that, as well. We are happy to speak with you about how that works and also talk with you about Pet Trusts. They are so important if you have your own angels. You really must plan for their futures, too.
Keep a look out for some changes to our website soon. We are in the process of looking for a website designer to help us revamp our site, add some interactive features to it and help with the maintenance. I am reaching out to you here, because of all the people this reaches, maybe someone can recommend a firm. (and we love in-kind donations!)
You will be hearing from us a lot between now and the end of the year. We have some matching fund raising drives coming up, so please, have patience and don't be angry for us wanting to become successful and getting emails or reports more often….we can only succeed with your donations. And, yours mean the world to us. Really. Every dollar counts and every donation makes Nikki realize how much you believe in her and how much you believe in her mission – and brings her to tears. I thank you from the bottom of MY heart for all you do to make Nikki happy, as well as helping the little angels.
And, as always, we want to share our goals: Our goal is still to help one pet per day cross over the Rainbow Bridge with comfort, dignity and peace. It costs us approximately $1,000 to help one pet (our costs are going up, too). We expect that once our presence is known, we will need to fund one pet per day by the end of the first year. By the end of 2022, we hope to be not only in the Sarasota/Bradenton region, but also in all of Florida. Then, by the end of year 2023, we want to be nationwide. We are still receiving requests even more requests from San Francisco, Indiana, Washington DC, Atlanta, New York, Kansas City, Austin, TX and the Florida Panhandle to rollout to their cities as we can, which we hope will be in 2019.
If you are not on our email list for our newsletters, please let us know if you would like to be added.
Thank you, again, for your support for Sugar's Gift - but, more importantly, thank you for helping all the angels who really need your funding to help them cross the Rainbow Bridge with comfort, dignity and peace. Again, please feel free to share our information with your family and friends, or anyone who loves their babies as much as we do.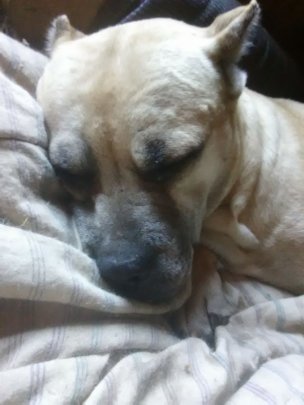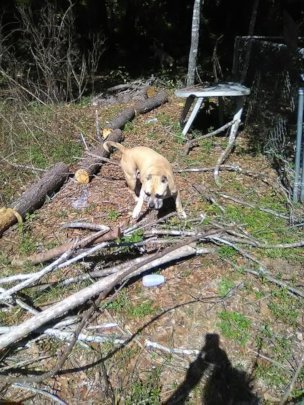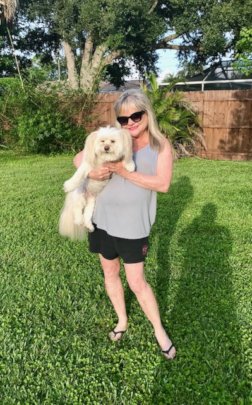 Links: