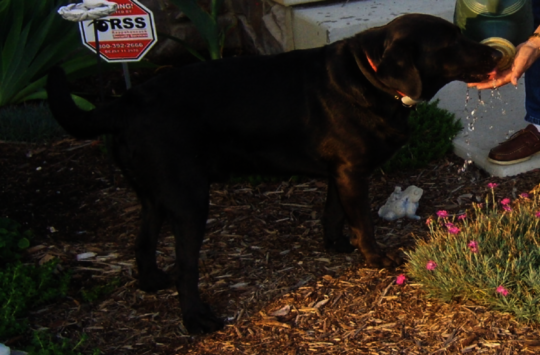 Greetings to our wonderful Supporters! We are off to an exciting start for 2019 and we have so much news to share with you! I still have a hard time saying we are "happy" to share what we do because it is such a sad topic….but no matter the emotions involved, we are very privileged to help you and your Little Angels cross the Rainbow Bridge at home. Now, let's get to it….
As a lot of you know, 2019 is a year for getting recurring donations. We are not campaigning for much beyond that. For those of you who don't know, if you give us a monthly donation for 4 consecutive months, GlobalGiving will match that 100% up to $200/month. But it must be a recurring, or monthly match that you choose, not a one-time donation. Many of you have done that for us: Lisa, Lynn Jim, Myrna, Monica, Cindy, Julissa, Tom and Faye, Gayle, Paulette, Deb, Patricia and about 8 anonymous donors have all begun to help us with the matching donations. It really means that we can help twice the Little Angels cross the Rainbow Bridge from home, so we thank you from the bottom of our hearts. We love you!
And California, here we come! We are working with a veterinary practice, Pawsh Place Veterinary Center and Boutique in Vacaville, CA, thanks to Kelly E who is the wonderful person who called and asked us to expand to her area. Kelly will be our Director of West Coast Operations and she will be a busy gal soon. We plan to go to CA to meet all of the people and parties we will work with in September, and we will be having a terrific fundraising event, too. Stay tuned for more about that in the next couple of months.
Our first home euthanasia in CA occurred last night to help Molly C cross the Rainbow Bridge from home. Molly will alwasy hold a special place in our hearts. She was our Bridge to CA.:)
We will also be traveling to see Patty D in the Santa Barbara area and connecting with some referrals in Los Angeles during that CA trip. We are very excited and are thankful for Eva W and her connections and Deb S for hers in that area.
Now for the latest report for the Little Angels whom we have helped this year since our last report to you. 98% of your donations are used for our mission. We keep overhead extremely low and get as much donated to us as we can to keep that 98% figure intact.
As we always do, we like to state our mission here and the reasons you wonderful donors have donated your hard-earned money to us.:
The mission of Sugar's Gift™ Inc. is to provide hospice, euthanasia and end-of-life veterinary services for terminally ill pets in their own homes. This allows them a relaxed, peaceful setting, where they have lived and been loved, to cross over the Rainbow Bridge with dignity. Our services overcome conditions that could be due to the pet's inability to be moved or treated at a facility, or due to the owner's inability to leave the home. We also help those Little Angels whose pet owners can afford veterinary care but prefer to donate to an organization who can help their babies cross the Rainbow Bridge from home with comfort, dignity and peace.
Our 10-year old Yorkie, Sugar, passed away from pancreatic cancer in 2013. We made sure she crossed over the Rainbow Bridge from home with comfort, dignity and peace. Sugar's Gift to your Little Angel is to allow them the same privilege: Sugar is helping them cross over the Rainbow Bridge from home, with the help from others who have donated funds to make that happen. Every Little Angel should be able to spend their last moments in the place they are most comfortable – at home.
We also provide education to pet owners in a workshop setting to help them understand the benefits of Pet Trusts in their Estate Planning Documents. It is our intention to give them the information they need to recognize how impactful their written last wishes can be to the future of their beloved pet - either positively or negatively.
Sugar's Gift™ is the only non-profit, 501(c)(3) organization in the country whose mission is to help terminally ill pets cross over the Rainbow Bridge from home with comfort, dignity and peace.
Dr. Wendy E is our primary vet for Sugar's Gift. The reason for that is partially because she is reachable when we need her and partially because she covers the entire Sarasota/Manatee areas…and mostly because she is just the best veterinarian I have met – and that is saying a lot with all my veterinary background. She is smart, compassionate and really cares about all of the animals she treats. We love Dr. Wendy E and her 2 assistants, Brooke and Kandy!
Carrying on from our last report through part of March through today, we have helped the following Little Angels cross the Rainbow Bridge from home – most of them are listed here. Some pet parents asked if we wait a little bit because they are really taking this hard and they want their Angels included in the next report.
Snowbelle

– Snowbelle stayed with her mom as long as she could.

She thought she was ready last year around the holidays, but she decided it wasn't time yet.

Mom finally had to let her go at the end of March.

Sophie

– what a sweet, big girl she was.

Sadly, her time came very quickly and unexpectedly and everyone misses her, especially Kitty.

Zoey

was still such a young baby, but cancer just wouldn't leave her alone.

She was only 3-1/2, but she was loved so much by her family.

One-I

– another really young baby, she was born with a lot of problems.

That didn't keep mom and dad from trying to keep her healthy.

But, finally, it was just too much for this little kitty and she crossed the Bridge.

Simon

– Simon's mom is still so overcome with his passing.

He was 18 and still seemed like he wanted to try to stay with her…but eventually, his mom did was right for him when he was ready…cross the Bridge peacefully at home.

Myles

– Oh, sweet Myles, your mom and dad miss you so awfully much.

Myles just didn't want to leave.

He tried and tried to stay longer with them, but again, all of the health problems at 14 just overtook him and we helped him pass peacefully.

Marshmellow

was just that – fluffy and sweet.

Her family is very distraught and their house is empty.

Mom is going to help Sugar's Gift by giving back and helping more Little Angels.

Gracie

was such a sweet girl until she just couldn't make it any longer.

Her family really misses her and she was so loved.

I recently spent some time with them when we delivered her ashes, and the stories they told….

Layni

, the Yorkie, is now at peace at the Bridge after 16 years.

Her mom is really sad at her passing – she was so loved and spoiled.

Nalu's

Mom really tried hard to keep her healthy for the last month or so.

Nalu was really doing well and then suddenly she had a turn for the worst and she wasn't with us any longer.

Sweet Nalu, the kitty, was so strong willed that she stayed with mom as long as she could.

Boo Boo

Guernsey has a beautiful story.

Her mom had cancer and she rescued Boo Boo during that time….Boo Boo was the one who kept her going.

Now, little Boo Boo had cancer and mom did everything possible to keep her with them, but she was 13 and she was just tired.

Mom and dad really miss her.

Rusty's

mom had her for 17 years and he is now to the point where he needs to cross the Bridge.

Rest now, sweet Rusty.
For those we have helped cross the Rainbow Bridge, please remember to write a little story of your baby's life – how you got him/her, his or her life when they were healthy and strong, and then how he or she was near the end of his or her life, and how Sugar's Gift helped you and your Little Angel. This is a hard exercise for you to do; however, from everyone who has written their story, they have told me it is the best therapy you can have after your baby is gone. Memories are what you carry in your heart now, and he or she will stay there in your heart until you meet again at the Bridge….
We've been busy using your generous donations. As you know, our goal is to help one pet per day cross over the Rainbow Bridge with comfort, dignity and peace. It costs us approximately $1,000 to help one pet. We expect that once our presence is known, we will need to fund one pet per day in each area of service. By the end of 2020, we hope to be not only in the Sarasota/Bradenton region, but also in all of FL and the Bay Area of CA, and part of Southern CA. Then, by the end of year 2022, we want to be nationwide. A lofty goal, yes. But, we'll make it with your help!
And, don't forget to contact us about Pet Trusts! We can help in several ways. Your Angels need to be included in your estate planning. A great solution is to establish a Pet Trust that spells out what you want to happen with your furry or feathered loved one after you pass away. You can then determine who will care for your pet, stipulate the type and frequency of veterinary care your pet will receive, and set standards and provide funds for their daily care and expenses. A Pet Trust might be the perfect way to ensure your love for your pet lasts for its lifetime, not just yours.
Please don't assume your loved ones or others you "verbally" have an agreement with will take your babies and care for them as you wish. Unfortunately, when someone passes away, there is over a 50% chance your Little Angels will be surrendered to a shelter. And, the horrible statistics of shelter life for pets is this: 50% of the animals surrendered to shelters EVERY YEAR are euthanized. DON'T let your babies be included in those statistics!!
If you are not on our email list for our newsletters, please let us know if you would like to be added.
Thank you, again, for your support for Sugar's Gift - but, more importantly, thank you for helping all the angels who really need your funding to help them cross the Rainbow Bridge with comfort, dignity and peace. Again, please feel free to share our information with your family and friends, or anyone who loves their babies as much as we do.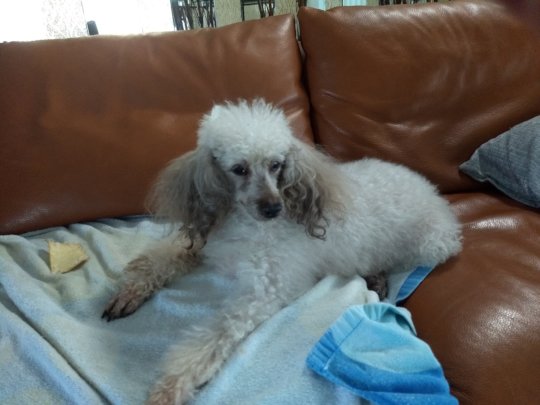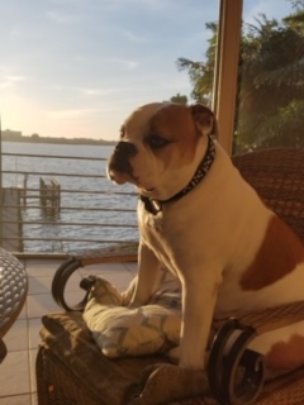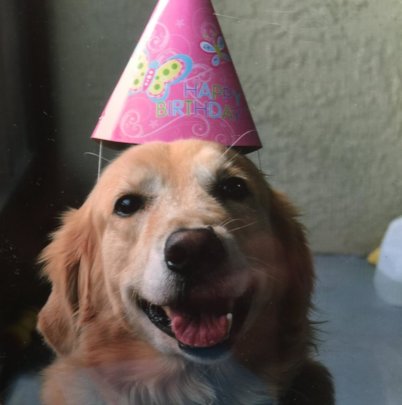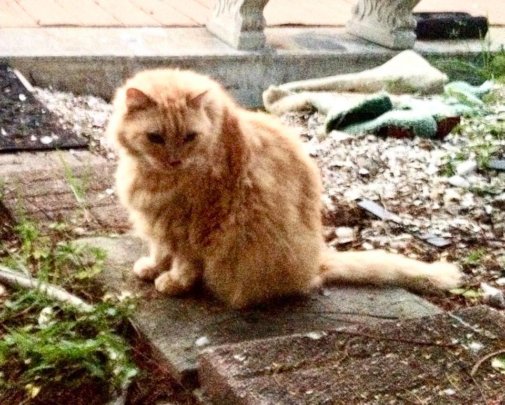 Links: