NOVEMBER 28, 2020 UPDATE FOR SUGAR'S GIFT™….
AND A BIG THANK YOU TO ALL OF OUR SUPPORTERS – THOSE WHO HAVE BEEN THERE FOR US OVER THE PAST FEW YEARS AND OUR NEWEST SUPPORTERS
2020 HAS BEEN A DIFFICULT YEAR FOR EVERYONE
The COVID-19 challenge this year has plagued us just like it has hurt other organizations, businesses and families across the world. Fortunately, we have had veterinarians who have continued to work with us on our mission that helps terminally ill pets and their owners by having the vets come to the pet owners' homes. We have had a few vets decide the Virus was a setback and paused their home visits, but we had others to step in and help more. The good news is that Sugar's Gift™ is still open for business, and veterinary practices are classified as "Essential Services." But again, looking at our services from a pet owner's perspective, having someone either known or unknown in one's home, is not an inviting prospect for many people. On the other side of that, however, is that in some clinics, the vets do not allow pet owners inside, which is terrifying if you must "drop off your baby" for euthanasia. We are here to alleviate that fear all the time.
A big welcome to new Veterinarians, Willow Run Mobile Vets in Sarasota/Manatee Counties! Drs. Ulbrich and MacPhail have joined with us and all of our pet owners love them for their compassion and the care they give their pets during their final moments. Thank you, Drs. Ulbrich and MacPhail!
Our Jupiter, FL location with Dr. Dack has been very busy with helping the Little Angels on the East Coast of Florida. Darla, his office manager has been terrific in coordinating those Rainbow Crossings. Another very big THANK YOU from the Knopf Family Foundation and Sandy C for their generous Grant for our Jupiter location. We Love You!
Again, Nikki's health scare in June and July, as well as major surgery in November has been scary for all of us. She survived both of her experiences in the hospital, without contracting COVID and is back up and running, and has been throughout her ordeals.
We have not been as consistent in our social media for the past several months and we did not get to prepare a large campaign for Giving Tuesday this year, coming up on December 1; however, we will prepare a large campaign after the first of the year and we'll be in touch about that in December.
Always keep in mind: We are exceptional stewards of your donations…….they are always used 100% toward our mission.
OUR MISSION – WHY WE DO WHAT WE DO
Our mission is always worth repeating: Our mission is to provide euthanasia and end-of-life veterinary services for terminally ill pets in their own homes. We at Sugar's Gift™ do not charge for any of our services to help your terminally ill baby. Why? Our mission from the beginning has been all about the Little Ones, not about how much money someone has. We don't charge you on a sliding scale. We don't charge you based on your income. We believe this: Every one of you who has a terminally ill pet has something in common with all of us - the love for our pets, our companions, our Little Angels and the need to have them pass in the most comfortable surroundings. That is something sacred to us. We share that love and respect you for that love, as well. That is why we do not charge you for our services. It is the last Gift you can give your baby, and it is Sugar's Gift to both of you.
RECURRING MATCHING DONATIONS:
CONSIDER A RECURRING DONATION TO HELP THE LITTLE ANGELS!
For the past 2 years, GlobalGiving has helped us in the largest fundraisers for us by matching recurring donations. If our donors will commit to 4 months of a monthly (a recurring) donation, GlobalGiving will match the first month's donation at the end of that period. It makes a big difference to us, as you can imagine. All matches matter, but the recurring match really helps us through the entire year. It lasts through the end of 2020. If you have thought of donating in 2020 as a special memorial to a beloved pet, or on the anniversary of your baby's passing, or for another reason, consider spreading that donation out into 4 parts and allowing us to get 25% of that donation matched.
They only match up to $200 per month, however, but it works like this: If you want to donate $400 to Sugar's Gift™, you would commit, via credit card, to $100 per month by clicking here: Click here to go to the Monthly Donation Tab Page. Then, after your $400 is donated, GlobalGiving will donate an extra $100 to Sugar's Gift, for a total of $500!
From December 14-18th only, GlobalGiving is giving a 200% match for that first month's donation. So, if you want to donate $400 to Sugar's Gift™, you would, again, commit via credit card to $100 per month for 4 months. After that 4th donation of $100, if your first month of a recurring donation is in December 2020, GlobalGiving will give us an extra $200, for a total of $600! That is a big deal!
IDEA! If you have made a contribution in the past, now is time to consider an annual Gift to honor your beloved pet at the Rainbow Bridge. Consider it via recurring donation….
YES, ALL OF OUR LOCATIONS ARE ACTIVE AND WE STILL NEED VOLUNTEERS AT ALL OF THEM
We still have Five Active Sugar's Gift™ PawPrints nationwide and we need the following at each location. All of our locations have been hit hard during this COVID 19 pandemic – some veterinarians are not going to peoples' homes, some people don't want to let strangers into their homes and those reasons are completely understandable. Regardless, we need volunteers in all of our locations to help those pets and their owners who do prefer to use our services. Please spread the word because you never know who knows someone in the locations we serve:
Sarasota/Manatee Counties FL

Volunteers to help with delivering ashes to pet owners
Volunteers to help with fundraising
Volunteers to help with office administration
Volunteers to help with Google Ads
Veterinarians who wish to build their practices

Ft. Collins, CO and partnering with Colorado State University Veterinary Teaching School with Argus Institute

Volunteers to help with delivering ashes to pet owners
Volunteers to help with fundraising
Volunteers to help with social media

Jupiter, FL and Palm Beach County

Volunteers to help with delivering ashes to pet owners
Volunteers to help with fundraising
Volunteers to help with social media

Las Vegas, NV and Clark County

Volunteers to help with delivering ashes to pet owners
Volunteers to help with fundraising
Volunteers to help with social media

Vacaville, CA and Solano County

Volunteers to help with delivering ashes to pet owners
Volunteers to help with fundraising
Volunteers to help with social media
Veterinarians who wish to build their practices
If you or others you know can help us, please call, email or text us. We need your help!
OUR PET OWNERS AND THEIR MESSAGES TO US….
Pet owners across this great country of ours describe Sugar's Gift™ as "Bringing lasting peace to pets and their owners after a life full of love." We offer a life-changing experience...our services extend far beyond the time and scope of the services we provide for you and your pet. We are here as a resource, an ear or a shoulder to cry on, an organization that will always be here for you and your furbabies. Some of our pet owners have described our client care service as unsurpassed. Read some of our testimonials here.
LIKE OUR FACEBOOK PAGE AND FOLLOW US ON INSTAGRAM!
Kelly E, even with the challenges of COVID-19 in California, is working hard as our Director of West Coast Operations and what a phenomenal job she has done with Social Media for us! Currently, we have 1,344 Likes and we want to build even more Facebook Likes, so go here to Like Our Page and share this with your friends on Facebook: www.facebook.com/sugarsgift We'll make sure you're the first to know all the good news we have for you. Our Instagram page is frequently updated by Kelly, as is our Twitter page now, too! www.instagram.com/sugarsgift and www.twitter.com/sugarsgift.
WHAT WE NEED NOW FROM YOU
We are still getting calls in our Sarasota/Bradenton location at the rate of 9-10 pet owners per week to help their beloved pets cross the Rainbow Bridge from home. It is wonderful that we can help so many, but that takes funding.....so we need more generous souls like you to help us pay for the expenses of each euthanasia and cremation for all these Little Angels. CLICK HERE TO DONATE
Consider a recurring donation up to $200 per month to help us help more Little Angels cross the Rainbow Bridge from home. Click here to go to the Monthly Donation Tab Page.
If you work for or with a Corporation or Foundation, let us know. We would love to talk with them to form a partnership and help the Little Angels together. It would also help to know if they match employees' donations. (We are happy to speak with your Human Resources Department, if you would like us to inquire about this for you)
We are looking to add experienced Members to our Board of Directors and to our Advisory Board. If you are interested, or know of someone who is, please contact Nikki at 941-320-1524 or via email at nikkistewart@sugarsgift.org. You must have experience on another Board of Directors, preferably with a non-profit organization. There are other qualifications, but please email or call if you are interested. We are accepting applications nationwide.
WE ARE COMPILING A BOOK OF STORIES!
The pet owners whose pets Sugar's Gift™ has helped are giving us stories - either written stories, poetry, songs, about their pets' lives. We want to publish those stories and let others know what wonderful people and pets we have helped, and how we have helped them through their experience with Sugar's Gift™. If you are one of our terrific pet owners and we don't have your story yet.....get those pencils (or iPads) working overtime! We want to publish the first volume this year!
VOLUNTEERS NEEDED IN ALL OF OUR LOCATIONS –
NOW WE ARE READY TO USE YOUR TALENTS!
This is worth repeating, too - we are looking for Volunteers – our needs are growing, so please complete the Volunteer form on the website if you have a special skillset or have extra time on your hands. Our website has a few positions listed and we certainly have a need for various Administration positions, Website Manager, Social Media Team Members, Event Planners, and many more. And, if you just want to join us but don't have anything in particular in mind, that is OK, too! Remember, though…..all positions are Volunteer, not paid. That is one reason our overhead rate is at 2-5% and it will stay there. We are very cognizant of our costs. We want your dollars to go to our mission, not our overhead expenses.
So, when we say every dollar counts…..EVERY DOLLAR COUNTS. CLICK HERE TO DONATE
REMEMBER….
Sugar's Gift™ is the only non-profit, 501(c)(3) organization in the country whose mission is to help terminally ill pets cross over the Rainbow Bridge from home with comfort, dignity and peace.
Please give generously.....monthly, annually, whatever suits your budget. All the other Little Angels need us....and we need you. Thank you.
We apologize, in advance, if you receive a duplicate of this report. We are sending this through our email server, too, so you may get 2 of the same reports. Just simply forward one to someone you feel would like to read it! Thank you.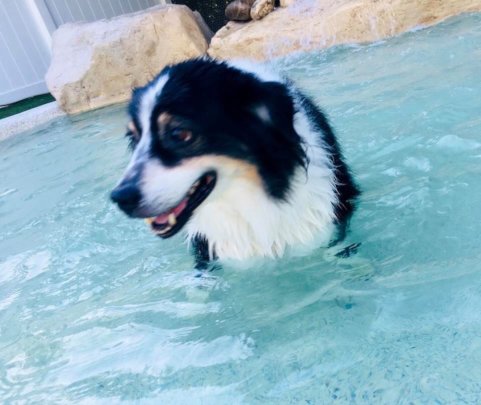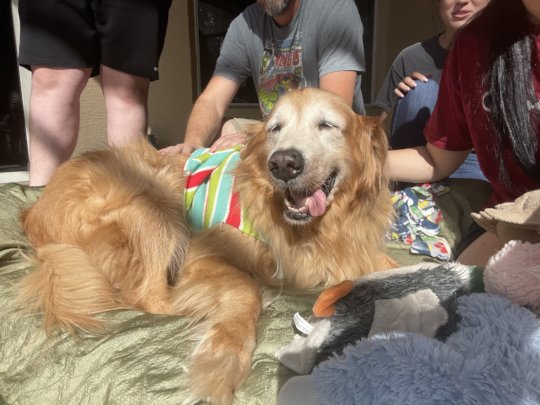 Links: