The biggest natural disaster faced in a century left the state of Kerala reeling in flood waters. What was left behind is a trail of devastation requiring immense resources and years to rebuild and reach normalcy. Over nine hundred thousand people were shifted into relief camps and lakhs of people lost homes, property, furniture together with dreams of a happy life and hundreds are yet to recover from psychological trauma they faced during this time of trial.
The floods brought together thousands of people who worked day and night to reach relief materials, help to clean homes buy and provide household materials and help rebuild homes and life and the emergency response can indeed be termed a tale of benevolence.
The Don Bosco team also made great efforts to reach the flood affected by ways of providing immediate assistance to reach food and other essentials to relief camps, provide household utensils to those who lost it, provide beddings to over 200 families, help by way of cleaning homes, reaching cleaning materials such as gum boots, hand gloves, face masks, chlorine tablets etc. Over 2000 kits of cleaning materials were provided to Aluva, Alappuzha, Kuttanad, Chengannur, Changanassery Ranni, Parumala and Kollam through our sister insitutions. Manroe Island in Kollam and Ranni in Pathanamthitta were places reached by our team to provide cleaning services and reach household items.
We provided help to people of Karimadom slum when flood hit Trivandrum though in a minor scale. Don Bosco Team visited the flood hit areas at Attukal and Neyyattinikara. Number of families has lost their households, documents, and children's educational materials, etc. During the emergency period, organization provided immediate relief to affected victims. The team made a preliminary study to understand the needs of the people and a decision to target children who lost school materials was put forth. We provided school materials to 80 children in the two areas of Thiruvanthapuram. Local Self Government (LSG) members put in their efforts to identify the beneficiaries.
The help you provided has reached those who really required the same. Still more resources and help are required to rebuild flood affected Kerala.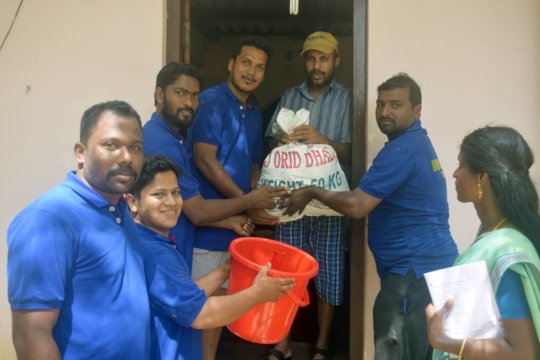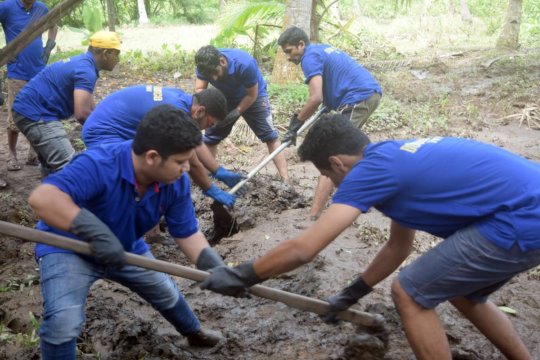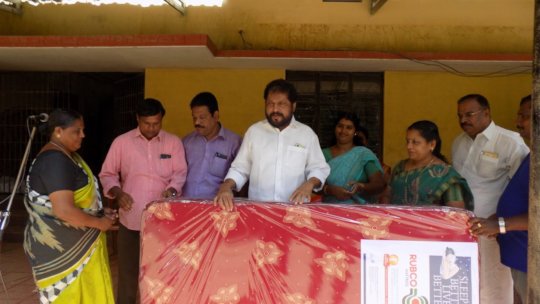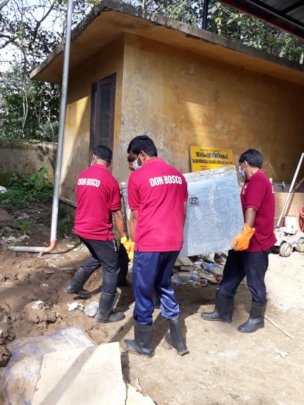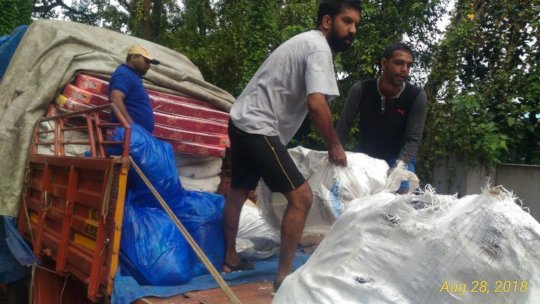 Links:
The state of Kerala was badly hit by devastating floods just a few weeks back. Dreams of many people were shattered with the suddenness of the tragedy. The whole state was in no mood to celebrate the annual cultural festival - onam celebration. Many were in relief camps. Rescued children under our care were looking forward to onam celebrations as that would be a time of cheer and happiness and all of them will get new dresses. They were sad that there would be no celebrations.
Though we didnot have a grand onam celebrations we had a meal together and children were provided with new dresses and they also participated in indoor cultural programs. Even in the wake of a sad experience as children cannot be kept out of their due they were with beaming smiles that they were able to get new dresses.
We also reached out to children in the neighbouhood who had lost everything in the floods with dresses and school materials. The beneficiaries were identified with the help of local self government authorities. We provided these materails to about 120 children in two localities.
Thank you guys for your continued support. It is indded making a difference in the lives of chidlren in distress.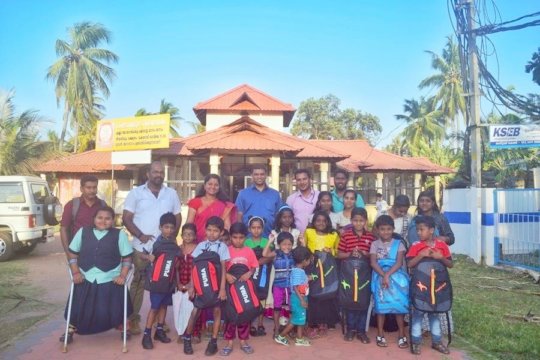 Links:
A 10 day Food Processing Training Program was organized as part of the KEEN (Karimadom Education & Empowerment Network) at Don Bosco Centre, Manacaud from 18th June 2018 to 28th June 2018. About 26 interested women from the Karimadom slum participated in the training program.
Director, Fr. Thomas P.D inaugurated the food processing training program. Mr. Shafeek (Director, Swadeshi) handled the sessions for 10 days.
Day 1 - 18th June 2018: Mr. Shafeek introduced the steps in food processing, storage and Marketing of the products.On the first day of the training, the class was on products made of Jack Fruit a locally available fruit in Kerala.The women folk were divided into four groups and provided them with practical session on jam made of Jack Fruit.
Day 2 - 19th June 2018: Continued with the theoretical session on Jam made of Mango, Pineapple, Papaya, Bannana, pulinchikka (Averrhoa bilimbi)
The women folks were divided into five groups and they prepared different types of Jams.
Day 3 - 20th June 2018 : Theoretical session on Home made Chocolates, were handled by Mr. Shafeek, the recipes for Milk Chocolates and Dark Chocolates were given to the women members.The women folk was divided into two groups and prepared Dark Chocolate and Milk Chocolates.
Day 4 - 21st june 2018 : Theory on making, storing and marketing of Pickles made of Fish, Beef, Ginger and Garlic.The women were divided into groups and provided with practical sessions on making variety of pickles with less cost
Day 5 - 22nd june 2018 : Recipe for making sweets out of Jack fruit and Pea nuts were given. Women were grouped into different teams and they prepared delicious sweet items made of jack fruit and pea nuts.
Day 6 - 23rd June 2018 : The women were given the recipe to make Halwa, a popular dessert found in Kerala. The participants were divided into groups and prepared Halwa made of with Jack Fruit, Pineapple, Bannana, Dates.
day 7 - 25th June 2018 : On this day the training was given to make Jelly out of Papaya, Mango, JackFruit, Guava. Practical lessons were given on making Jellies and preserving the same from fungus attacks.
Day 8 - 26th June 2018: Lessons on making natural Squashes out of Jackfruit, Mango, Lemon & Ginger, pulinchikka (Averrhoa bilimbi), Grapes, chembarathi poo (Hibiscus Rosasinensis).
Day 9 - 27th june 2018: Lessons on making wide variety of cakes using Jackfruit, Pineapple, Dates, Vanila and Banana. The women were divided into groups and prepared the cakes according to the reciepe. Fr. Thomas P.D distributed the certificates to the participants issued by the National Skill Board (NSB).
Day 10th - 28th june 2018 : Trivandrum Don Bosco Veedu Society organized a business counselling session for the aspirant women entrepreneurs, who are willing to start the food processing as a mean of livelihood. About 14 women participated in the business counselling session held on 28th June 2018.The counselling was based on a tool prepared by Don Bosco Veedu Society
Started to maintain a database of aspirant women who are ready to take up food processing as their means of livelihood.
WARNING: Javascript is currently disabled or is not available in your browser. GlobalGiving makes extensive use of Javascript and will not function properly with Javascript disabled.
Please enable Javascript
and refresh this page.