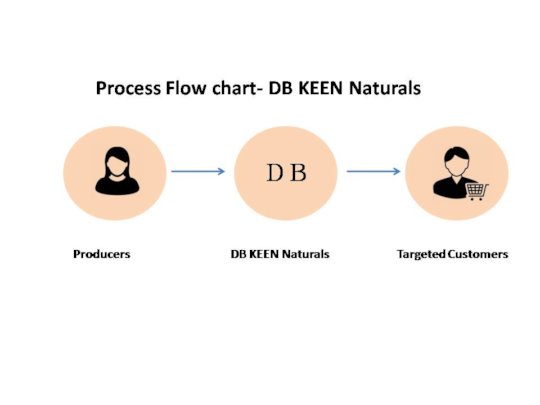 DON BOSCO KEEN Naturals
The Don Bosco KEEN Naturals (DB KEEN Naturals) was established in 2018, August with the mission of making Food Processing training conducted as part of the Entrepreneurship Development Program of the KEEN project to a better future for 10 of grassroots food processors (Producers). The KEEN Naturals is an autonomous society consists of the producers as top level management and Trivandrum Don Bosco Veedu Society as a partner in networking with the market. The KEEN natural's programmes and activities seek to strengthen the functioning of producers by providing them financial assistance and technical expertise in food production, sales and marketing and thereby increasing the incomes of the producers
Don Bosco KEEN naturals having an outlet at Don Bosco Veedu which is at the city centre of Manacaud, Trivandrum Central. The KEEN Naturals used to have exhibitions of natural products during the festival season. In the month of August (Dates: 21, 22, 23) a stall was arranged at the putharikandam maithanam in Trivandrum durring the onam season.
KEEN Naturals team decided to go with the exhibitions at Putharikandom Maithanam, a place having an open auditorium with events such as circus, textile expo, government exhibition etc. The expo's at the Putharikandom is a target place where we could find more lovers for 100 percent natural products.
The producers affiliated with DB KEEN naturals were provided with Rs. 4000 as the matching grant for starting up the food processing unit by Don Bosco Veedu society on behalf of the KEEN initiative. The producers were supported with designing the labels and arranged attractive packaging for the natural's products.
Role and Responsibilities of the stake holders in DB KEEN Naturals
Producers
o Producers are responsible for the procurement of raw materials and its processing
o The food items processed, packed and labeled by the producer/manufacturer
o Ensuring the timely supply of the food products to the DB KEEN naturals
DB KEEN Naturals
o Financial assistance to the producers in terms of matching grants
o Desigining of attractive labels for the products produced by the producers
o Marketing of the products produced by the affiliated producers in DB KEEN naturals
o Finding the appropriate market place for the selling of the natural products produced by the producers
o Collabrating with government trade fairs for setting-up the stalls durring the festive season
o To conduct the feedback/ progress meeting with the producers
o Division of profit earned by the DB KEEN Naturals to its producers
DB KEEN Naturals earned a gross profit of 20,000 rupees from its sales. The gross profit is being shared among its producers. Your noble support and contributions made us to create an impact in the livelihood of these marginalized women from the slum.