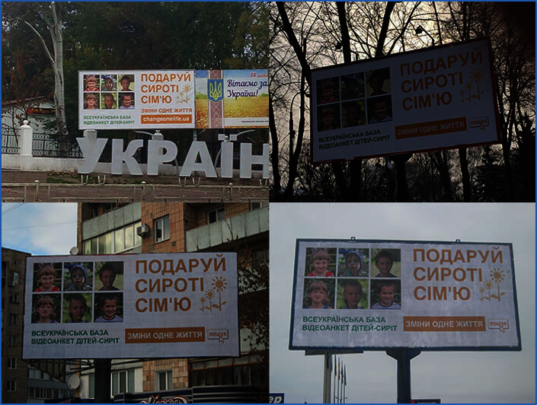 DEAR FRIENDS AND DONORS!
This is the 7th report of Change One Life — Ukraine Charity Fund on the GlobalGiving. We are doing great job for orphans from Eastern Ukraine to find a new family. And everyone of you is helping us with the donations. Please, read the report below.
RESULTS
There are 3 orphans have found new families for the last 3 months and 62 orphans totally for 7 quarters as the result of the work. You can see following the link. We have placed the videos in the Internet, mass media, newspapers, social networks and new parents were found. It's a great change in their lives and we wish them to be happy in the loving families. It is worth giving money, we changed the fate of orphans. Totally we have made 122 video-profiles of orphans from the Eastern Ukraine.
REPORT IN DETAILS
Our Charity fund has received the official conclusion from the Ukrainian National Council of Television and Radio Broadcasting about the video mentioned above. Now, the videos have got the status of social advertisement and can be broadcasting on TV channels according to the social law.
The support of every person who gave us any funds is very important and helpful. All the videos are made and are available on our website www.changeonelife.ua/en for those people who think and intend to be a parent for an orphan. Also, we have pages in social media and YouTube:
– www.facebook.com/changeonelifeukraine
– www.facebook.com/changeonelife.ua
– www.youtube.com/c/changeonelifeua
Every day many people from Ukraine, USA, Canada, Germany, France, etc. visit our website and observe the video-profiles of the children. Besides, we have arranged with the regional TVs in Western Ukraine to show the videos of orphans while the new parents will occur.
INFORMATION
Our Charity Fund have created common database of video-profiles of all orphans who is living in orphanages over Ukraine. For now, it includes more than 3100 videos of orphans: boy and girls, small and teenagers. Every week we visit new orphanages in the Western regions of Ukraine and make new videos about the children.
Let's help orphan children and parents meet each other!
Join us at Social Media, YouTube Channel!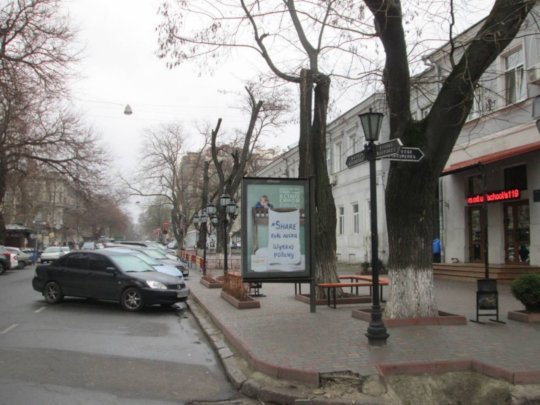 Links: