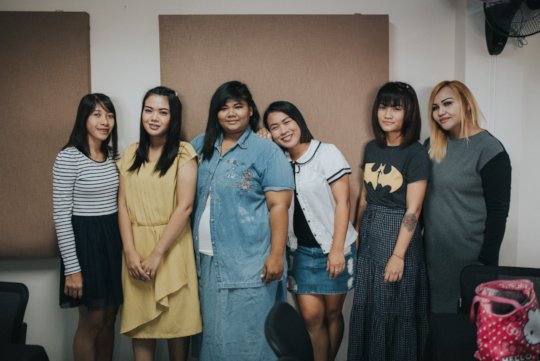 Hello!
Greetings from Thailand. It is time for a short update again. In the middle of May, the 20th (!) Tamar Vocational and Life Training has started. It was an amazing celebration to see six women leave the bars behind, move to Tamar and start the training program. So far, the Training is going very well and the women all enjoy it. We especially thankful for the teachers that are doing the practical teaching this year: We have one lady who came all the way from the Netherlands to teach hairdressing and we are also very grateful that an old student from us has returned. She left Tamar Center many years ago and runs now a successful restaurant and bakery in her home town and now she is back to teach baking skills to our women. We are also very thankful that one of our current women that finished her training two years ago as continued learning sewing and, in this year's, training is able and willing to teach the new women sewing. We are looking forward to see what will happen in the lives of the women and we hope that they will change their life's forever.
Before the training started we had many special outreaches to the bars and also some big parties where we invited big groups of women from the bars and showed them what we could offer them. In the beginning many more women signed up for our training but than in the last week many sadly cancelled. We hope that some of them will return in the future.
Right now, everything in Tamar is focusing on the training of the new women. The training will continue until the end of August and we are looking forward to seeing the women transformed.
In the cardroom it is now already the time to think about Christmas – yes you read right. In Tamar Center our women are producing many Christmas cards for companies and so it is now time to review the latest designs and to start working on some of the bigger orders. If you are interested in big amounts of Christmas cards for your company or circle of friends, please let us know.
Good, so much for the update. Please enjoy the attached pictures of the start of the training!
Daniel Vaupel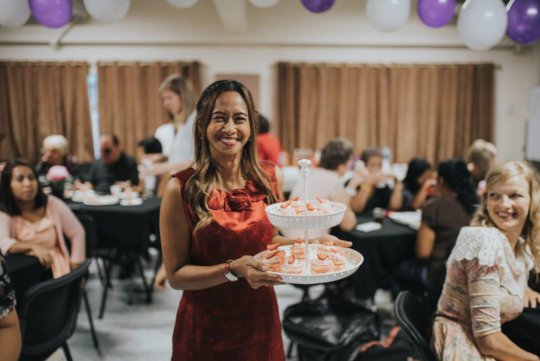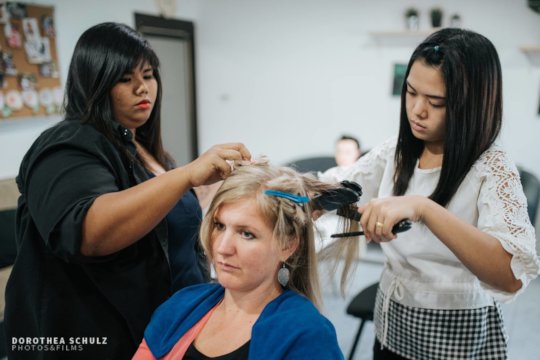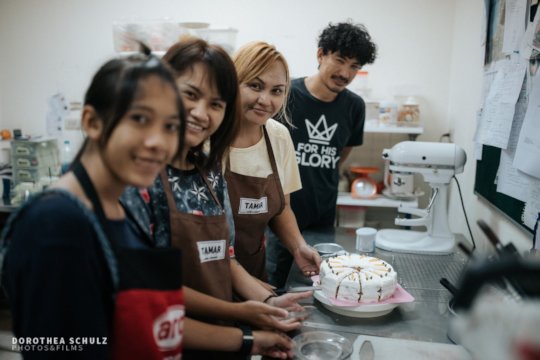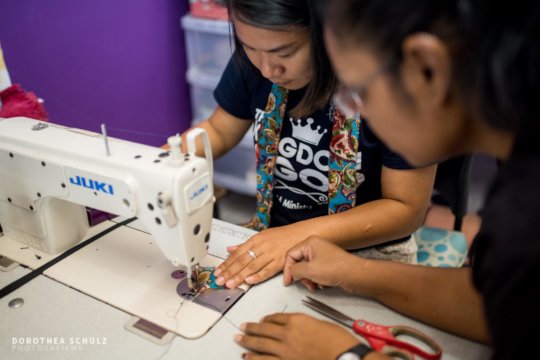 Links: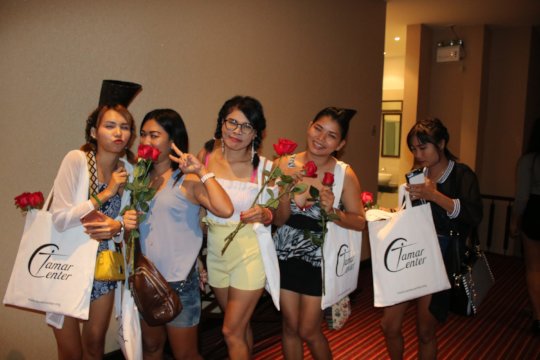 Hello everybody!
Hope you are all doing good. At Tamar Center we are right now in Countdown mode! On Friday the 18th our next Tamar Vocational Training is starting, and we are in the final stretches of preparations. Thank you for helping us making the Training possible!
Last week we had a big Party in a local Hotel. We bought 98 women for the night out of the Bars and presented them a nice evening with good food, games, fun and also offered each one of them the chance to leave the bars behind and come to join the Training. One women came directly and moved already in with us and some others are thinking about it.
This week our team will concentrate on follow up with the women that were interested, and we hope that some more women will join the training. We are offering classes in baking, cooking, sewing, jewelry making, handicrafts and hairdressing. We have some great Trainers coming, especially one lady from the Netherlands who is a professional hair stylist. She arrived two weeks ago and is just now training our normal team in up to day styles.
Once the Training has started we will update you with some more information and also about how many women have joined in the end. Would you be able to share the information about the training with some of your friends? That would be very helpful!
Thank you for your help!
With gratitude!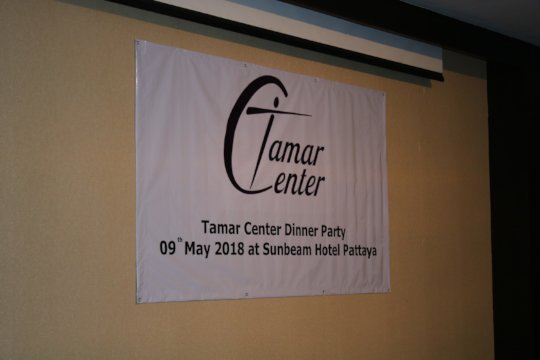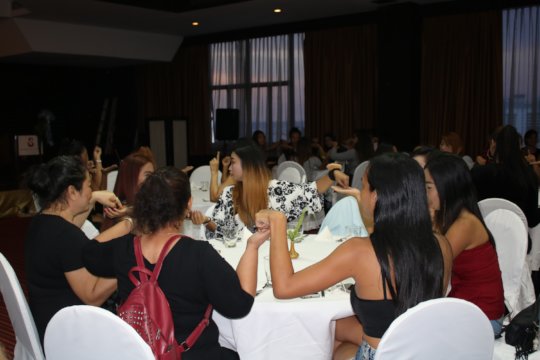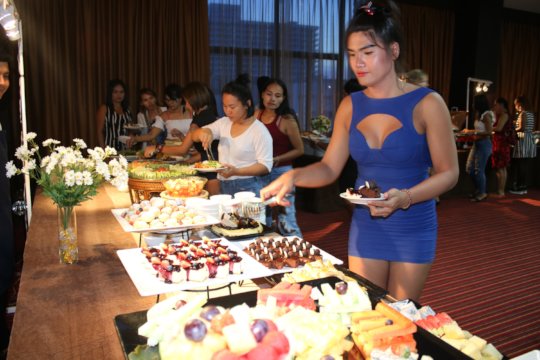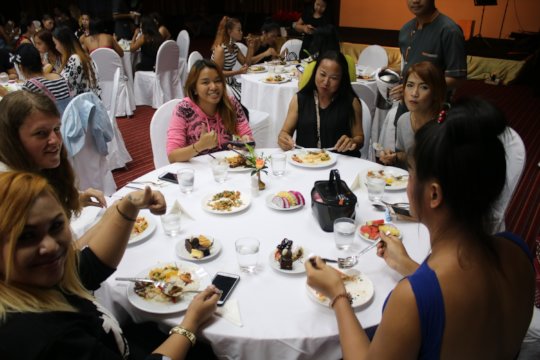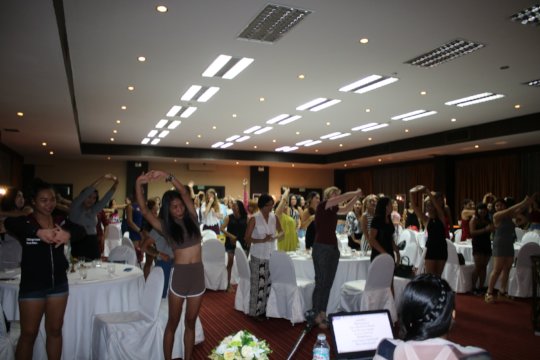 Links: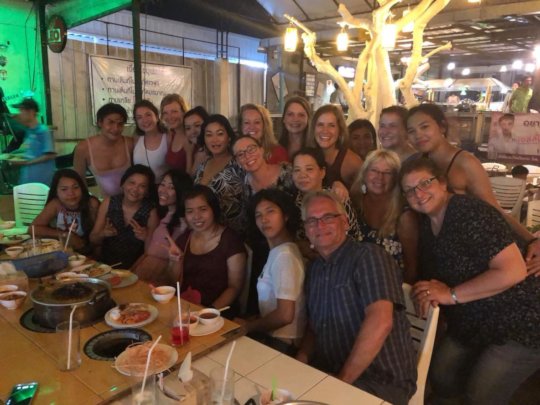 Hello! Greetings from Thailand. We are getting ready to slow down a bit after a long week of celebrations. In Thailand we just finished the Songkran holiday (the Thai New Year), which is like Easter, Christmas and all other western holidays combined. It was a lot of fun and you can describe it as well as the biggest water fight in the world. Part of the ceremony is that everybody is playing with water - it was fun!
In the last weeks we had three new women moving into our houses, one woman came only today and we are gearing up for our next three-month long Tamar Vocational Training - it will be our 20th - which will start on the 18th of May. We are hoping for 12 women to take part in this training and so far, we have five women.
We have started to do a lot of bar outreach in order to reach the women and you can see some pictures from a small party that we held just before Songkran in this email. In the coming weeks we have another three parties planned with the biggest one with 100 women on the 9th of May.
In Thailand, Songkran also marks the end of the tourism high season, now it becomes very hot in Thailand and so less Tourists arrive which makes it easier for the women to leave the sex industry as the income will be a lot smaller. That is the reason why we have put our outreaches mostly after Songkran and we trust that we can find 12 women that want to leave the bars behind.
In the last months one of our houses got a complete makeover. The owner agreed to pay for it - which is very nice and we even did not have to pay rent for the months that the renovation took. Now the house is ready, we moved all the furniture back in and the new women will be happy to move in there. We are also expecting a team from the Netherlands to come and to paint some of the rooms of the women in the other houses. We will see how creative the team can be.
Good, thank you again for all your support. We are thankful for being able to offer accommodation thanks to your help.
With gratitude!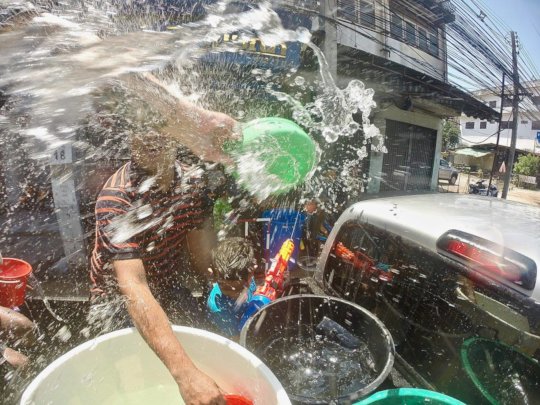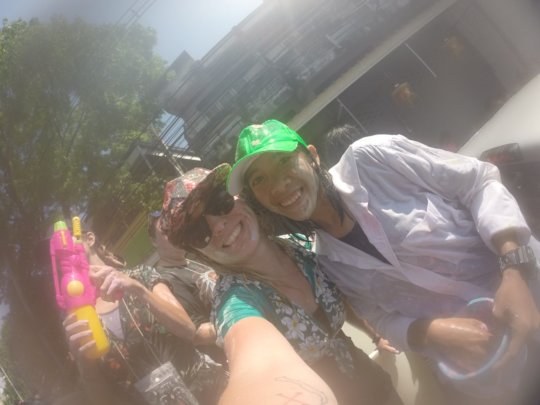 WARNING: Javascript is currently disabled or is not available in your browser. GlobalGiving makes extensive use of Javascript and will not function properly with Javascript disabled.
Please enable Javascript
and refresh this page.