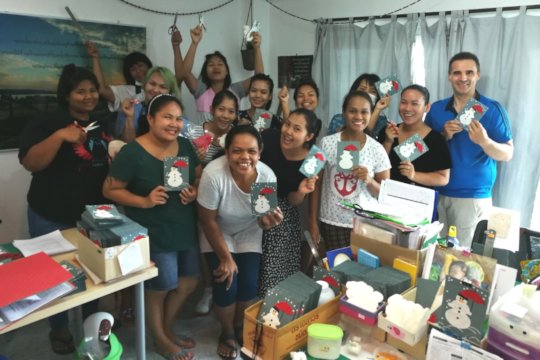 Hello everybody!
Thank you very much for your support of Tamar Center. It means a lot to us that you are helping us to fulfill our job. A lot of things have happened since the last update, so here we go:
- Nong finished her sewing training. She created a lot of our scarfs and bags and earlier in the year she expressed an interest to learn how to make trousers, shirts and baby clothing. We looked around, found a sewing school in Pattaya and sent her there. Her sewing skills improved a lot and we also bought a new machine for her where she can do some special stiches with. Maybe we will start offering some baby clothing in the future…
- Yaa also finished an English course at a local school. Her dream is to work as a translator in the future. Her spoken English is already very good, but she lacked skills in reading and writing. We sent her to the school and they concentrated with her on this. Now is much better and is thinking about doing another course.
- In October we had the problem that all our accommodation for women was full. We got several new girls from the bars and for the first time that I can remember all our beds were in use. A good problem to have!
- At the end of October one of our women left to start a small business in Bangkok. She did well in our training, is stable and we are very happy that she was able to move on. We are seeing her posts on Facebook now, where she is promoting her products. She is selling clothing and is doing some handicraft as well.
- Sadly, we also had to ask one woman to leave. She was with us for several months but than we found out that she brought drugs into our houses and offered them to the other women. There were some other issues as well and so we had to sit her down and ask her to leave. Sadly, she is back in the bars now and working as a prostitute again.
- Two weeks ago, we were also able to reunite one of our women with her son, whom she had not seen for about 5 years. The son is in an orphanage in Pattaya and over the last months the woman had expressed a desire to meet him again. And so, it worked out and the two of them spend one very emotional evening together. We are now working with the orphanage to see if we can completely re-unite them, but we first must make sure that that is the best for both and that they are ready for this as well. But it was a good first step.
- Our English Classes in Soi 6 have been going very well, with many women attending on a regular basis. Our teachers are very creative and are building a nice community there. This Thanks Giving they all cooked together as part of their class and shared a Turkey meal together.
As you can see, there are lots of things going on. One other project that we are working on is upgrading our Nursery. The children that we are looking after are getting older and we need to replace some of the toys and get some other things. For this purpose, we have set up an End of the Year Fundraiser for this. Tomorrow is Giving Tuesday and all donations here on Global Giving will be matched up to 150.000 USD. Please have a look at our page and we would be happy if you could consider helping us out:
https://www.globalgiving.org/microprojects/tamar-christmas-project-2018-nursery-upgrade/
So much for today, I wish you a great day and thank you again for all your support for Tamar Center!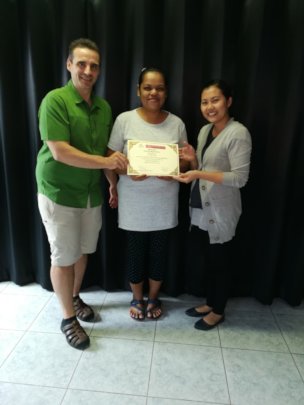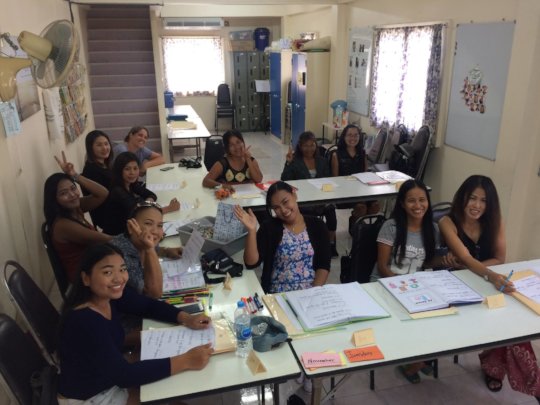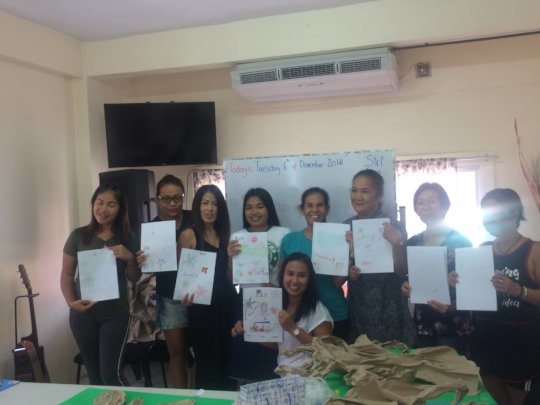 Links: