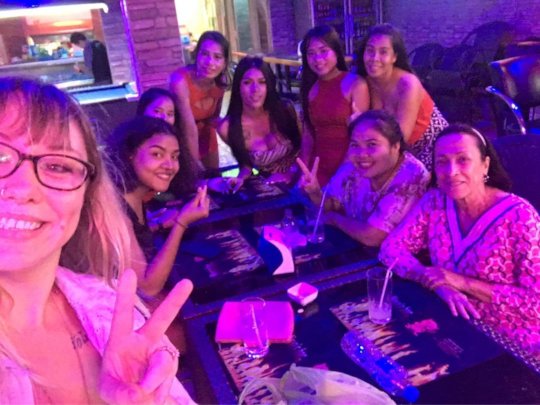 Hello everybody!
Thank you for your continued support of the work that we are doing here in Pattaya. It is time for another update again.
Please imagine you are a young girl, have just arrived in the big city and are working in a bar where you are expected to sexually service the customers. Imagine you see a lot of foreigners coming and eyeing you the whole night, sizing you up, etc.? I guess we can all agree that that is not a good situation. But this is exactly how one of the young women that has started at Tamar has felt when she arrived in Pattaya and started working in a bar. Thankfully she did not work in the bar for a long time – she met one of our Outreach teams and decided to leave the bar and come join our vocational program. You should see her now, she is a different woman, even though she is only a few weeks with us, she is relaxed, smiles, asks questions and learns and makes plans for the rest of her life. That is the change that you are making possible through your donation.
Here are some other short updates for you:
In October we had an Inner Healing Seminar from a local Couple that has a lot of experience. They spent time with our women as a group and also individual. The Seminar helped our women to have breakthroughs and to work through some Traumas from their past
We are busy working on many orders of the products that our women are making, especially the Christmas Cards. Check them out at the link below if you are interested.
During the school holidays we took the Tamar Children and the Moms to an aquarium. It was the first time for most of them and they enjoyed their time
The Tamar free English Classes have attracted several new women that are coming regular
One of our women had the desire to go deeper with her English and we were able to pay lessons for her at a local English School. She is making good progress
So much as an update from us. Thank you for staying with us!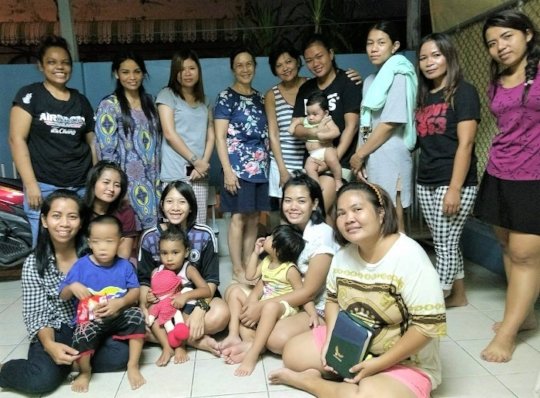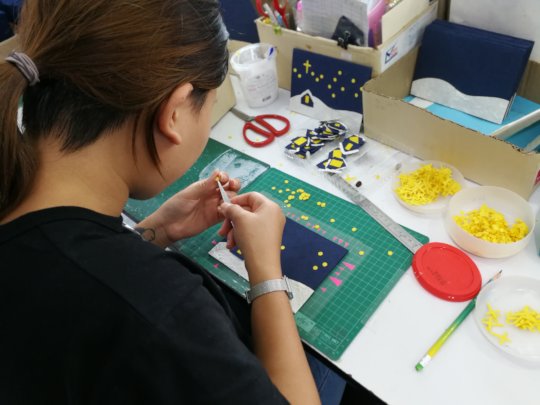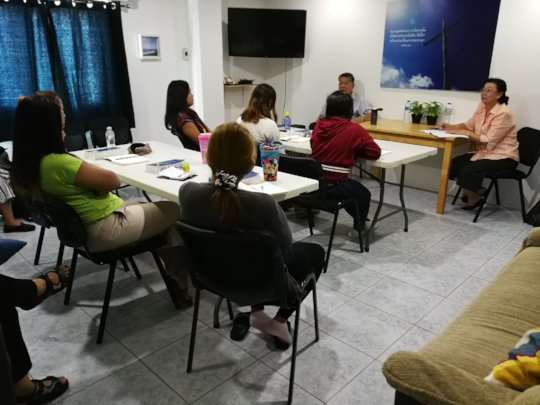 Links: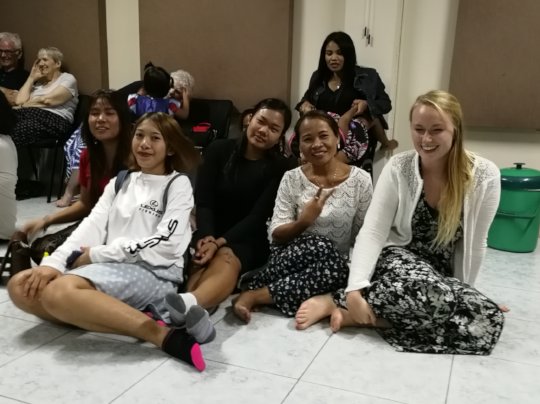 Thank you for your continued support of Tamar Center. Especially this project is very important as we need to have housing available on very short notice. Since the last update, we welcomed three new women to our housing. One only stayed for a couple of days and then moved on and is now working in a factory about 40 minutes away from Pattaya. She was very shocked about her experiences in the sex industry of Pattaya and come to us to work through her experience and then moved on.
The second lady left after about four weeks with us. She is pregnant and because of that had some issues with her family back home. She came to Tamar to stop working in prostitution and we helped her to settle down, receive some counseling, helped her to think about reconnecting with her bigger family and in the end, when she decided to return to her family and makeup with them, we had a small goodbye party for her and the whole team brought her to the Bus Stop so that she could return home.
The third woman is still with us. She is still very young, was also shocked and traumatized about her experiences in the bars but is doing much better now. She has recovered, she is joking around and our counseling team was able to sit down with her and make a plan for the next year for her. She wants to recover fully and then become a hairdresser. We will work with her so that she can fulfill this dream.
We could help these three women through your help. You made it possible for us to have houses available for them to move in and to be helped. Thank you for helping us cover the monthly costs for this. It is worth every cent!
Also, for your information, we updated one of the houses that we rent. The owner of the old house did not do any renovations and so we stopped renting this house and have just signed a new contract with another house that is also in our street but in a much better condition than the other one. We also painted in one house and repaired some smaller things in the other once. There is always something to do!
Daniel Vaupel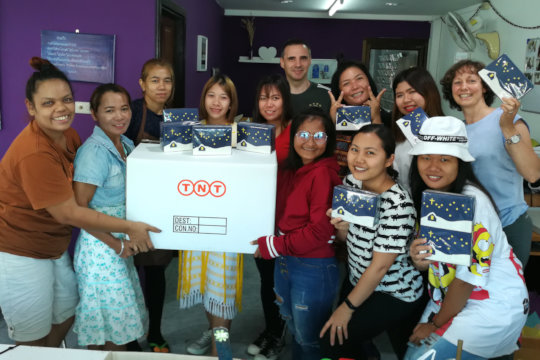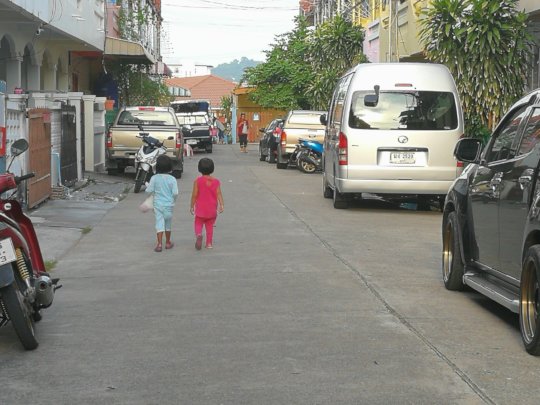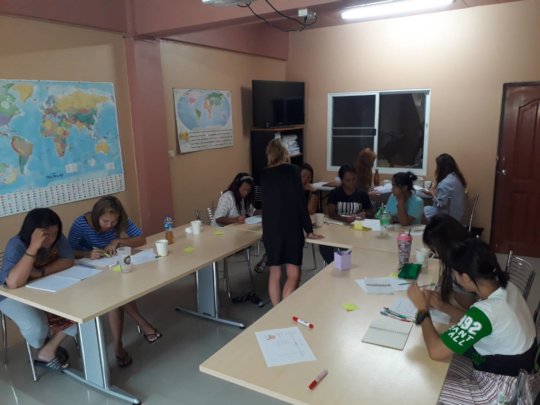 Links: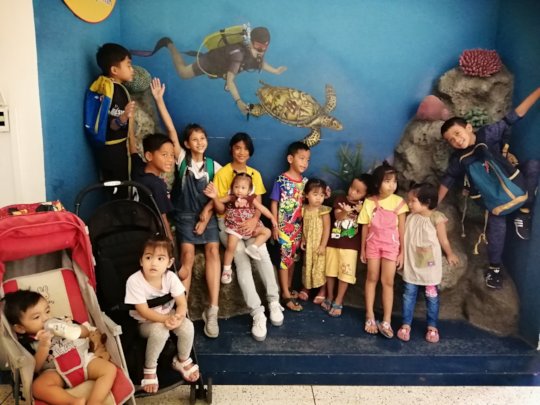 Hello everybody!
Thank you for supporting the Children of our women here at Tamar Center. October means school holidays – the mid-term break in Thailand with three weeks of holiday. As you can imagine the kids were very excited about it. Our Team from the Tamar Nursery was ready and put a couple of extra programs on, so that they could take care of the children in the best possible way.
One special day was just about a week ago when we took all the children with their mothers on an outing to the Aquarium in Bangsaen. None of the children had ever been there and they enjoyed watching the different fishes and other creatures that were on display. We also had some good food, and everybody returned happy, but tired to Pattaya.
Sadly, this month also two of the younger kids had to go to hospital. One of them had an allergic reaction and needed to be hospitalized two times, for about a week each time. He is doing better now, and we hope that he will fully recover. The other child had a bad infection and needed special treatment as well but has recovered as well. We are very thankful that through the employment at Tamar Center all the women have access to free health care here in Thailand.
This week the school has started again, and the kids are back learning. Some were excited but others were not at all – but I guess that is normal. Some used the holiday times as well to travel with their mothers to visit relatives in another area of Thailand and now they are all waiting to hear the results from their midterm exams that they did just before the break. We are all hoping for good results for them.
Thank you for your support of the children. They are a big part of our Tamar Family and make our life fun!
Daniel Vaupel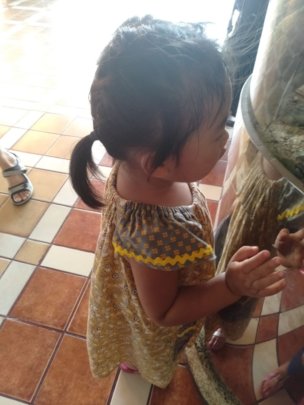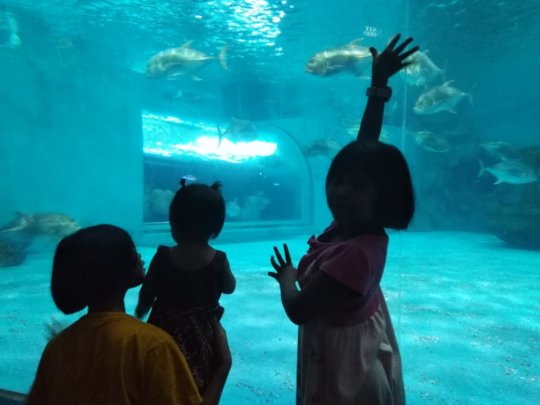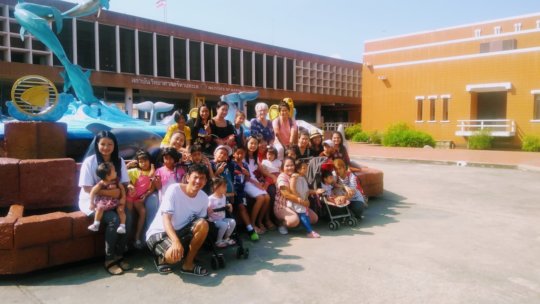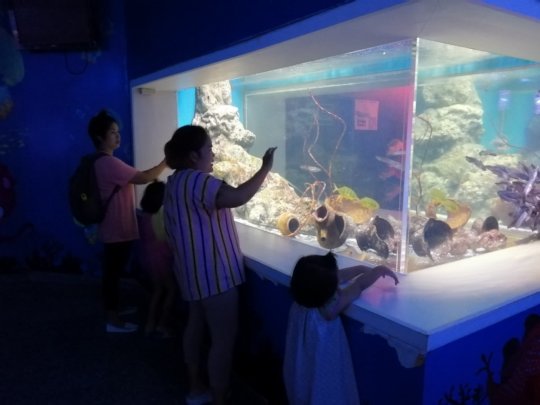 Links:
WARNING: Javascript is currently disabled or is not available in your browser. GlobalGiving makes extensive use of Javascript and will not function properly with Javascript disabled.
Please enable Javascript
and refresh this page.