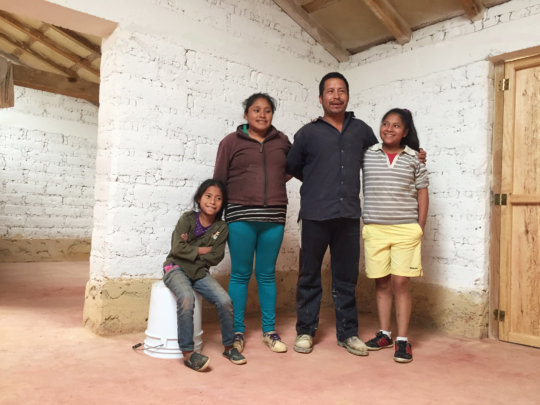 In the last months we have been working on the reconstruction of the habitat in 3 communities of the Mountain region of Guerrero.
84 wood saving stoves
24 composting toilets
15 reinforced adobe houses.
3 community promoters trained by Cooperación Comunitaria to give technical assistance and supervising.
Our comprehensive method which we work with, focus on the environmental, productive, constructive, and cultural dimensions in order to solve complex situations from the several factors that affect the communities.
Cooperación Comunitaria has provided the building materials, has accompanied the constructive process, giving technical assistance, supervising the self-construction as well as increasing the organisational, self-management and building skills of the families in communities.
Today more families live in a secure, better quality and sustainable habitat.
Thank you for your support and being involved
TESTIMONIES
Marta y Toribio
" We are 8 members in our family and all have participated in the construction of our house. It´s important for our kids to learn since now how to build" .
Valentina
" It´s been a lot of work because I am alone with my 4 children, but we deserve to have a suitable house".
Felix
" We choose to have a composting toilet because we don´t want keep polluting the water and crops".
Esperanza
" I am very happy with my stove, it saves a lot of wood".