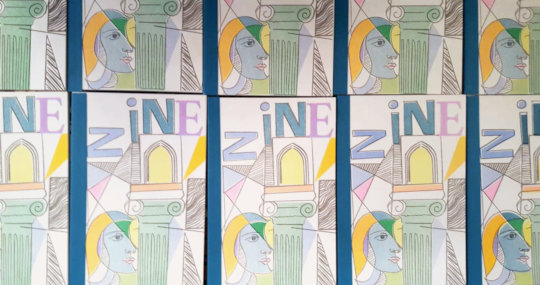 Our volunteer coordinator for the past six months Jess Fogarty, writes about her involvement with the 'Zine' project. Published by Echo100Plus and created at the Hub, Zine is a collection of personal essays, art, and poems by refugees, who are currently stuck on the Greek island of Leros. It is a platform celebrating freedom of expression aiming to defy stereotypes about refugees.
When asked to design the second issue of 'Zine' I took the request very seriously, determined to create a platform respectful of the words which had been shared. I found this project hugely important, as it offered the residents of Leros a chance to express themselves and take control of their own narrative. These people are not numbers, or a dry statistic, but mothers, brothers, sons, tailors, architects, students, artists, activists, aspiring nurses, and teachers with hopes and dreams and goals. They are some of the most inspiring, kind, pure-hearted people I have ever met.
Some students wrote in English, and others who could not yet express themselves in English wrote in their native tongue, working closely with a translator and our editor to ensure correct meaning. One day a friend handed me pages and pages of Arabic script - the words seemed to jump off the page in his eagerness to share his story with the world. By the time I could read the translation he had been arrested, and sent to a pre-deportation camp on another island. The translated text told of his depression and desperation, the police brutality he had experienced and his numerous suicide attempts. He finished his story by writing "This is my story of being a refugee. And I want my voice to be heard by everyone. I feel the world has lost its humanity."
A college graduate with a biology degree wrote about climate change… some shared poetry, others expressed themselves through art. One contributor could be always be found in the Hub, drawing almost incessantly, tearing through sketchbooks, reducing pencils to a stub. He created the most beautiful pictures, several of which can be found in the Zine. When we spoke to him about his process and passion, he said "I did not go to school to study art, it just came to me. I went through a lot and I don't want to talk about that, but now I'm able to express my feelings through art. I'm glad that I'm able to now."
My background is in design, specialising in a technique called Risograph printing, a popular technique due to it's vibrant ink colours and unique aesthetic. The final design of Zine used 11 ink colours throughout, which overlaid to create even more hues. When Risograph printing, you must print each colour separately, building up an image by physically feeding the paper back through the printer. To create this edition of 500, 44 page zines, paper was fed through the printer 16,500 times.
Thanks to Holly St Lifer for your passion and creating this project, each contributor for trusting us with your words, Rosa-Luxemburg-Stiftung Office in Greece for supporting the printing of this issue, Dizzy Ink for printing the Zine so perfectly and of course Echo100Plus for making it happen.
You can read the Zine here. I hope reading it inspires you to share these peoples stories, and help us raise awareness.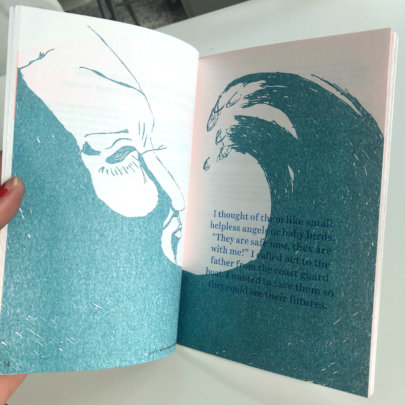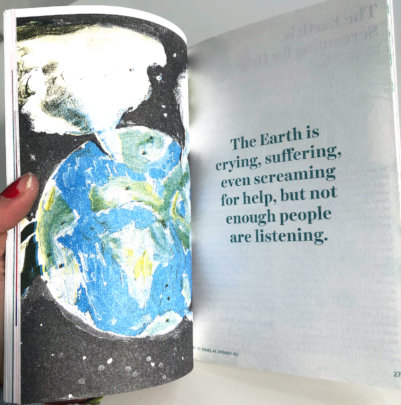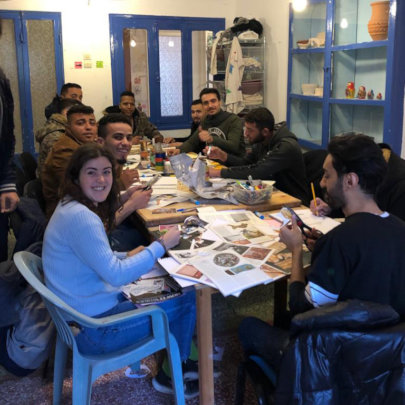 Links: