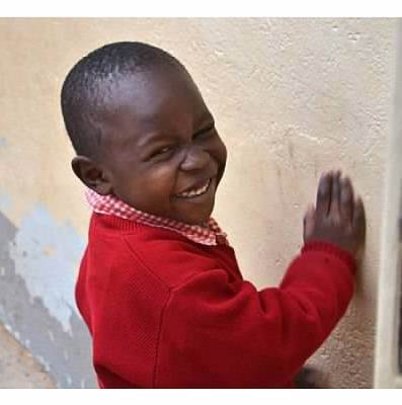 December 1st is World AIDS Day.....
So we thought we would take this opportunity to share with you how St. Vincent's is making an impact on the fight against HIV and AIDS in Kibera, where the HIV prevalence is estimated at 15 percent, more than double the national prevalence of 6.3 percent.
Because children living with HIV need proper health care, medication and nutrition, each year St. Vincent's supports HIV testing of children newly admitted into our Nursery School Baby Class (approximately 30 children annually), following parent/guardian consent. Testing is conducted each Winter by qualified providers at a partner institution, called Lea Toto. For those children that are HIV-positive, an appropriate food and medicine regime is determined and agreed upon with parents and guardians to ensure adherence.
This all may sound simple -- but in reality -- it's actually quite complex. Because of the stigma and discrimination that is still associated with HIV and AIDS, many parents are resistant to having their children tested - as their child's status will be a reflection of their own status, which they may not know or be scared to disclose. To overcome this reluctance, St. Vincent's initiates discussions with parents starting at the beginning of the school year, to encourage them to allow their child to be tested so that the child can receive the appropriate care and support. This requires patience and persistence, as discussions take place gradually over a period of time so that parents can come to understand the importance of testing not only for their children, but for themselves too, in a way that is comfortable for them.
Almost always, St. Vincent's is successful in demonstrating to parents -- men and women both -- the importance of knowing their status. As a result, nearly all Baby Class children participate in the testing campaign each year, with those found to be positive receiving the attention they need to stay healthy. St. Vincent's effectiveness is attributed to the organization's role as a trusted resource in the community that is committed to promoting the wellbeing of vulnerable children as its first priority.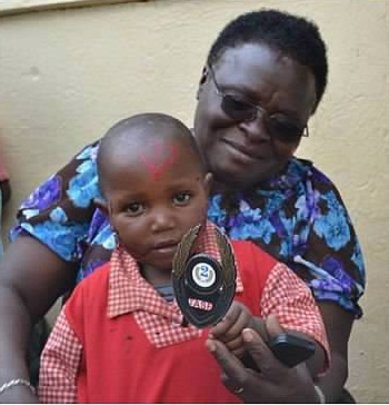 We are excited to announce that our Director, Ms. Lucy Kayiwa, or 'Mama Lucy' as they call her in Kibera, has been selected as the keynote speaker at an upcoming event in San Francisco, California hosted by One World Children's Fund.
On November 16th, Lucy will share her experience to the estimated 400 guests in establishing and running St. Vincent's Nursery School and Rescue Center in Kibera, the population that St. Vincent's serves and the challenges that the organization and the families face in ensuring orphans and other vulnerable children in Kibera have the resources to survive and thrive.
This event will provide great exposure for St. Vincent's at a time when the organization is working hard to attract institutional support from foundations and companies in both Kenya and abroad to help keep operations running.
For more information on the event, please click here.
And thank you for your continued support!
Links: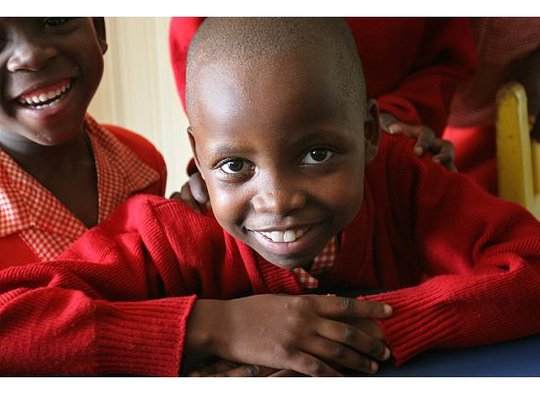 We just timed it.....and in about 30 seconds, you can help St. Vincent's win $1,000. All it takes is a few clicks of your mouse and it won't cost you a dime!
For the second year in a row, St. Vincent's has been selected as a finalist in the Global Giving Photo Contest. The Global Giving project whose photo receives the most votes will be awarded $1,000.
With this amount, St. Vincent's can cover the school fees of 35 children to attend our Nursery School for an ENTIRE YEAR!
At the time of writing this report, our photo is in 6th place --- we have until August 15th to collect votes. So, please take a few seconds out of your day to help us out.
Click on the following link to cast your vote.
http://www.globalgiving.org/poll/vote/?pollOptionId=22
And don't forget to ask your friends and family to help out too!
Many thanks for your continued support,
Lucy Kayiwa, Director
WARNING: Javascript is currently disabled or is not available in your browser. GlobalGiving makes extensive use of Javascript and will not function properly with Javascript disabled.
Please enable Javascript
and refresh this page.