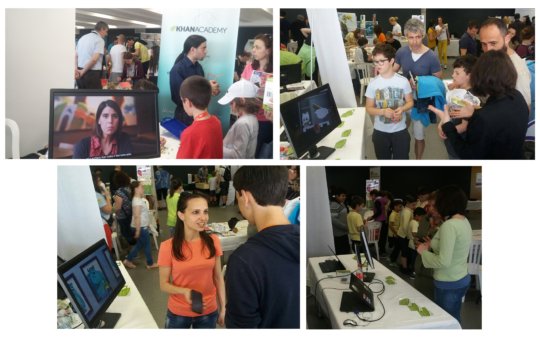 Dear Friends,
Last three months were really successful for Education Without Backpacks. After we invested much time and efforts in various negotiations and project applications in the last 1.5 years, in April and May 2017 we got approved for three new grants! They will build upon what we've accomplished through your help and will further our efforts to translate and implement Khan Academy in Bulgarian. Meanwhile, our usage continues growing 50% year on year.
But before we tell you more, here is a story we'd love to share with you:
Changing futures, one Khan Academy exercise at a time
As we track the interactions of thousands of learners with the Bulgarian Khan Academy, we try to meet as many of them as possible. Some stories inspire us and others exceed our wildest dreams! We will keep bringing those stories to you.
Mimi (not her real name) is a clever 14-year-old. Daniel from our team has been studying math with her remotely for 3 months and her dedication to the work has increased significantly in this period. She is intelligent and learns fast - when she decides to. She still skips Math class in school and still doesn't feel well adjusted to her environment. And that makes sense - she's been living in foster homes for years and that clearly affects her learning habits. But Mimi is stronger than her past and her confidence grows with each solved exercise.
Daniel about Mimi:

"She also has a strong personality. For example, she would challenge me during each meeting: on whether I know interesting people; on whether math can make you rich; or on whether an exercise is "possible". It's hard to keep up with an intelligent girl like her, but so far: I've sent her a signed picture from a Bulgarian hip hop star; I've shared different career paths with her; and we've seen that everything can be learned with enough effort!"
But let's focus on the job: learning math. Her results on Khan Academy: 15 unique days of solving exercises, 35 exercised skills, 537 minutes of studying, good progress with percentages, reading data, triangle areas, etc., and some struggles with measuring arcs and negative numbers ... 23 580 energy points.
We are sure Mimi has a bright future, as long as she keeps getting emotional support. As for math - after working with Khan Academy Daniel has no doubt that she gets it!
Below you can see a Khan Academy report about Mimi's exercised skills: we've kept the report on Bulgarian, because that is the cause of our project!
Where else we reached learners and educators - a brief summary
Upon an invitation by the regional education governing authority, in March we took part in a training of 50 teachers from North-West Bulgaria - who are now aware of Khan Academy as a great tool for their work. We also presented Khan Academy at the Innovation in Education Forum in the city of Blagoevgrad. And we presented the platform at the exhibition accompanying the Education for Professions of the Future Forum in April 2017, attended by hundreds of Bulgarian teachers and educational experts.
Whole school classes, as well as individual learners and their parents, could talk with our team and try out Khan Academy in Bulgarian at the great annual Sofia Science Festival, where we participated on four consecutive days in May 2017.
With the beginning of the new school year in the autumn, we will start a pilot implementation of Khan Academy in two Sofia schools. This project will be funded by the Europe Program of Sofia Municipality. The mayor of Sofia personally handed us the agreement during an official ceremony, as our project was rated best among all project applications in our category.
State of the translation effort today
During the past 3 months we provided more translated content that is now available for all teachers and learners and for promotional initiatives like the above:
We translated more than 500 000 words of text lessons and exercises, and
edited more than 160 000 words of translated texts and 110 subtitled videos.
And other significant news: Since May 2017, for all remaining translations, editing and quality control of Math and Computing content (and for many connected activities) we can rely on the partnership and the generous financial support of the America for Bulgaria Foundation.
Furthermore, the Community Board of Telus International Europe will support us to translate video lessons in Biology.
Still, much other Khan Academy content across higher Math, humanities and others is not yet available in Bulgarian. And thousands of schools remain out of direct reach. We still need your support. Donate an amount of your choice, devote your donation to a person you love or make it a gift, ask your colleagues or friends to start a monthly donation or just spread the word. For example, a couple of our friends posted on Facebook that for their birthdays they prefer donations to Khan Academy rather than personal gifts.
Thank you!
The Education Without Backpacks team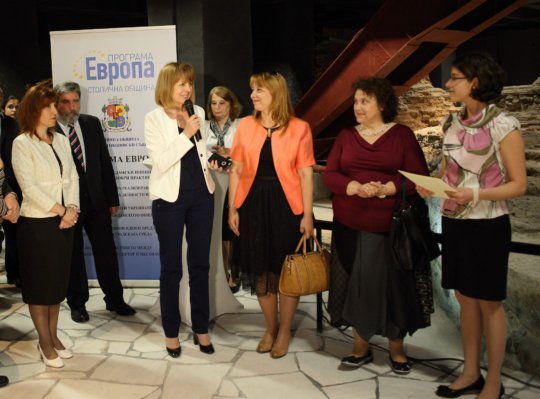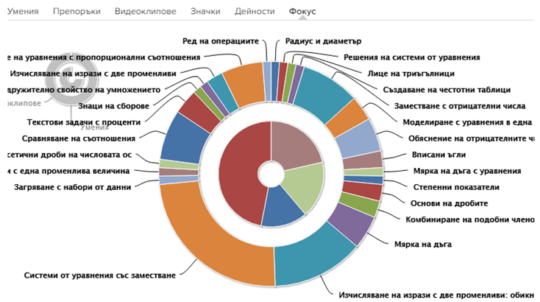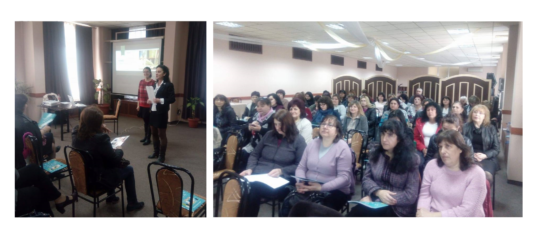 Links: