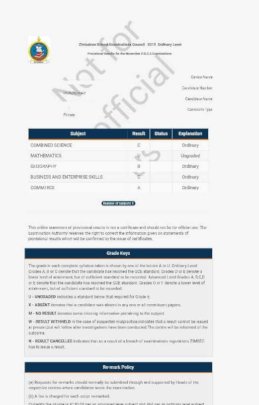 Greetings to you, dear friends of FAWEZI.
In our last report in 2019 we indicated that 8 of our beneficiaries sat for the final Ordinary level examinations. Amongst these were four teen mothers who had been attending school under the Non Formal Education. We are happy to share that the results are out and our girls performed fairly.
Of late the FAWEZI team has been visiting the girls to discuss with them on the best possible way forward depending on each one's results. We have also managed to video record the experiences of the girls during their 'O' level journey. The girls are grateful for all the support rendered to them and some are appealing for more help so that they move on to Advanced level or tertiary institutions.
It is encouraging to note that those who attained less than the required five subjects to go ahead to Advanced level expressed interest to re do their Ordinary level. We have also taken up nine new beneficiaries and are hopeful that together we help them through their secondary school education.
In January 2020 FAWEZI initially picked up 6 girls who were at risk of dropping out of school. These were selected from our project schools but we have had many other girls being referred to us due to the amazing work that we have done with previous beneficiaries and our total is eleven.
Nine of our girls are in form 4 and will be seating for the final examination this year. We are currently working on paying their fees and also examination fees as the registration is done during this first term. FAWEZI and the girls are forever grateful for your unwavering support rendered.
We really appreciate each and every one of your donations to this worthy cause. All the donations made on this platform make a significant impact in the lives of these girls and young mothers.It has always been our desire to give them a basic qualification which we believe will open better opportunities for the girls in terms of employability and economic independence.
As FAWEZI continues to lookout for any relevant opportunities or applications for those that made it in the final exams we encourage you our dear friends to keep on donating to this worthy cause.
From all of us here at FAWEZI – Thank you.