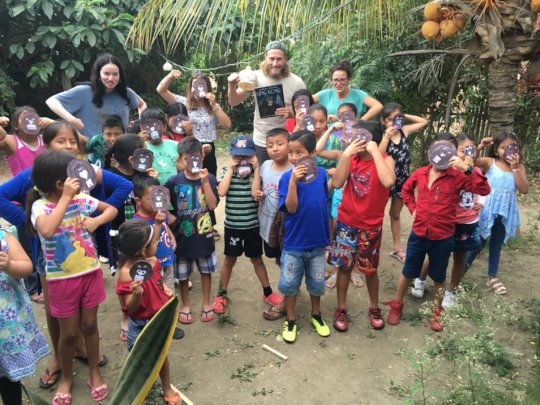 These lasts few months have been quite busy with the registration of new kids, curious, full of imagination and energy. The "older" kids are proud to be the one able to explain and the new ones quickly integrated to the group.
This month was the birthday of Anthony Brown, one of Clara Luna's favorite writer, so we spend the month reading his books, especially his version of King-Kong. Since the book is large, we split it into 4 parts and read it through 2 weeks. Erveyday, the children had to try and imagine what would happen next, and you can see their imagination does not have boarders.
This book had so much success that we decided to work on it with the teenagers. They had to read it out loud to practice their oral expression, and they finished it in a day!
To continue our partnership with a French association, Yanapanaku, the teenager's group, that did a "crepes" recipe, made thanks to a video from the French teenagers prepared a video explaining how to make a ceviche, a typical dish from the Ecuadorian coast. We are looking forward to receive the video of them trying to cook this dish !
At the beginning of the months, the children took part with their parents to the closing session of the program "escuela para padres" (school for parents). A big game in teams was organized with questions, games, challenges such as dancing competitions. It was amazing to see families compete against one another and parents having at least as much fun as the kids.
See you soon !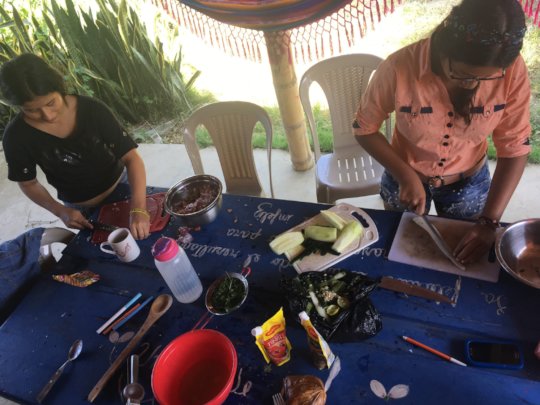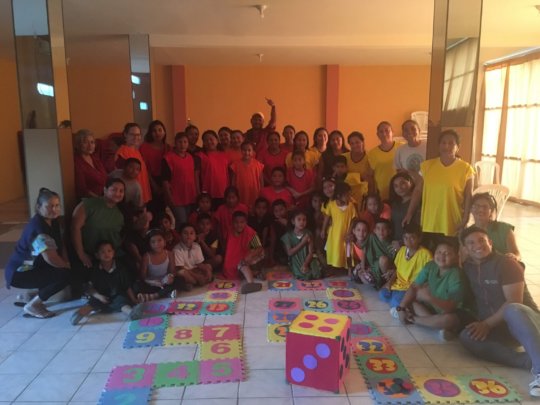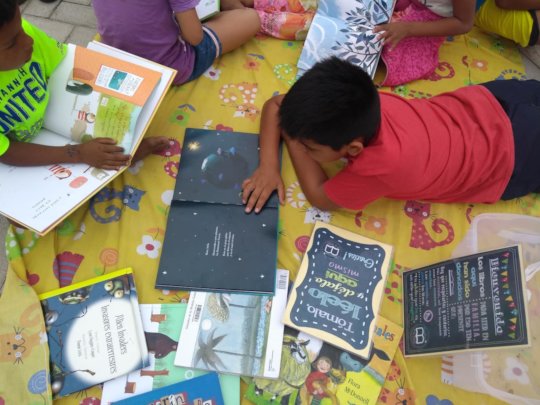 These last months have been busy for Mobile Libraries, books and the pink suitcase have been continue their route to rural areas!
On May, our Mobile Libraries Project was invited by the Public Library System of Medellin to join their annual Encuentro de Bibliotecas Populares y Comunitarias, it was great to explain to our Columbian friends about our this emblematic project and the way how we keep going on libraries promotion in rural areas.
During these months, children keep their enthusiasm for books, they read Willy's books by Anthony Browne, like "Willy the Wimp", "Willy the Champ", "Willy the Wizard", each kid step by step drew their own Chimp, and the called it by different adjectives such as "Willy el Guapo" (Willy the Handsome) or "Willy el mono" (Willy the Chimp) Really fun activities!
On July, we colaborated with "Bosque de Colores", in the city of Guayaquil, Cuentos en la Plaza brought literacy to children to this annual festival, it was leading by the local community from La Padrera III Neighborhood, it was our pleasure to be there!
We will continue give you a friendly report about Mobile Libraries highlights. Do not forget to click the links of these report.
See you soon!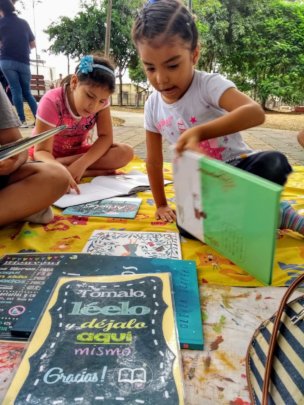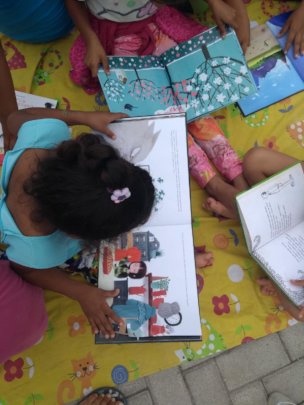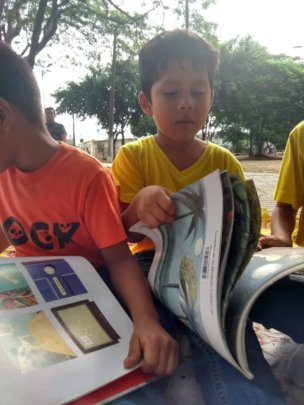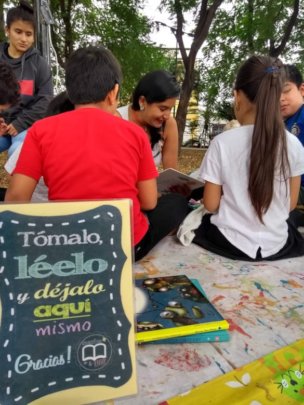 Links: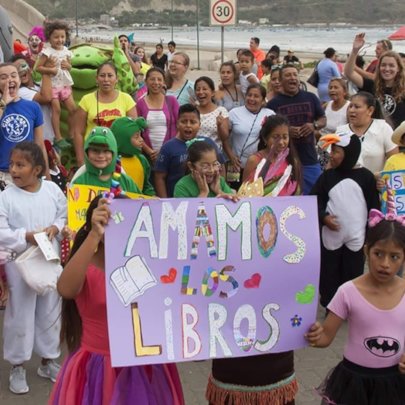 The end of May was a busy, joyful and colorful month that welcomed an art Festival called Festi'artes (2nd edition – focused on the connection with the Pachamama). It was organized by the collective Alegrate Puerto Lopez and more than 165 artists attended to this event. The Children from Clara Luna and the community were both, actors and participants to the event. On the first day for the parade, children walked dressed as their favorite book character and they showed banners to share their love of reading.
Then, in the Pabellon infantil, (https://youtu.be/RjZKRiRHY9w) they could enjoy activities about reading and different workshops such as one with Santiago Gonzalez, who is a famous Ecuadorian illustrator that presented one of his characters called « Luciano el Gusano ».
With the teenager groups, we also started a library activity. The idea is to lend the long-term reading books we have and this group of about 8 youths from 12 to 15 will be in charge of running this concept. For now, we registered the books we have, created a membership card and we are thinking of the different rules. Implementing our programs inside the community is something very important for us.
We keep on going to the school of Rio Blanco, a small community 20 minutes far from Clara Luna. This month we focused on whales and see life as the « Humpback Whales season » started in Puerto Lopez. Indeed, they chose this place to give birth and from June to September you can see them jumping majestically not far from the beach. We worked on the book, « More, More, more » from dawn Casey, and the kids draw their own whale, working with different textures (crayons, painting…) and different types of blue. It is amazing how you can see 20 different drawings with cute differences, even though all the drawings were inspired by the same book. Children's imagination is limitless!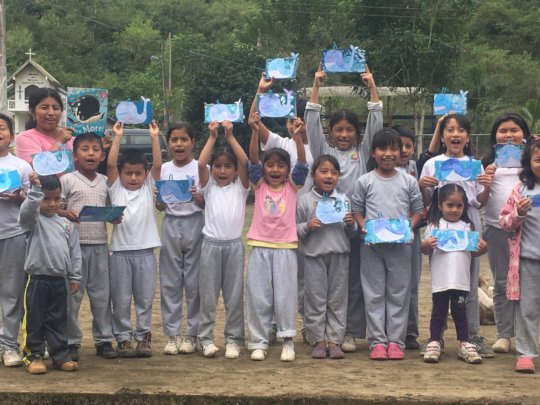 WARNING: Javascript is currently disabled or is not available in your browser. GlobalGiving makes extensive use of Javascript and will not function properly with Javascript disabled.
Please enable Javascript
and refresh this page.