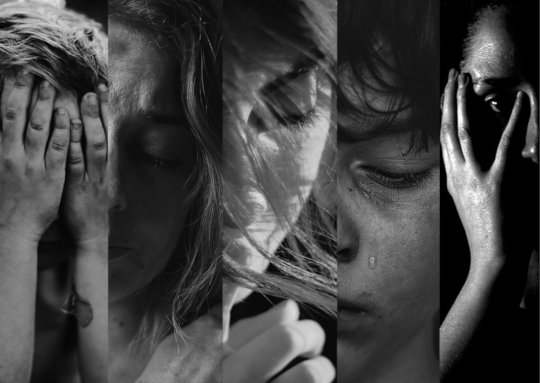 Anybody can be a victim of human trafficking. Anyone can be a trafficker. In our practice we have seen all kinds of organized crime. We've witnessed a whole family being involved in recruitment and exploitation, or to a trafficker being a well-educated man, with two university degrees (one of which was from the faculty of orthodox theology), or being a manager in some bar.
One thing that most of the cases we work on have in common is the fact that 70% of victims had experienced domestic or partnership violence in the past.
Our client Ana was from poor family in which she faced domestic violence from parents, who then sold her to a man living abroad named Ivan. He was brutally abusing her, and his wife Djina. Primarily Ana was sexually exploited, but often she was forced to beg and do criminal activities, while Djina was forced to do housekeeping without possibility to choose when, what, for how long and how much she will do that day. Both Ana and Djina had only one meal per day, and Ivan was forcing them to have sexual relations with him regularly. One day Ana took the risk and managed to escape by pure luck. She grabbed her documents while Ivan was sleeping, took some money, hitchhiked to the nearest bus station and bought one-way ticket. She was barely 18.
She found the number of ASTRA SOS hotline on the Internet. She was too scared to press charges against the trafficker or to do anything that might expose her and let Ivan or her family know where she was. ASTRA helped her to obtain personal documents, referred her to the local social welfare center, and arranged for her medical exams. It took time and dedicated work, but in a few years she became a strong young woman ready for a next chapter in her life. ASTRA consultants maintained regular contact with her, and on one occasion she shared with us that she found a boyfriend and that they were planning to go to Germany for work. We gave her all the relevant, preventive, information and wished her all the luck.
Ana and her husband had a child. They worked in Germany and built a house in Serbia. One day, 4 years later, she called us and asked for help as well as to be taken a safe house because, her partner beat her up. Nina, her little girl, was in the other room.
In communication with the police, partner organizations, and local welfare center we managed to help her. Later on, when we met with her to make a safety plan, she told us that it was not the first time her partner was abusing her. She told us that she had to put up with that because he was providing for her, he was building a house for her and because he was a man, and she was a woman.
In that moment we realized just how much her belief system was shaped by the patriarchy as well as by all the experiences of violence, firstly in her primary family, later with Ivan, and finally with her second partner.
We had to add to our recovery plan one more thing, maybe the most important one - she needed to know how strong and capable she was, that she is an example to her daughter, and to all the women out there, who are suffering in situations of domestic and partner violence, but manage to survive, to call for help, to find a way out.