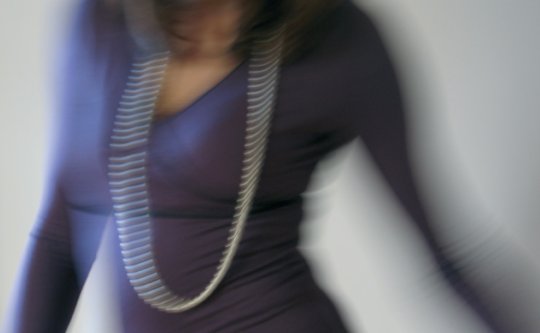 In one field action my colleague was helping a 20 year old girl, victim of human trafficking, to accommodate in a temporary apartment that ASTRA rented for her as a part of the support plan for her recovery. When she returned, she told me about the dialog she had with the girl:
"We were talking about her plans for the future. Wanting to empower her, I told her:
- You are not alone, we are here for you. We will help you get on your own feet…but you have to take care of yourself as well…this is your life and you have to take control…and we know you can do that...you are capable…you are smart...
- You really think I am smart?, she asked with a surprise. Her face was showing signs of disbelief. You really think that? You are not just saying that?
- Yes, of course! We all think you are smart and capable. How you handled all that you have been through, how you managed to escape… of course you are smart!
- She watched me all surprised, her face lit up as if she has just won the lottery. Thank you so much! I can't believe you mean that...Who else thinks that?...My sister always tells me that I am good for nothing, that I'll never manage to do anything…she said with tears in her eyes…
It was then when I realized that, being left by her parents, growing up as child in a children's shelter, no one ever told her anything encouraging, anything supportive. She has been looked down upon all her life, and she has identified herself with all the bad things that people kept telling her."
Even though anyone can fall victim to human trafficking, and the mistake of generalization should be avoided, there are some similarities among victims who are often members of marginalized groups (women, children and youth, Romas etc). Social surrounding of an individual is a significant factor in becoming a victim: abuse, neglect, deprivation, poverty, lack of employment opportunities, poor access to education, insensitive environment full of prejudices.
Social protection institutions usually provide one-time financial assistance and there are no specialized programs for assisting victims of this form of violence. Social workers lack knowledge, expertise and sensitivity either for recognizing human trafficking or for dealing with victims. For this reason, victims' very basic needs are often not seen as a priority and the trauma the victims survived is denied or minimized.
Since 2002, ASTRA identified 479 victims of human trafficking who were provided with various forms of assistance. Besides receiving material and medical assistance, legal and psychological support, economic empowerment trainings, victims also need emotional support, someone who will be there for them so they can see their way through the difficulty. Having someone to rely on when the chips are down is one of the most important parts in supporting victims during the recovery, something that no matter how functional they may be institutions cannot provide.
That is why your support to our program is so important, because it gives victims an opportunity to have a new start and gain the agency to change their lives instead of being a slave of their own biography.
Links: