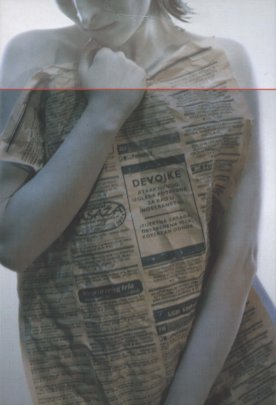 ASTRA-Anti Human Trafficking Action is an organization that arose from the need to provide assistance and support to victims of various forms of exploitation, which at the time when the organization was established were not identified, nor by the system, nor by the society. Human trafficking, a phenomenon almost as old as society, but in Serbia legally recognized only in 2003. A few years before the introduction of the crime of human trafficking, it starts our struggle which is not slowing down for fifteen years. The only thing we never lacked during all these years is the desire and energy to help the victims, to enable them to recover into society after a traumatic experience and the return of faith in a better tomorrow. Like every social problem, and human trafficking, and addressing this problem requires a comprehensive coordinated work of all relevant actors in society, how to eliminate the consequences and to provide all necessary forms of assistance to victims, and prevention of problems and creating a social climate in which human trafficking is not happening.
Failures are parts of life and we eventually learn how to deal with the failures and most importantly, to learn from them and to stand up even stronger. We provided help and support for over 480 victims of human trafficking. Different life stories, different circumstances, diverse characters of individuals, but one thing is the same, the trauma that has survived. Each victim is our loss, the decline of society and the state that failed to provide them with the basic requirements for a decent life, but also our failure, because we are part of the society that we are trying to correct. We provide all kinds of assistance to victims of human trafficking including legal, psychological, medical, alternative accommodation, food, clothes and shoes, etc. Material things is not difficult to obtain, but the battle for finding continuous funding is more difficult, but it is important not to give up. However, trafficking is a betrayal of all that is good and decent in human relations. The trafficker deprive the victim of her humanity that is very hard to catch up after one of the caused damage. However, our biggest falls are seen in situations where clients from a variety of reasons return to her/his trafficker, which means that it is not fully empowered to move forward, to continue their lives in freedom.
Our biggest loss was when at the end of a strenuous struggle, which lasted 10 years, and the trafficker won. In fact, one night we had a call from a police officer from the nearby municipality. The girl was detained with big black eyes, who was shaking with pain and fear. She was detained because of the possession of narcotics, but they realize that there are elements of human trafficking. She was forced to sex work, and forced to drug use. They beat her every time she did not want to do what they asked for her clients. She tried to escape, but did not prosper. We gave her first direct assistance, but after that we tried to reintegrate her into society. That night, when she had nowhere to go, we put her in our office. She was terrified. We told her she was secured. She cried in the silence. As the night wore on, she began the story admitting that she was sold by her boyfriend and that she was abused by him and his friends, and other men. We tried to help her and to provide her accomodation and better life, but we did not succeed. She reurneed to his boyfriend who countinued to force her to sex work. Again her hell started. All the same, there is no change.
Experience teaches victims of human trafficking harsh lessons about the inherent cruelty of other human beings. "My wounds are inside, you have not seen," say the women who survived human trafficking chain. Us, as assistance providers, this definitely strengthens the desire to heal these wounds. Sometimes we succeed, but sometimes not. Failures are there, but we're not giving up in the fight for victims and in fight to bring the smile back on their face and the will to live. The hardest part in this constant struggle, is to reintegrate them into the system, without additional re-traumatization. The system only recognizes the problems that are visible. Our intention is to provide support to these people and to jointly fight to regain their rights, in order not to become victims again.
Many times we wonder why we do it, it is exhausting, difficult, and we hear terrible life stories that have to leave the consequences for ourselves-members of the organization. But there is only one because. Because we need them. They need a place where they feel safe, loved, protected and understood. We may be regarded as the black sheep of the degraded society, but we will continue to work on our mission. Dr. Michael Korzinski says that the victims are members of society whose problems represent memories of suffering, violence and pain in the world that society tends to forget. We do not want to forget, we want to make up for the suffering, and despite all the obstacles they are into, continue in their attempts to prevent this problem, and protect the victims who survived the experience of human trafficking.