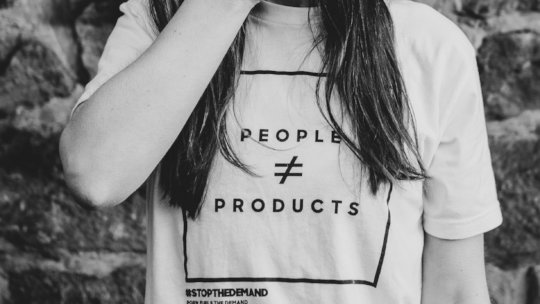 The previous period of operation of the ASTRA SOS Hotline coincided with the period of the global health crisis caused by the Covid-19 pandemics, and it was characterized by an increase in the number of calls by 71%.
Clients, as well as the whole society, were under great stress during the pandemic, and went through different phases of adaptation to the situation, different reactions and emotions, from surprise and disbelief, to anger, fear, concern and depression.
In the beginning, a high degree of anxiety and frustration prevailed about how to adapt and how to find or regain sense of some balance and stability. Due to different obligations and rolls, but also restrictions due to the emergency situation, they felt discouraged, under great pressure to organize their family life in a different way, while being functional and efficient at work. In the whole situation, some faced job loss, others faced job reorganization and a very precarious situation as to whether they might lose their jobs, and thus their livelihoods. With limited resources, combined with the feeling they are losing the ground under they feet, clients called to share with us their worries and fears.
It suddenly seemed as if the space devoted to work towards their recovery and reintegration had shrunk and become concentrated around the most basic things and issues:
how to protect one's children and oneself, how to one's protect parents,
how to monitor whether children are mastering their classes that have moved to the online sphere and whether they regularly work and send homework to teachers, in particular since one cannot expect an immediate feedback from them
who will look after the children, if the children go neither to kindergarten nor school, and the grandparents are not allowed to leave their homes,
how to go to the doctor for a necessary examination and organize a trip to another city,
what will happen to the trial that is scheduled and whether the defendants will be released from custody,
whether they will receive a package of food, clothes or hygiene products, if the courier services also face difficulties in functioning, etc.
Whatever they planned, clients felt limited to take any concrete steps.
Informing beneficiaries in a crisis situation, encouraging them, reacting to their immediate needs and working directly with them has once again proven to be an essential way to provide support to our clients as well as some sort of relief in a rather worrying situation. The increased number of field actions and provision of direct assistance to victims of trafficking reflects a greater need of clients for support during the pandemic, as well as the collapse of the system, which could not cope immediately with a problem of such a magnitude.
Due to the uncertainty of the current situation, for some clients, the way to overcome anxiety and discomfort was to find someone they could talk to, to seek the help they need, to recognize and accept their own emotions, as well as to assess the situation and find the appropriate way to cope with it.
In these strange and challenging times, practically nothing would be possible without cooperation, so, despite the mentioned blockade of the system, there were still some bright examples of people who were always available and extremely sensitive. Even then, our clients and us could rely on associates from different professions (doctors, lawyers, prosecutors, among others) as well as activists from other CSOs. It should be noted that doctors, regardless of the problem they faced most directly, because they were on the front line in the fight against the virus, in every situation when they had direct contact with survivors of human trafficking, had professional and victims centered approach.
In May, it seemed to everyone that the epidemic was behind us, that it ended as well as it could, given the circumstances, and that all the work, patience and following of the safety measures paid off. However, the events of these last days and weeks confute us, because the state of emergency has been re-introduced due to the spread of Covid-19. And in the new circumstances, support to the survivors and fight against human trafficking are continuing.