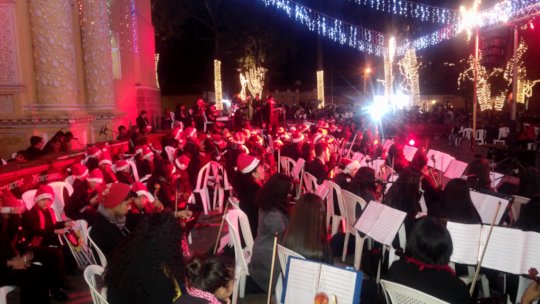 December is a month full of joy and hope for many people. Our children and
young people have even more hope that everything can change and be better for them and for your community.
Sounds for Life promotes a Great Christmas Concert, where the
children and young people more outstanding of all our program. In this concert we bring together more than 200 musicians who, with all their joy, participate and give their best to take hope to all the people who listen to them.
When you contribute to our organization, you also promote with us this type of
events, which greatly impact the minds of our children and youth,
awakening and strengthening in each of them the idea that with hard work and effort
You can achieve all your goals.
In our program we already have more than 3000 children and young people and we are only present in 7 public schools of our community. There is still a lot of work to be done
do and only with your help we can achieve it.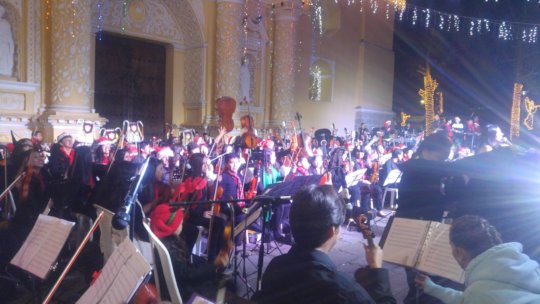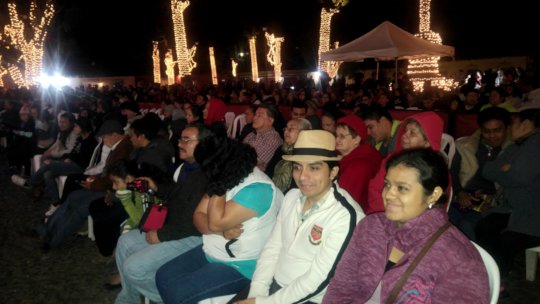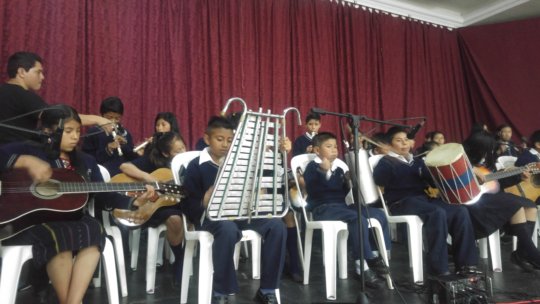 The violence we are living around the world discourages us at times, and tragedies where innocent lives are lost cause us much pain and sadness, but ... THERE IS STILL HOPE.
The "Sonidos para la Vida" program has one of its main objectives being to enable our communities to find new ways of living together and new ways of doing things right.
We recently did our GRAN CONCERT ASSEMBLY, where about 250 children and young people who represented the different Schools where "Sonidos Para La Vida" works participated.
This GREAT CONCERT ASSEMBLE becomes the only opportunity for most of these children, where they can present the result of their dedication to learning a musical instrument. Many of these young musicians have never had the opportunity to step onto a stage and feel the excitement and joy of being in front of a crowd of hundreds; and that is why this event is so important because there every child can realize that he is able to achieve great things, achieve his dreams, work and dedication.
The collaboration that you give us is also invested, in this type of events where the main thing is the children and their music.
These 250 musicians are only a small part of the thousands of children and young people that make up the great family of Sounds for Life and that pushes us to continue working, so that all these children have the same opportunities.
Thank you for your contribution, for your confidence and for believing that the joy of music in a child's life can make a difference in society.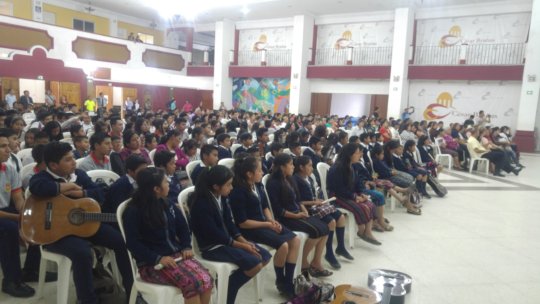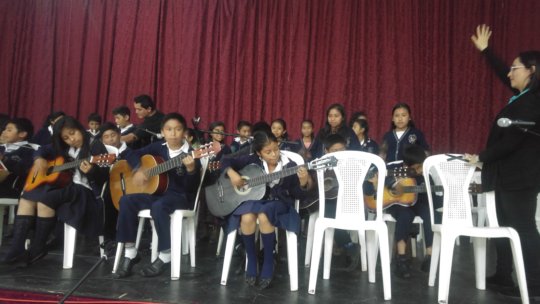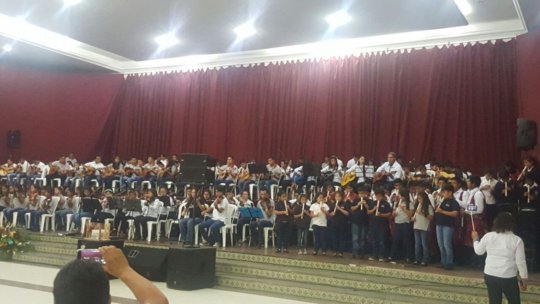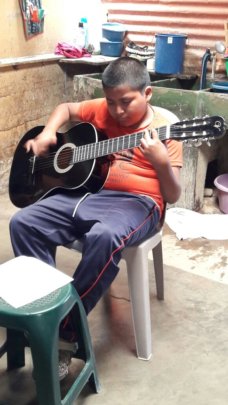 THE SMALL GUITARIST is a 10 year old boy who lives in a rural community, in one of the many hills that adorn our beautiful Guatemala.
He was diagnosed with Mental Retardation and with problems of language, situation that has caused him many problems to be able to advance in his studies and in the development of his life in general.
His family must be very careful with him and, because of the social situation of the community where he lives, they should also care for the discrimination and marginalization he suffers from his neighbors and all those who do not understand that he is different.
Sounds For Life also works with children with different abilities because music is for everyone, absolutely for everyone and children and young people like our Little Guitarist also deserve the opportunity of music in their lives.
When you help Sounds For Life is helping children with all kinds of needs, but especially with the need to know that they are able to achieve their goals and that they are able to live with joy and optimism.
That is why Sounds For Life today, thanks to the help you give us, has been able to reach more than 3,300 children and young people from different communities, especially in rural areas of Guatemala.
With your contribution we can continue to grow and help many more children. And it is on behalf of all those children that we thank him deeply.
WARNING: Javascript is currently disabled or is not available in your browser. GlobalGiving makes extensive use of Javascript and will not function properly with Javascript disabled.
Please enable Javascript
and refresh this page.