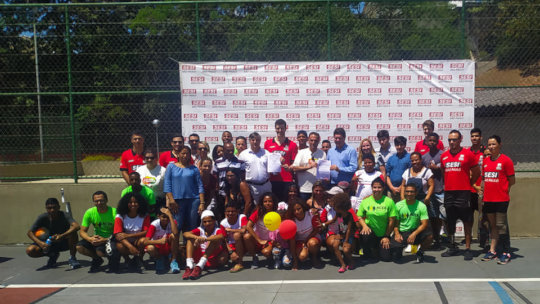 On October 12th, Brazilian Children's Day, we signed a new partnership with SESI Diadema which has excellent all weather training facilities in order that we can develop our rugby programme there. The change of space was necessary to help our children to have a broader experience and more enthusiasm for the practice of sport and with this new structure we expect to attend 120 children and young people.
Wedja, one of ACER Brasil's youth monitors and keen rugby player shared with us a little about her experience before and after this partnership: ''This change of space helped me and my teammates a lot, it was very important to give the team a boost, I used to see that people were not working so hard to help with the development of the activities, but now everyone helps each other, strives to have the best class possible, and it is very pleasant to see that there has been a change in the attitude of the majority. This contributing to a greater good is priceless, I did not know rugby until I started playing at ACER and today I can say that I am extremely passionate about the sport and that this has opened many more doors in my life, next year I will try for an athlete's scholarship in college, I'm very confident, the training we do here is making me evolve a lot in terms of techniques and fundamentals, this is essential for the practice of any sport.''
Carlos, newcomer to rugby activities at ACER, shared a bit about how these first steps in the sport are going; "I didn't know rugby until the boys called me to participate in practice, I'm really enjoying how this experience is, I'm learning a lot, when I don't know how to do things the boys help me; when I ask the teachers they explain no matter how many times I need it, and it makes me very comfortable about it, I'm very happy here and in such a short time everyone has become my family, I'm so grateful to be here."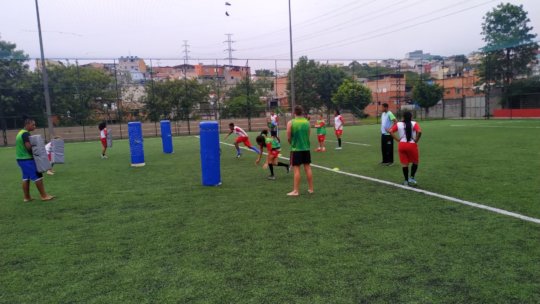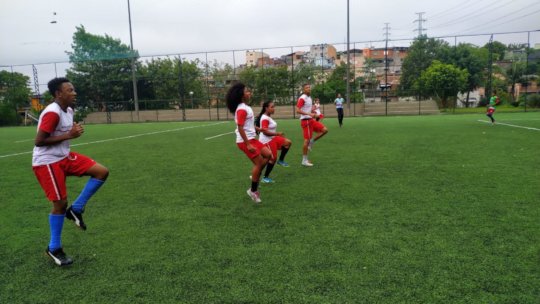 It is extremely gratifying for us to be able to share interviews with a teacher and a head teacher where we can clearly see how our Project delivered by community teenagers is helping local elementary school teachers develop their capacity to better reach the children they teach.
Tamr, a teacher from the Annete Melchioretto elementary school gives us his view on the project and how it helps the children "the most important aspect of the project is the reading which is done at different times and by different teenagers and also using different ways such as through storytelling and puppet theatre or even using objects to help develop the children's imagination. They like the storytelling and the activities which are done and hold the children's attention; it surprises me because it is often extremely difficult for me to keep the children's attention and through the project you manage to make them pay attention from beginning to end of the activity. I am learning a lot from this and am applying it in my own classes in order to have better control of the children; they are always asking when ACER will be back and are anxious for you to return with new activities."
Patricia is the head of Atila Ferreira Vaz elementary school and tells us that "many of our children only have contact with books, storytelling and puppet theatre at school so this project serves to incentivize the children and the more we incentivize this practice and the diversity of stories, the more they develop their writing, reading, telling and learning stories. We have a timetable established with ACER so the children know which day you will come and they create expectations about which activity and subjects will be done; these activities help develop literacy as the children really engage with them and this is very positive for their learning processes. It is extremely gratifying to see how well prepared the ACER teenagers are and how they have a special care for the students; our teachers and staff end up learning from them because the teens easily adapt to each different classroom with a kind activity for the different kinds of students we have."
Thank you to all our supporters who continue to support this incredibly valuable work.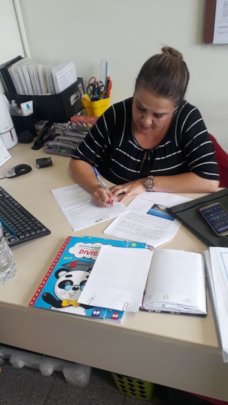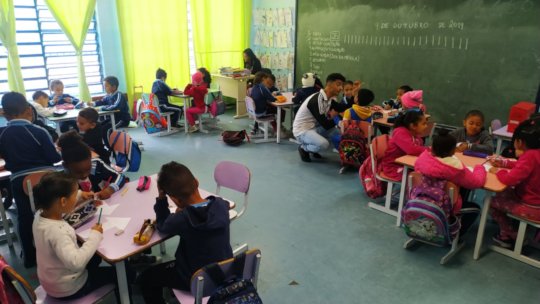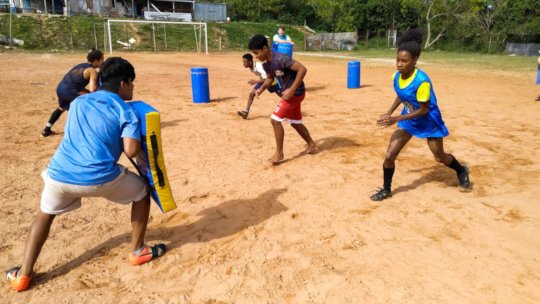 We are here to tell you all about an exciting new initiative within our rugby programme which are our Big Saturdays.
In Brazil, the schools work in shifts which means that each school has 3 different sets of children through its classrooms each day and this in turn means that we give our rugby classes to different groups of children in the mornings and afternoons so it has been a challenge to create a sense of being part of a single team or club. In order to remedy this, on August 3rd we started having special long rugby sessions on Saturday mornings open to all of the children and young people playing with us regularly and also open to guest players. In addition to the training, we also make it special by taking jucie, sandwiches and cakes along for them to enjoy together at the end.
Our main coach Greg Reeve has this to say "first we need to teach them how to play rugby, but not only this, we also need to teach values as many don't know how to work together, things like respect, ethics and being polite; these are the things that I need to teach them so that both the classes can be enjoyable as well as the spirit amongst the team. The importance of them coming to the Big Saturdays is that they can be themselves, they can play, tell jokes and can play with no barriers, just needing to respect each other and everything and in this way improve the community spirit and help them learn more about the sport and help the team grow day by day."
Rugby is a sport which is rooted in the practice on the pitch and off it of strong social and personal values and so it is very heartening for us to hear from one of our 14 year young men: "I got to know rugby through a friend, she would arrive at school with marks from the training sessionsand I always asked why she had all these bruises and she said it was from rugby and that I should come to see the project and the sport itself because it would be good for me and she kept insisting until one day I went; I liked the class, the coaches and the team so I decided to take it up. For me, rugby has a therapeutic rôle, before I was very explosive and rugby has helped me to control my anger: before for any little thing I would swear and get stressed and if anybody said something to me it led to a fight or an argument. Through rugby and what the coaches teach me I am improving, each day I improve a little bit and in addition rugby has helped me to get to know new people and places and this is very important to broaden my understanding of people and how they live differently. My aim is one day to become a professional player which is why I am very dedicated and also I want to keep growing each and every day."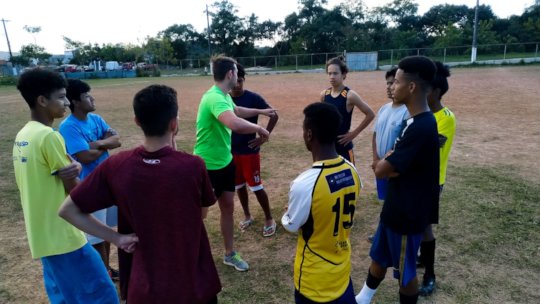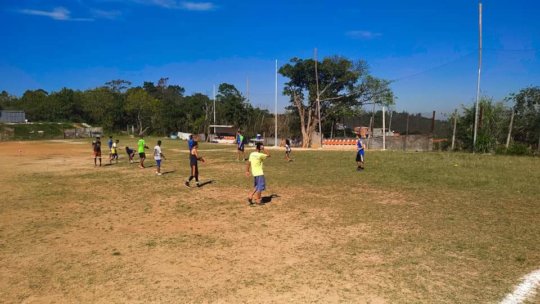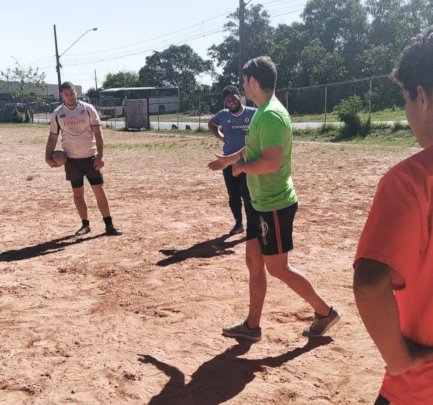 WARNING: Javascript is currently disabled or is not available in your browser. GlobalGiving makes extensive use of Javascript and will not function properly with Javascript disabled.
Please enable Javascript
and refresh this page.