Paula is a happy out going 17 year old who goes to one of the local high schools. She first heard about the project last year through some friends of hers who were working in it and so interested was she that Paula asked if she could volunteer towards the end of the year.
She demonstrated very great responsibility and dedication to the work and quickly was up to speed and at the same level as other teenagers who had been in the project from the beginning of the year. This year she was naturally selected as one of the remunerated interns working in the project and as she says "it is a way to give care and attention to the children, because in the world we live in we all need to receive more love and less violence. In this way, at the same time that I give love, I also receive it and I feel very good! And now that these children have more love in their lives, their future will be much better."
Paula is in her last year at high school and whilst she plans on going to university, she is not yet sure which course she would like to do. She loves doing photography and also all to do with children.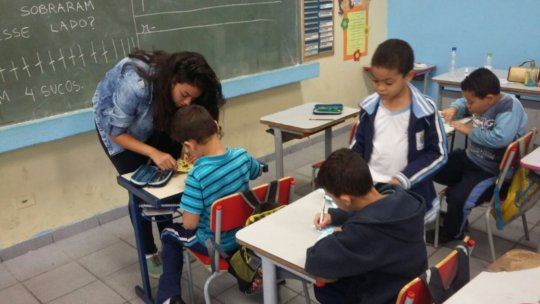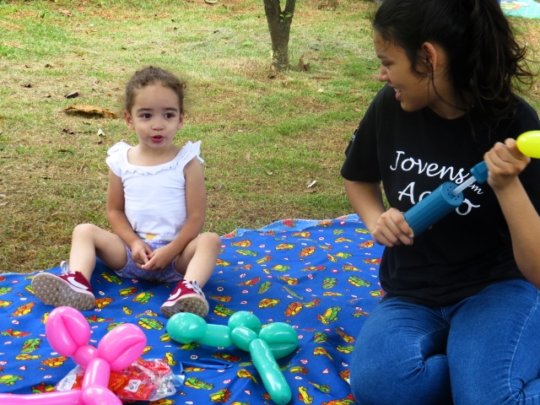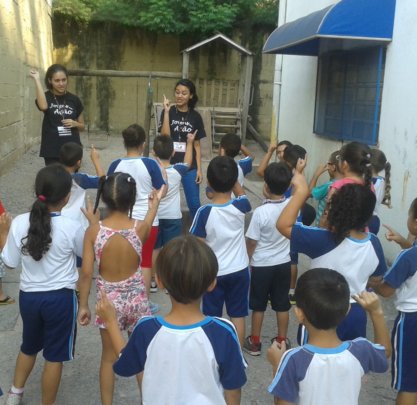 Following three weeks of intensive training learning story telling techniques, reading mediation and also how to do puppet theater performances, the 20 teenagers from the project are now ready to dive into what will be their day to day activities for the next 8 months bringing joy and stories to 5,200 elementary school children.
This week, they finally got to start work in the schools and as Julia, the project coordinator says, "amongst high levels of anxiety, it was very clear how enthusiastic, curious and with high expectations that the group had about being able to put into practice all they have learned." Michele who coordinates deliver by the teens added "inspite of the insecurity that the teenagers were feeling, they were very well received by the teachers and the children which encouraged them in their work".
Kora who is the pedagogical coordinator at one of the partner schools, Piró, told us that "It is a great pleasure to have the project in our school because in this way we can offer a greater diversity of content to our children."
It has been marvelous to see every morning and afternoon the group of gregarious teenagers preparing to go out to do sessions in schools, laden down with all the story books that they will be reading and sharing with the little children. Two of them shared some initial thoughts with us about how it has been for them to start working in the schools, delivering activities to children whilst they are still students at High School. Diego: "I was feeling a little insecure but I was really surprised by the reception we had from the children, they were overjoyed with our presence and eagerly took part in all the activities that we offered them;" Matheus shares "I was afraid that I would not be accepted and that the children would laugh at me, but all the children wanted us to be there. It is an amazing exchange of feelings!"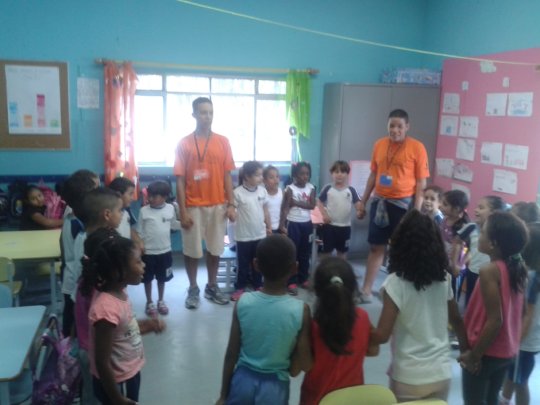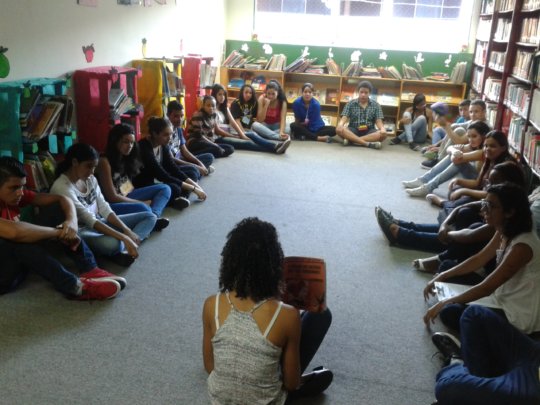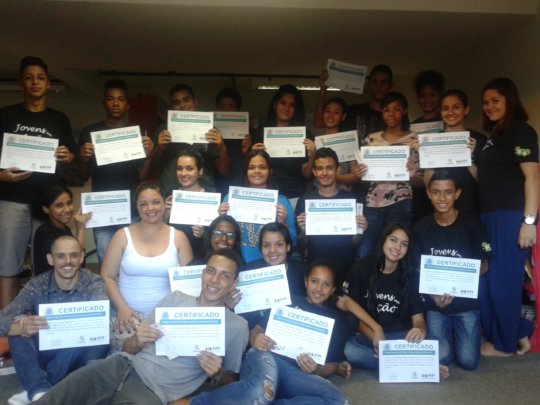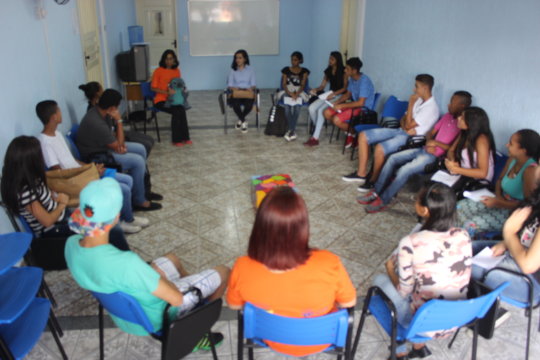 On the 23rd and 24th February, ACER Brazil recruited a group of young new interns to take part in its Stories Transforming the Future Project - Improving Education for 5,200 Brazilian Children.
70 teenagers sent in their CVs and 36 attended the recruitment days. Through a process of interviews and story-telling, the 36 were assessed and the 20 available internship places were filled.
The 20 teenagers who were selected will work on the project for 20 hours a week, receiving ongoing training as well as a stipend of R$400 to help with their families and they will provide reading, storytelling and puppet theatre sessions for 5,200 children from eight municipal elementary schools in the Eldorado region of Diadema.
For the 20 teenagers, participation in this project offers them the opportunity to develop important skills that will help them in adult life and encourages them to keep investing in their own education.
The programme awill also foster among the elementary school children a love for reading and to grow their imagination, as well as introduce them to the world of Africa through stories and plays, thus improving the quality of their formal education.
The teenagers are currently undergoing intensive training so that they can start delivering the project next week and we can then see the laughter and smiles of the children.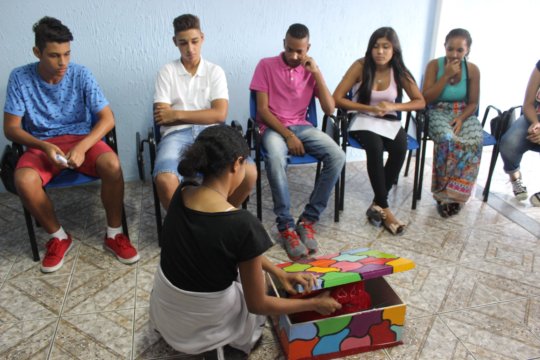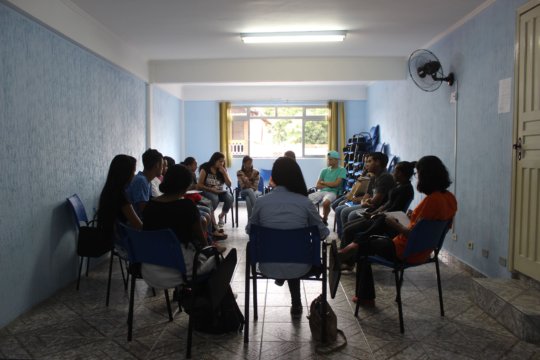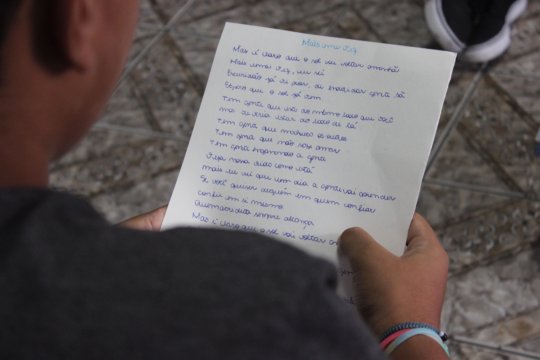 WARNING: Javascript is currently disabled or is not available in your browser. GlobalGiving makes extensive use of Javascript and will not function properly with Javascript disabled.
Please enable Javascript
and refresh this page.