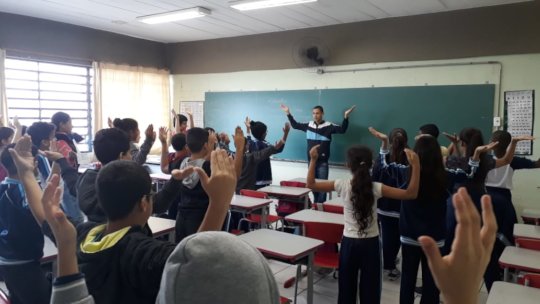 We have come to the end of the first semester for this school year in Brazilian schools and we would like to share our successes with all of our supporters.
Our team of 8 youth monitors have been working hard offering puppet theatre, story-telling and reading mediation sessions during the regular school day at 4 partner elementary schools in our neighbourhood. We were negatively affected by a teachers strike, system wide teachers training during term time and also schools closing during the World Cup! From this litany, you can imagine how important it is that we are working hard to improve the education that our children receive in Eldorado.
Notwithstanding the challenges, we successfully worked regularly with all 2935 children matriculated at the schools who, on average received almost 4 sessions each over this period. In addition, our young people took these activities into other areas of the community holding events twice a month to attract more new young readers.
Our young people are now using the school holidays to do training and also prepare new puppet theatre for the second semester.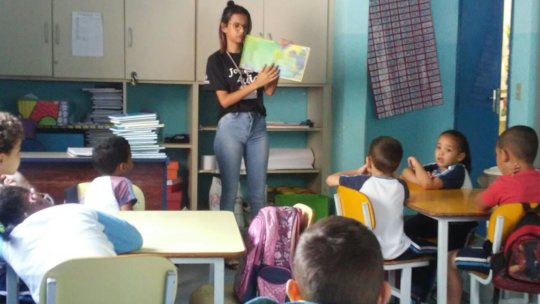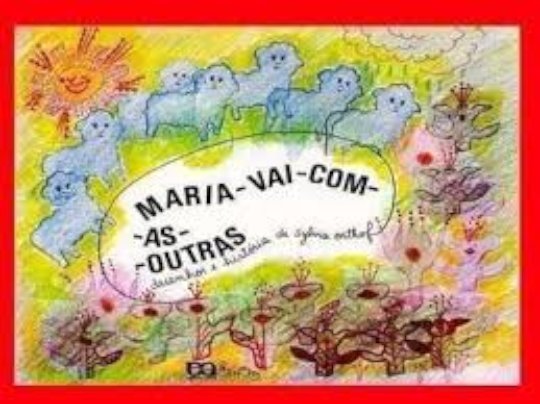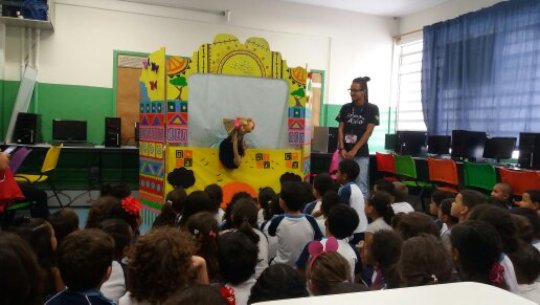 This year the greatest news is that for the first time ever, a teenager will be leading the project delivery and in this report you will find out more about Janaina who was 17 in January.
She tells us that becoming project leader has made her feel very realised as it is something she has wanted to do for a long time and the first task she had to do was to select 7 other teenagers for the project. "This was very challenging because I needed to find young people who are themselves good readers, work well as a group, are respnsible, flexible, punctual and who can relate well both to the children and to their colleagues."Selection was accomplished and the group received training in March and Janaina shares that her biggest challenge with the young people is "to show them that although I am the same age or even younger than some, I shoulder a lot more responsablity."
In April, the project has started up again in the schools and Janaina says that even though she is young, the school Principals "have received me very well and are extremely thankful that we are back with the project."
Finally, she says "My biggest achivement in life to date is to have turned from being a child client of the charity to now attend children at schools and to be responsible for other young people."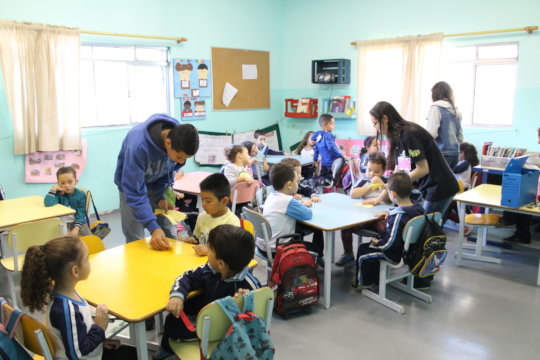 We are very pleased to announce the successful completion of our project in 2017 having offered storytelling, reading mediation and puppet theatre sessions to over 5,200 elementary school children in our neighbourhood.
In an evaluation done with both children and school teachers,
88% of the children reported they were reading more as a result of this project;
All of the teachers reported either a great improvement (75%) or at least some improvement (24%) in the interest in reading by the children as a result of this project;
84% of teachers also reported that the activities helped the children improve their output in the classroom.
I am sure that you will agree that this is a fantastic result and is only possible due to the support that we have received from you throughout the year.
So, THANK YOU VERY MUCH.
As a result of the development of the young people who deliver the project in the schools, we have decided that in 2018 we shall continue the project with the coordination being handed over to one of the teenagers, Janaina who is just 17 years old! We have full confidence in her and hope that you will continue to support this very valuable work that makes such a great impact on the lives of the children it touches.
Please join our new campaign: https://www.globalgiving.org/microprojects/quality-education-for-2000-brazilian-children2018/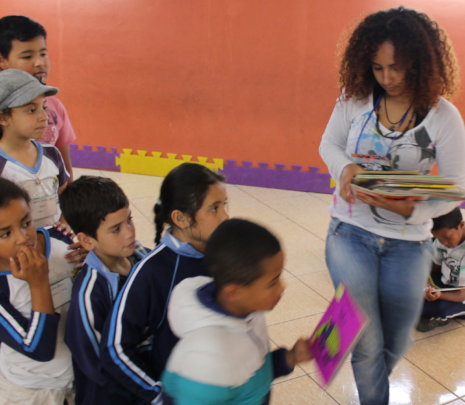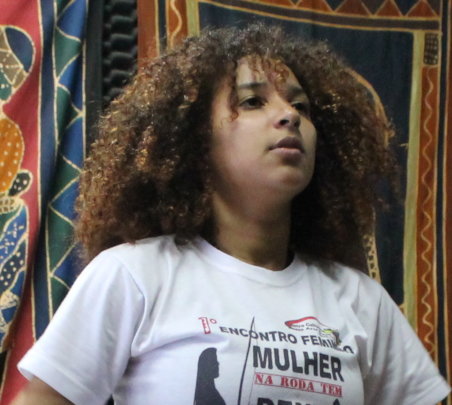 WARNING: Javascript is currently disabled or is not available in your browser. GlobalGiving makes extensive use of Javascript and will not function properly with Javascript disabled.
Please enable Javascript
and refresh this page.