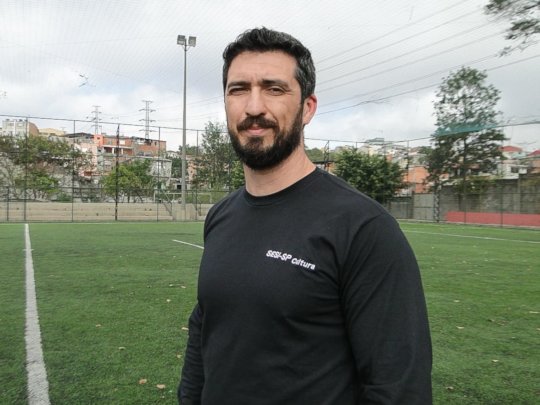 Since the beginning of the first Brazilian lockdown, mid March 2020, we have not been allowed to carry on the rugby training on the pitch at our partner SESI's sports centre. So it is a great joy to us and our child and youth athletes that from this Wdnesday, 8th September we shall be back.
We would like to bring you the expectations that Reginaldo, the sports centre director has for this new phase of our partnership.
"At SESI we work with the athlete of the future program, being a sports initiation for people development, so this program works with all the cross-cutting issues such as race, social position, color, gender, among others. Our program helps to develop children and teenagers in general, in addition to teaching sports.
Our expectations for the return of classes in person this year and trying to adapt the children and teenagers to the reality that we will need to follow, our expectations are to be able to get these children and teenagers out of inactivity and start exercising.
In this last year, due to the pandemic and a lot of physical inactivity, there are many new rules of coexistence, masks, alcohol gel, don't touch, don't relax and don't hug. For the sport this gets a little complicated, but let's try to adjust to this and motivate these children and teenagers for 2022."
It is wonderful for us at ACER to come back to such a strong partnership and be able to work together in top class facilities, helping the children to enrich their social and physical lives again through the practice of rugby.